SSE 3613.97
FTSE 100 6863.80
Dow Jones 34584.89
KASE 3 389,83
Brent 74.61
WTI 71.12
Золото 24 149.14
PTC 1 711.62
USD 425.3
RUB 5.85
EUR 501.05
CNY 65.88
Master woman KazNU became the best graduate of the year
12 July 2021, 13:03

12850
2nd year undergraduate student of the Faculty of Oriental Studies of Al-Farabi Kazakh National University Alina Andirova at the republican conference organized by the National Innovation Research Center "Bilim-orkenieti", received the degree "Public activist" and became "The best graduate of the year", Delovoy Kazakhstan reports.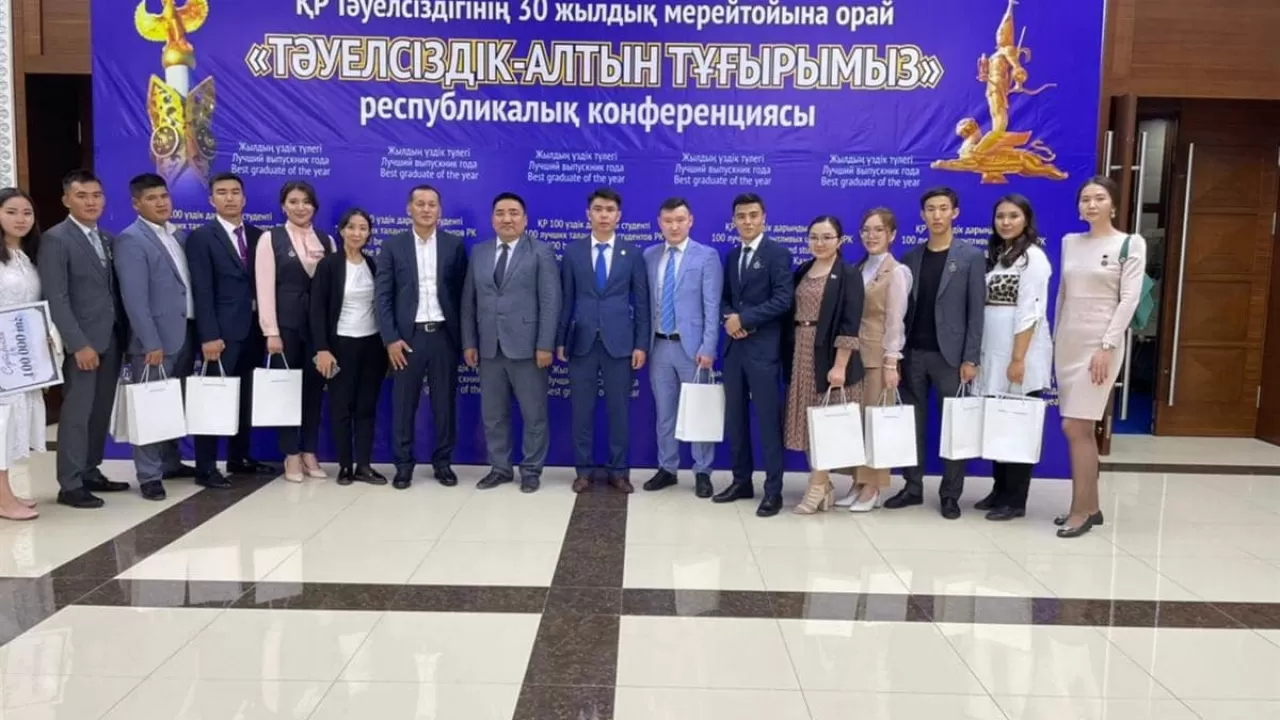 Within the framework of the large-scale event "Tauelsizdik-altyn tyrym", the contests "The best graduate of the year - 2021" and "100 best students of Kazakhstan with the awarding of the winners were held.
The goal is to support students who excelled in their studies, demonstrated achievements in the field of science, art, sports, who took an active part in public events. The competition was attended by doctoral students, undergraduates, teachers and young professionals, Phd educational institutions of Kazakhstan and the CIS countries with a total number of 2000 people.
Also during the conference there was a presentation of the book "The best graduate of the CIS", which contains information about the best students and young scientists of the CIS. The book will also contain the biography of the graduate student of KazNU Alina Erezhepbaevna Andirova, who was among the best.
Alina, a graduate of the TURKSOY department, also received a letter of gratitude from the Chairman of the Board - Rector of KazNU Zhanseit Tuimebayev. The award was presented to 180 students who took an active part in the social life of the educational institution.
Alina Andirova - winner of republican and international Olympiads in French, silver medalist of the Al-Farabi Olympiad, bronze medalist of the World of Farabi scientific conference, semi-finalist of Miss KazNU - 2017, volunteer attaché in the EMA 2015, SKI JUMPING - 2016 "," KITF-2016 ", supervisor of the international exhibition" EXPO - 2017 ". Included in the top ten "500 best students of KazNU", being a TURKSOY scholarship holder and an Erasmus + grant holder. She was educated at the Turkish universities of Anatolia and Hacettepe.
2006 - 2021 © Your mail. 16+