SSE 3613.97
FTSE 100 6863.56
Dow Jones 34584.89
KASE 3 374,21
Brent 74.32
WTI 70.78
Золото 24 149.14
PTC 1 708.07
USD 425.3
RUB 5.85
EUR 501.05
CNY 65.88
Marathon of good deeds: the environmental campaign "My Clean World" was held
13 July 2021, 15:00

445
The challenge "My Clean World" was launched in Pavlodar as part of the nationwide project "Marathon of Good Deeds". The organizers were the Public Association for People with Mental Disorders, the Alrami Club House and the ARCUS Development Center, Delovoy Kazakhstan reports.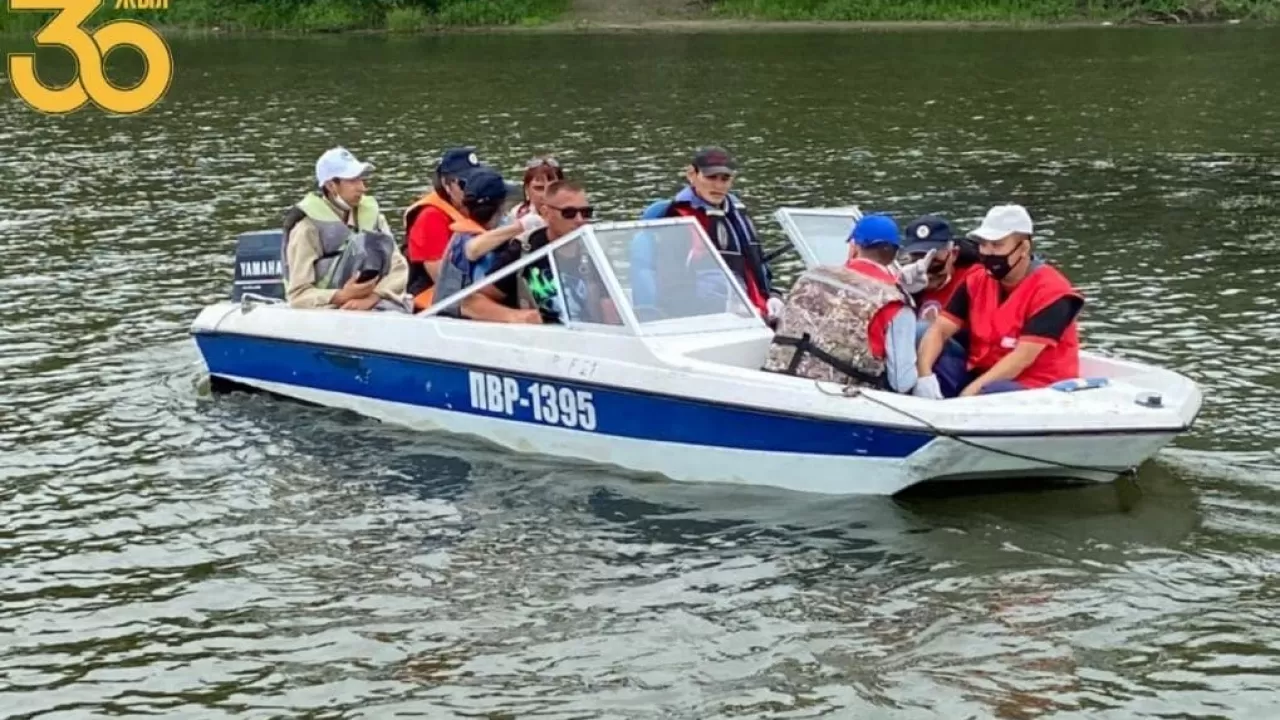 The challenge was supported by more than 30 people, including the visitors of the Alrami Club House and the ARCUS Development Center, volunteers from the Youth Council of Aluminum of Kazakhstan JSC and Zhasyl El, activists, people with mental disorders and caring citizens. The participants cleaned the coast of the Irtysh River and collected more than 40 bags of garbage.
"For the first time, we held such a subbotnik, which takes place with the participation of people with mental disorders, back in 2019, and since then it has become a good tradition for us. We will definitely continue our challenge and inform you about the upcoming releases in our social networks. Everyone can take part with us. Let's appreciate nature and not litter! After all, this is our health and the health of our future generation!", - said Alina Battery, administrator of the ARCUS Development Center.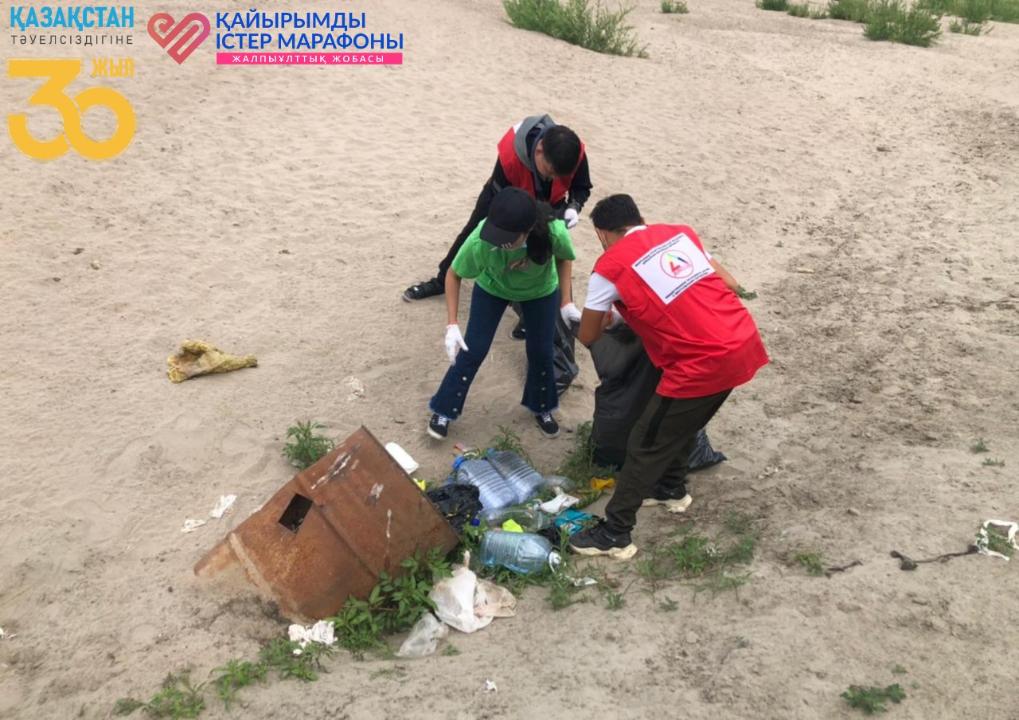 According to the organizers, in addition to the formation of the ecological culture of the population, this action contributes to the socialization of people with neuropsychiatric diseases.
It should be noted that on July 24 of this year, large-scale eco-actions will be held in each region to clean rocks and reservoirs, which anyone can join.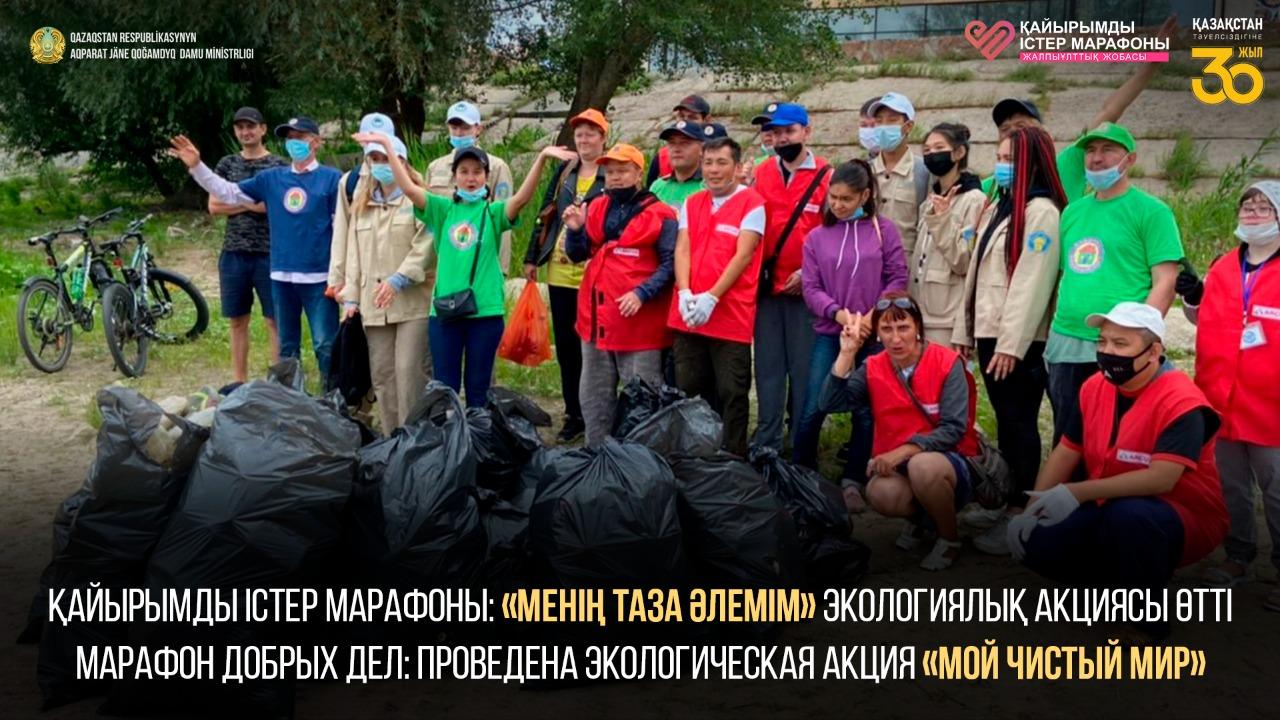 Anyone can join the marathon by sharing their good deeds on social networks under the official hashtags #KAYYRYMDYISTERMARATHONS #MARATHONDOBRYHDEL. For all organizational issues, you can contact the coordinators by phone number+7 701 513 55 00, +7 7172 79 15 32, or via an instagram account: @qaiyrymdy_ister_marafony.
2006 - 2021 © Your mail. 16+