The Kazakh-Chinese enterprise "Ulba-TVS" LLP with the support of "NC "KAZAKH INVEST" JSC has launched a large investment project for the production of fuel assemblies (fuel assemblies) in Ust-Kamenogorsk. The implementation of the project worth 44 billion tenge will create about 129 permanent jobs, Delovoy Kazakhstan reports.
The project is one of the breakthrough projects of the Republic of Kazakhstan, and the opening of the production of fuel assemblies will allow the country to enter a limited number of countries that supply nuclear fuel for nuclear power plants.
The construction of the fuel assembly plant began in December 2016 on the basis of the Ulba Metallurgical Plant. A large energy corporation "CGNPC" became a foreign partner of the project. As part of the implementation, it is planned to use advanced French technologies for the production of assemblies.
According to investors, uranium raw materials produced at the Ulba Metallurgical Plant will be used in the production and equipment of fuel assemblies. At a fully automated production facility, it plans to annually produce about 200 tons of fuel assemblies for delivery to foreign nuclear power plants, with the possibility of increasing sales volumes to 400 tons per year.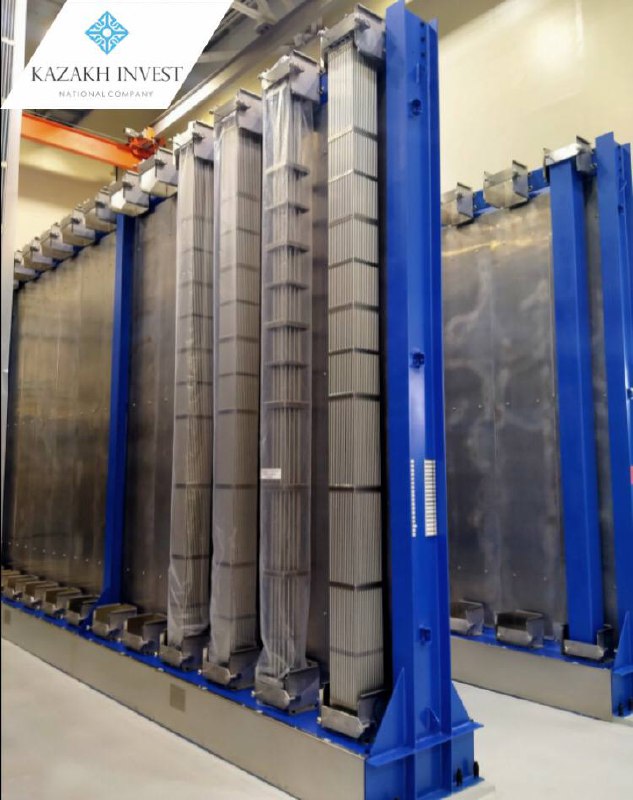 The implementation of the project will allow to diversify production and receive export-oriented products with maximum added value. According to investors, the company will have a guaranteed market for its products for 20 years ahead.
The project also provides for the organization of training and advanced training of Kazakh specialists at the Framatome Сompany's plants and at Ulba-TVS LLP with the participation of foreign specialists.
A fuel assembly (FA) is a machine-building product containing fissile substances and designed to produce thermal energy in a nuclear reactor through the implementation of a controlled nuclear reaction.
Ulba-TVS LLP is a subsidiary of NAC Kazatomprom, which is the world's largest producer of uranium with natural uranium extraction in proportion to the company's participation shares in the amount of about 23% of the total world primary uranium production in 2020
CGNPC is the second largest Chinese company operating in the field of nuclear energy, one of the hundred largest companies in China.
Framatome-includes a number of enterprises located in 40 countries around the world and is the only company in the world that includes enterprises of the entire nuclear fuel cycle.