The 13th meeting of the Kazakh-Lithuanian Intergovernmental Commission on Trade and Economic Cooperation was held via videoconference. The Kazakh delegation was headed by Vice-Minister of Trade and Integration Kairat Torebayev, the Lithuanian delegation was headed by Minister of Economy and Innovation Aushrine Armonaite, Delovoy Kazakhstan reports.
During the meeting, representatives of a number of key ministries of the two countries discussed topical issues, prospects and new directions in such areas as transport and logistics, agriculture, tourism, healthcare, education, as well as the expansion of the legal framework.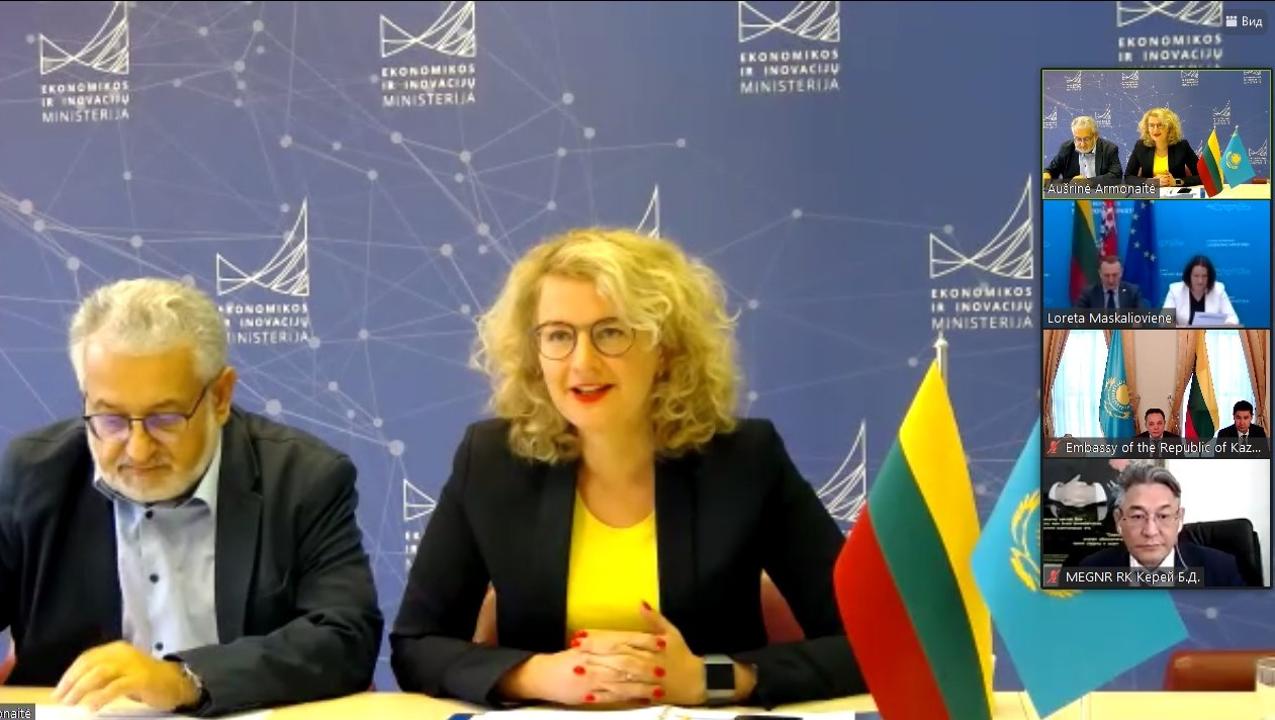 Despite the COVID-19 pandemic and violations of the traditional supply chain of goods, the volume of cargo transportation between Kazakhstan and Lithuania showed an increase in the period from 2020. So, for 6 months of 2021, the export grew by 78% and amounted to 694.2 thousand tons.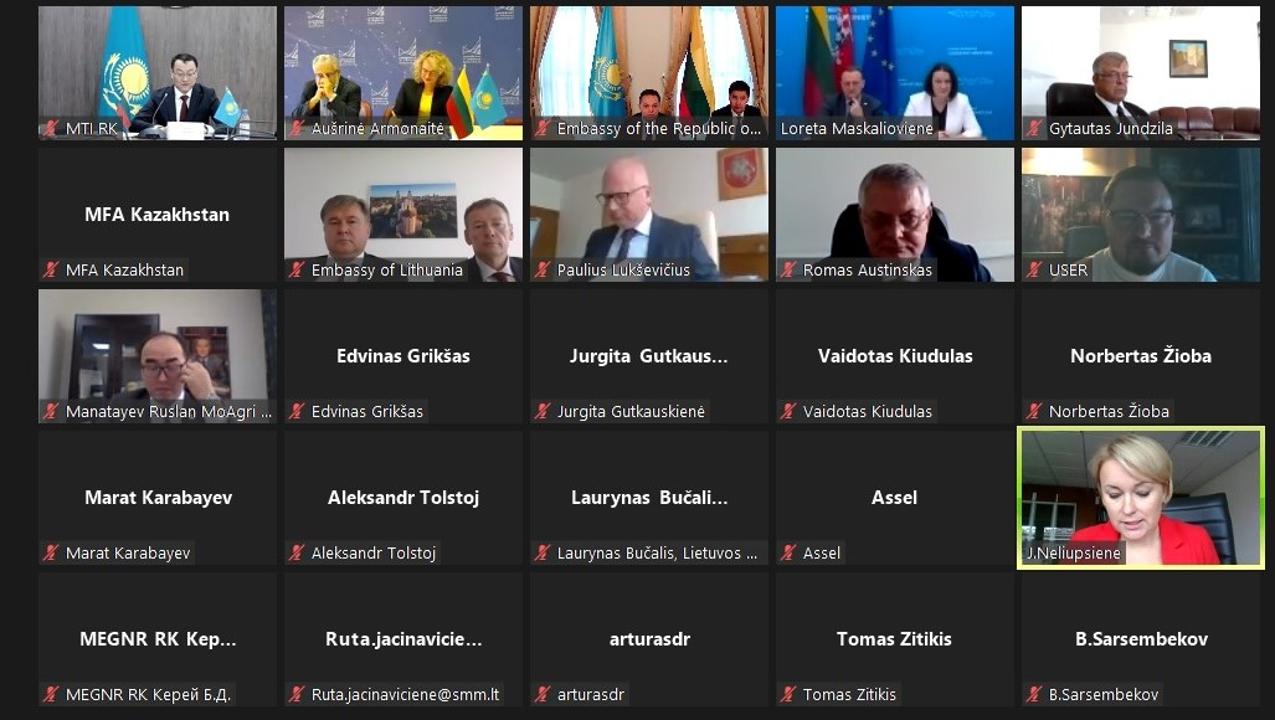 "At the end of 2020, the trade turnover between our countries increased by 16.6% compared to 2019 (413.2 million US dollars) and amounted to 481.6 million US dollars, mainly due to the growth of trade in oil and electronics. Exports from Kazakhstan to Lithuania in January-June 2021 decreased by 66.6% and amounted to 89.1 million US dollars. The main decline in exports was due to a reduction in the supply of oil and metals," Kairat Torebayev said.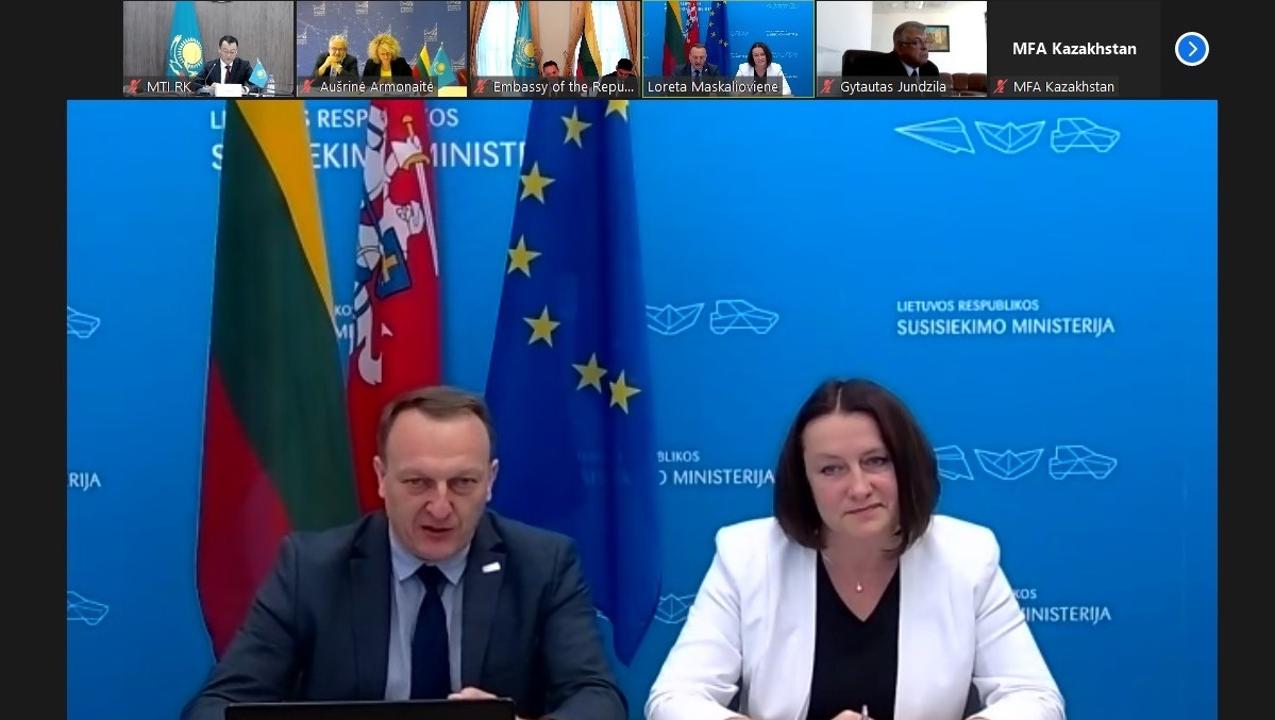 In addition, in the field of transport, the parties agreed to finalize in the near future the approval of the draft Protocol on amendments to the Kazakh-Lithuanian intergovernmental Agreement on air traffic, which will allow the launch of regular flights on the routes Vilnius-Nur-Sultan-Vilnius and Vilnius-Almaty-Vilnius by Wizz Air Hungary Ltd.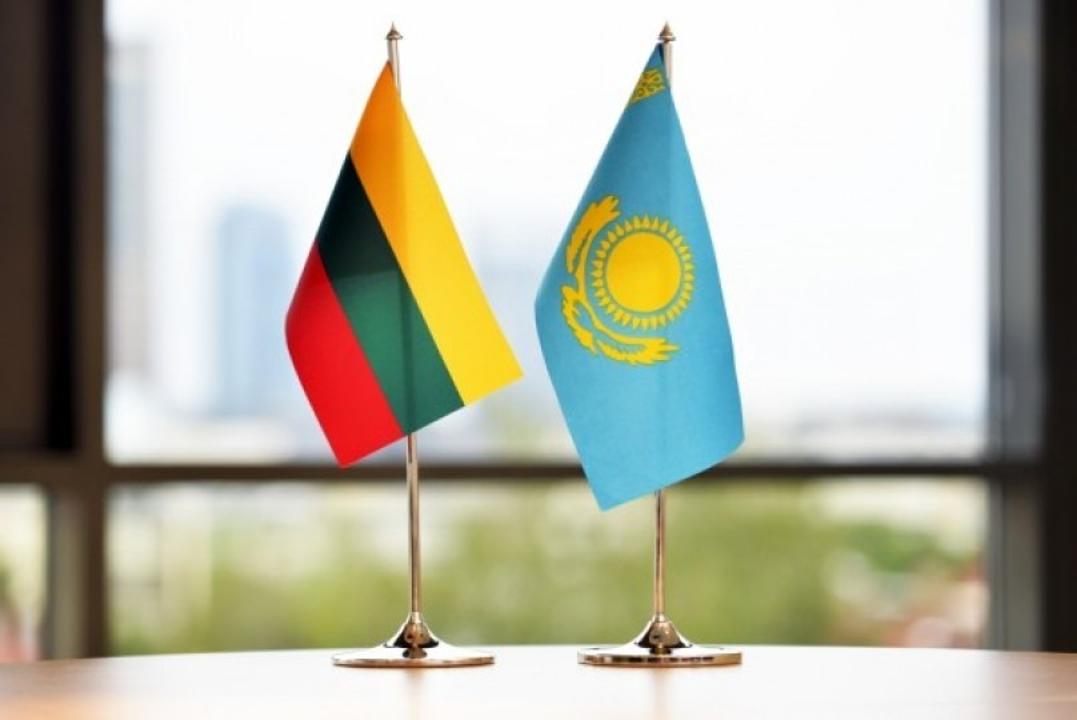 At the same time, during the meeting of the Commission, the parties agreed to consider the possibility of concluding an agreement between the Lithuanian company Avia Solutions Group represented by BAA Training and JSC Academy of Civil Aviation on the creation of a PART FCL school and preparing the Academy for obtaining an EASA certificate for pilot training.
Following the results of the work, the Protocol of the 13th meeting of the Kazakh-Lithuanian IGC was signed, which will become a kind of "road map" of cooperation between Nur-Sultan and Vilnius for the next year.
Kazakhstan is one of the twenty largest trading partners of Lithuania in the world. In recent years, there has been an increase in electronic commerce between the two countries, which is the least susceptible to the negative consequences of the coronavirus pandemic. The volume of trade turnover between Kazakhstan and Lithuania has the largest indicator in comparison with the data on trade between Kazakhstan and the Baltic States and Northern Europe.