The Chair of the Managing board – Rector of the University Gulmira Qanay continues to arrange meetings with talented, gifted students in a different format, reports Delovoy Kazakhstan.
Earlier, she met with activists of student self-government organizations at the State Museum of Arts of the Republic of Kazakhstan named after Abilkhan Kasteyev.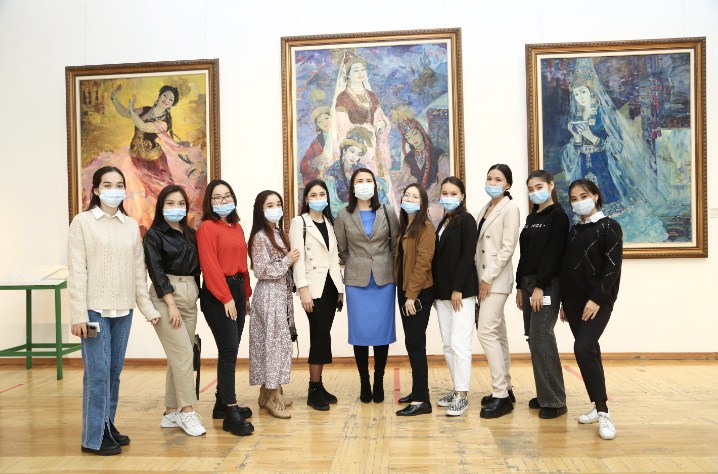 It was continued at the Kazakh National Drama Theater named after Auezov.
This time at the Kazakh National Opera and Ballet Theater named after Abay met with the participants of the dance ensemble «Tomiris», laureates of several international and republican art competitions.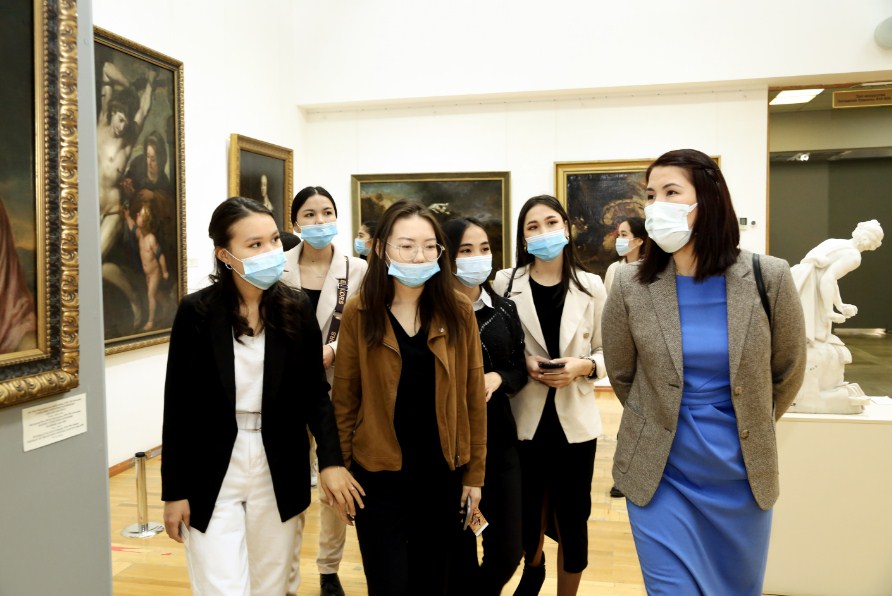 The rector of the university with the students watched the concert of the State Dance Ensemble "Saltanat" and talked with them on various topics.
In turn, the members of the ensemble had the opportunity to ask questions to the head of the university.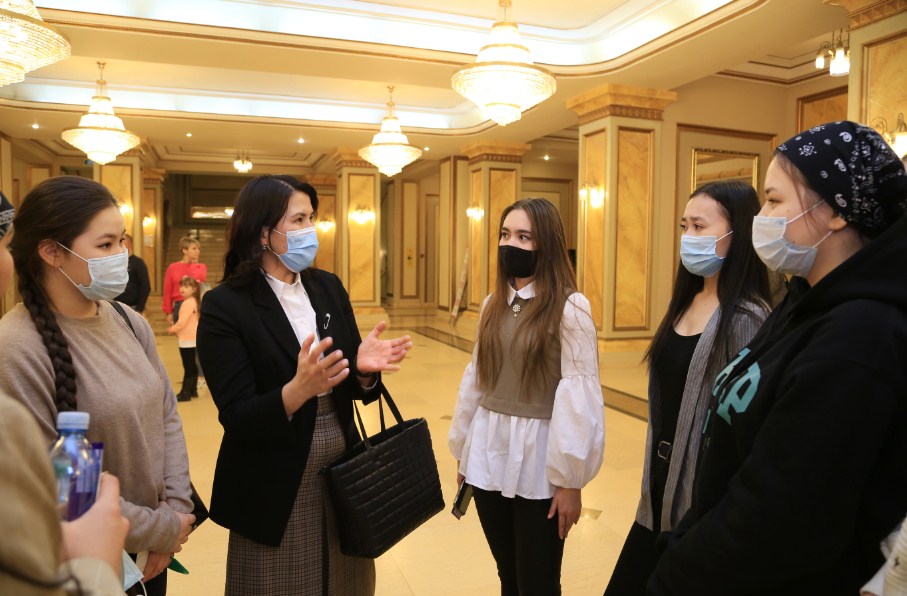 – We admire Gulmira Qanay's novelty, simplicity and openness to students. We received a lot of information during the meeting. We have also found solutions to our problems. We also had the opportunity to share our creative plans. We agreed to meet regularly in the future, – say the members of the dance ensemble «Tomiris».