Astana Motors has signed memorandums with Chery Automobile Company, Changan International Corporation and Great Wall Motor, authorizing the company to make cars of Chinese brands in Kazakhstan.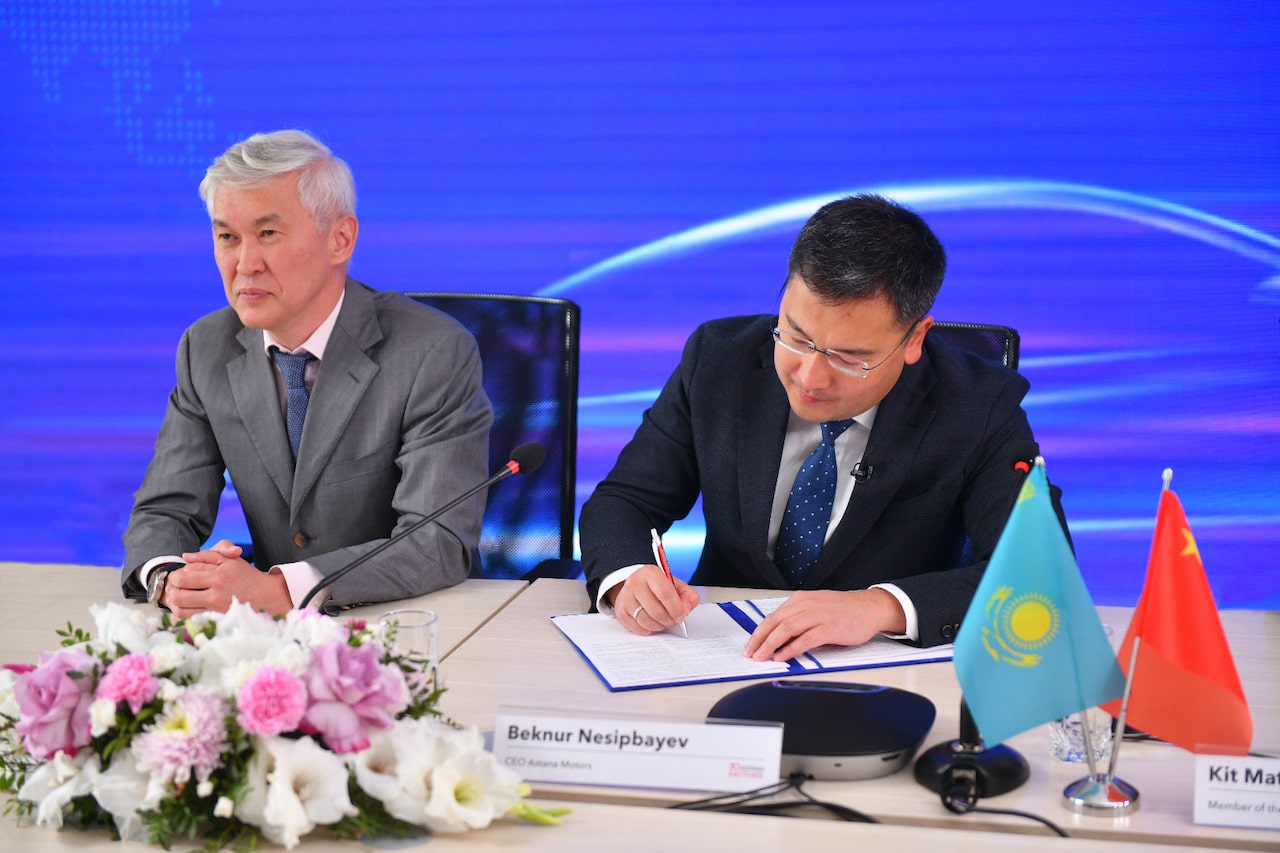 In 2023, Astana Motors plans to start construction of a full-cycle multi-brand plant for the production of Chery, Changan and Haval cars in the Almaty Industrial Zone and put it into operation in 2025. The plant will be 100% owned by Astana Motors and make cars under license agreements.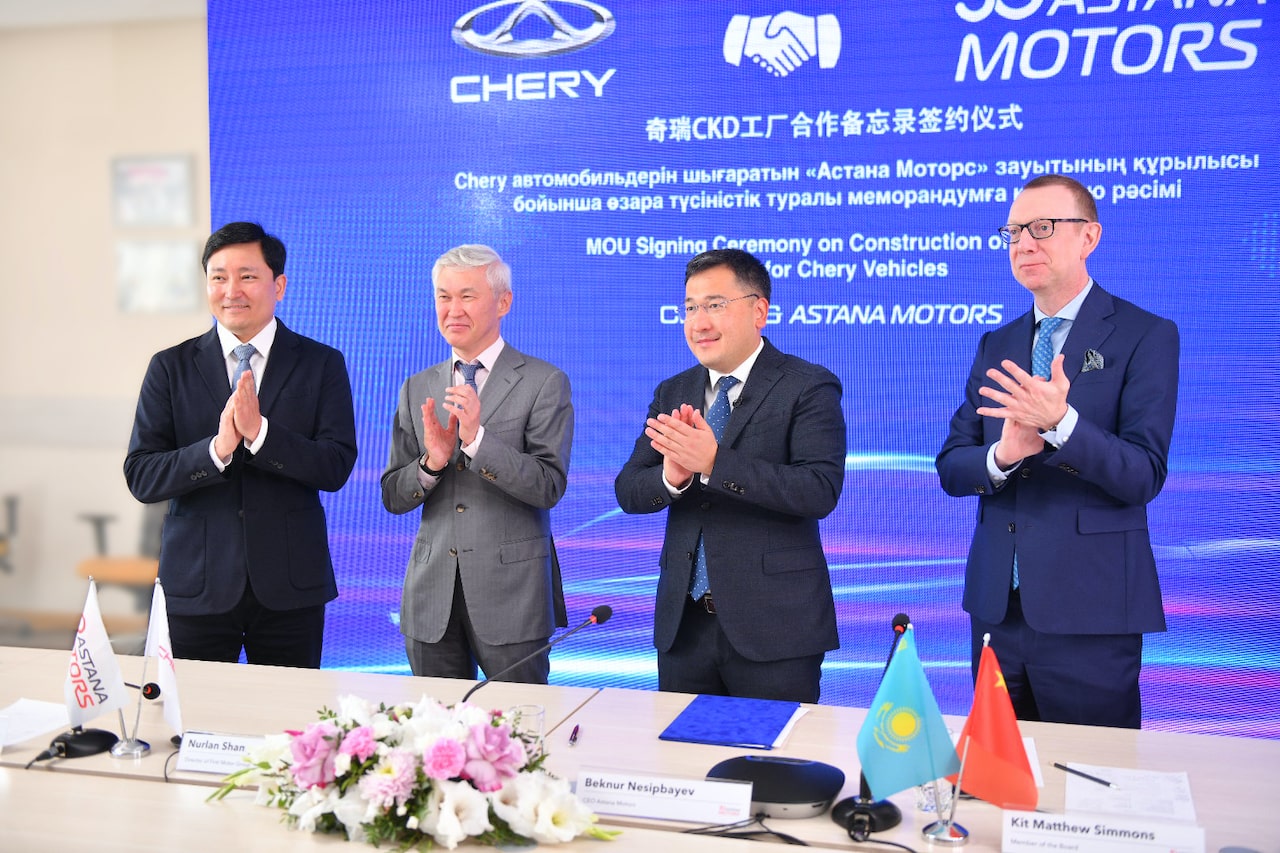 It will be a fundamentally new industrial facility for Kazakhstan, with all cars to be produced using completely knocked down assembly, and body welding and painting. The multi-brand plant will be able to make up to 90,000 cars per year, including 60% for export to the CIS countries.
"Chinese car brands are making massive technological progress, rapidly growing in popularity around the globe. We see a high business development potential and are investing about $200 million in organizing the production of high‑tech cars from China's major brands in Kazakhstan" Nurlan Smagulov, President of Astana Group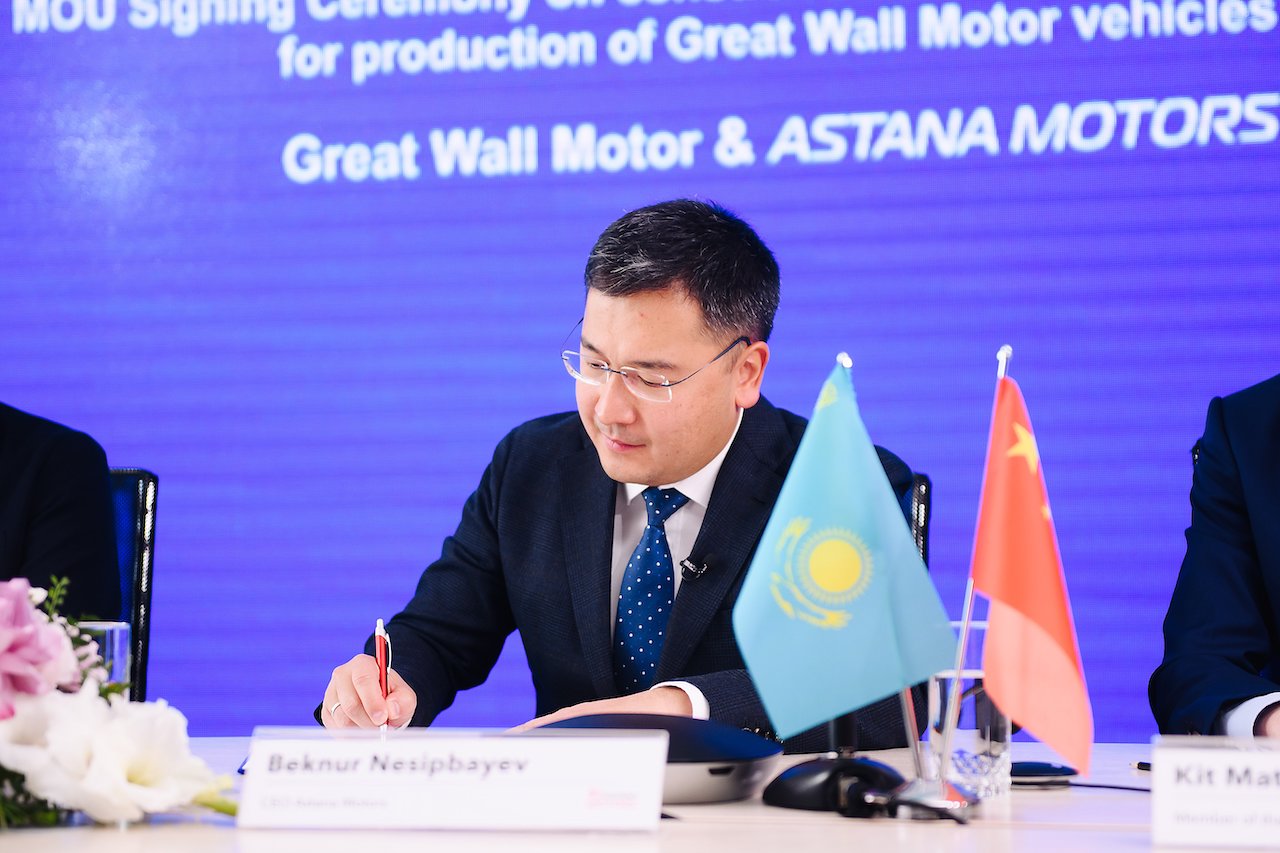 He also added that the new project to be implemented in Almaty would create about 2,200 highly skilled jobs, each contributing to the creation of up to ten jobs in other industries.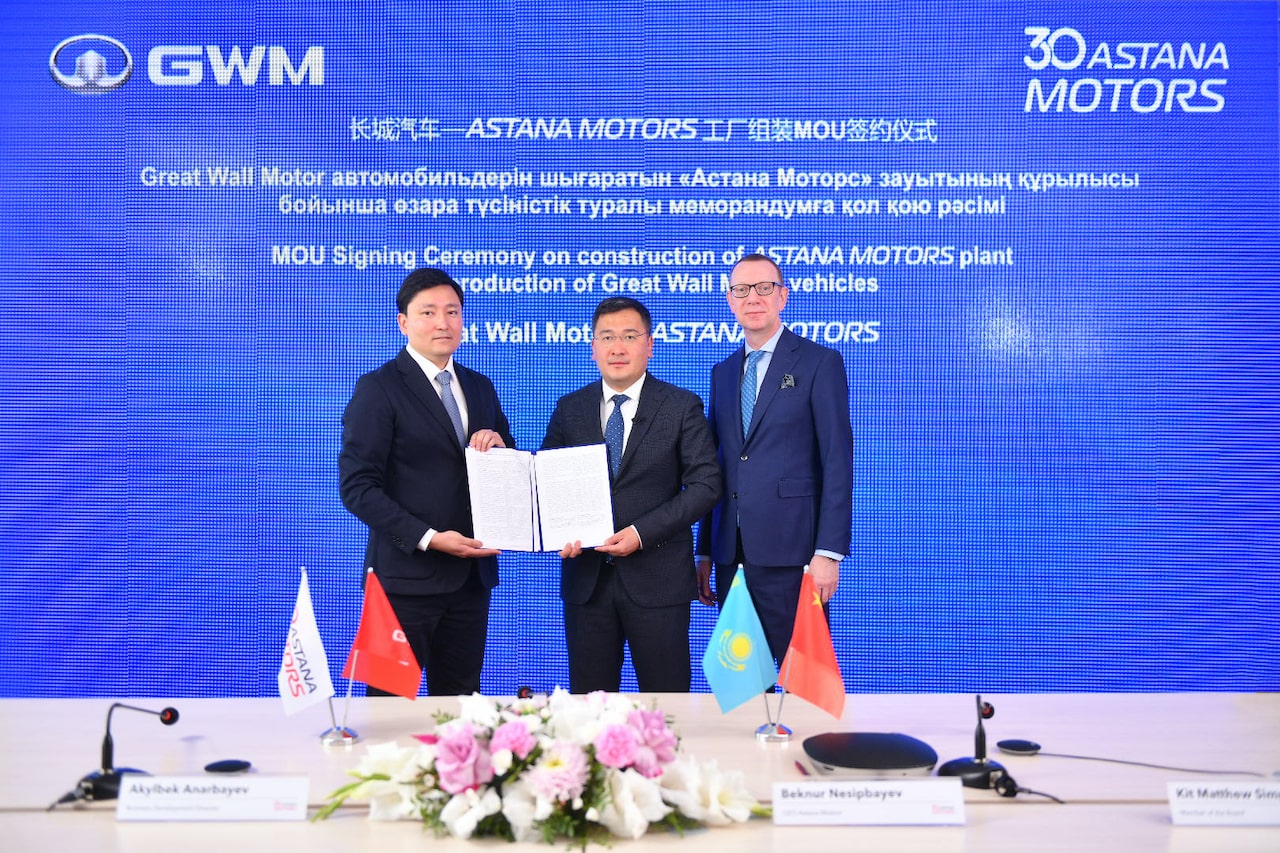 "We will build a plant that meets all the standards of the leading Chinese automakers. Here, Kazakhstan employees will gain experience in mechanical engineering and improve their competences in related areas," the head of Astana Group pointed out. "The construction of the multi-brand plant will promote the production of car components in Kazakhstan. We have negotiated with potential investors from several countries, who are ready to localize the production of components in Kazakhstan. It becomes economically feasible with our production volume of 90,000–100,000 cars per year using welding and painting" Nurlan Smagulov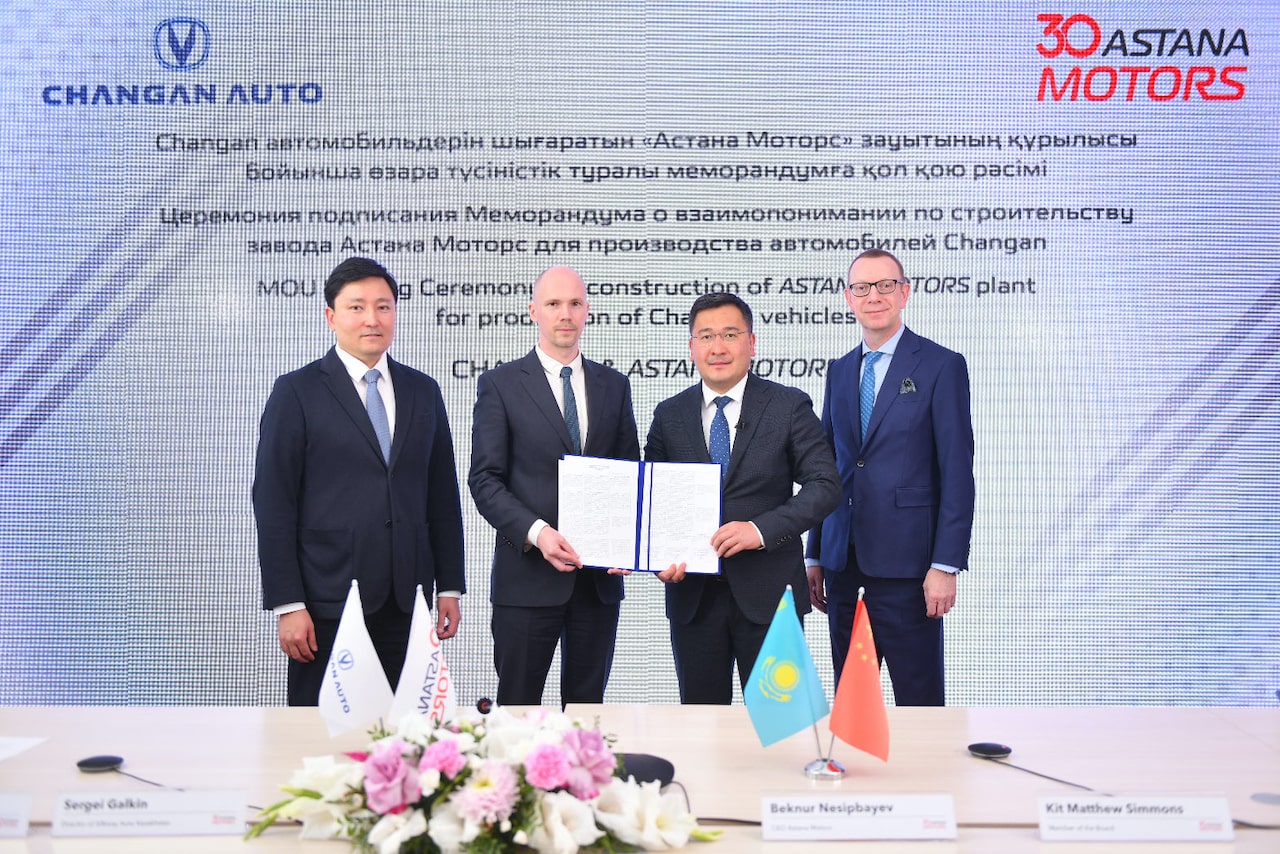 To summarize, this year, Astana Motors is starting construction of a plant for the production of car components. The creation of a technopark in the Almaty Industrial Zone will promote the development of small and medium businesses in Kazakhstan and foster qualified engineering personnel.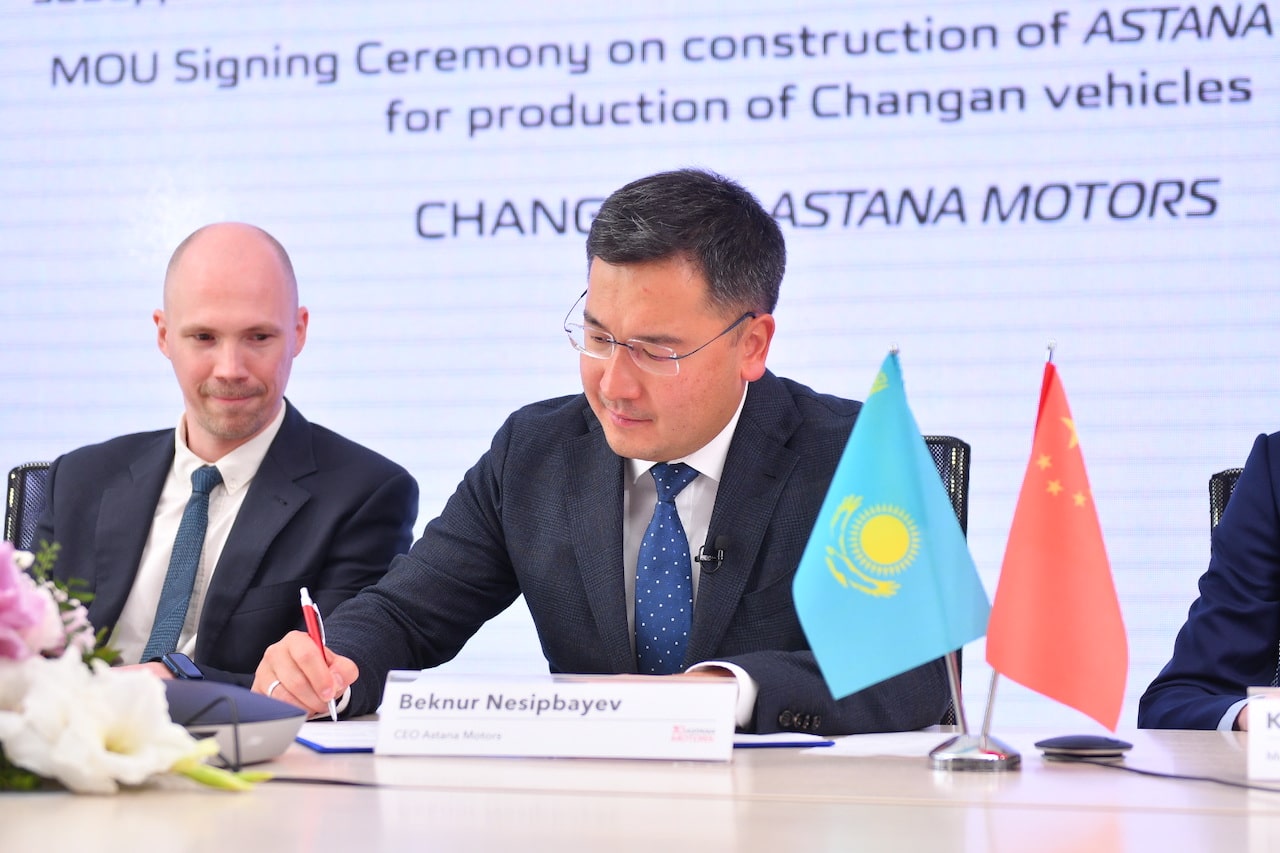 Founded in 1997, Chery Automobile has ranked first in the export of Chinese passenger cars for 19 years. Chery is recognized by more than ten million customers around the world. In Kazakhstan, the brand became the sales leader among Chinese brands in the first eight months of this year. For 20 years, the company has been investing in science and innovation. Technological Chery cars are created by 5,500 researchers and developers from over ten countries. In addition to car factories around the world, Chery Automobile has its own facilities for the production of car components, including engines, some of which are exported. A part of Astana Motors, Chery's authorized distributor in Kazakhstan has been on the market since December 2021.
Changan, founded in 1862, is one of the largest and oldest automakers in China. According to the China Association of Automobile Manufacturers (CAAM), Changan International Corporation ranks first in global sales among Chinese car brands. Today, it is one of the technology leaders in the global automotive industry, with R&D investments of over 5% of the corporation's global revenue over the past 16 years. Nine specialized R&D centers of the company in six countries create cars for buyers from more than 70 countries across the world.
With a history of more than 38 years, Great Wall Motor includes four car production enterprises, including Haval, and 20 subsidiaries making car components. Great Wall Motor isthe world's largest innovative car manufacturer. Haval is a more comfortable and expensive "relative" of the Great Wall brand. Haval's wide range of SUVs and crossovers features technology, modern manufacturing solutions and intelligent systems on all Haval cars. A part of Astana Motors, Haval's authorized distributor in Kazakhstan started its work in April 2021.