Kazakhstan's low cost airline FlyArystan replenished fleet with new Airbus A320 Neo aircraft arrived directly from the production line in Toulouse. A new Neo aircraft is not only the most noise-free and efficient but eco-friendly aircraft. Since A320Neo aircraft went into operation in 2016, CO2 emissions decreased by 15 million tons. Due to new wing tips known as «Sharklets», high-efficiency engines and modified cabin the level of noise print reduced by half while fuel consumption by 20%, Delovoy Kazakhstan reports.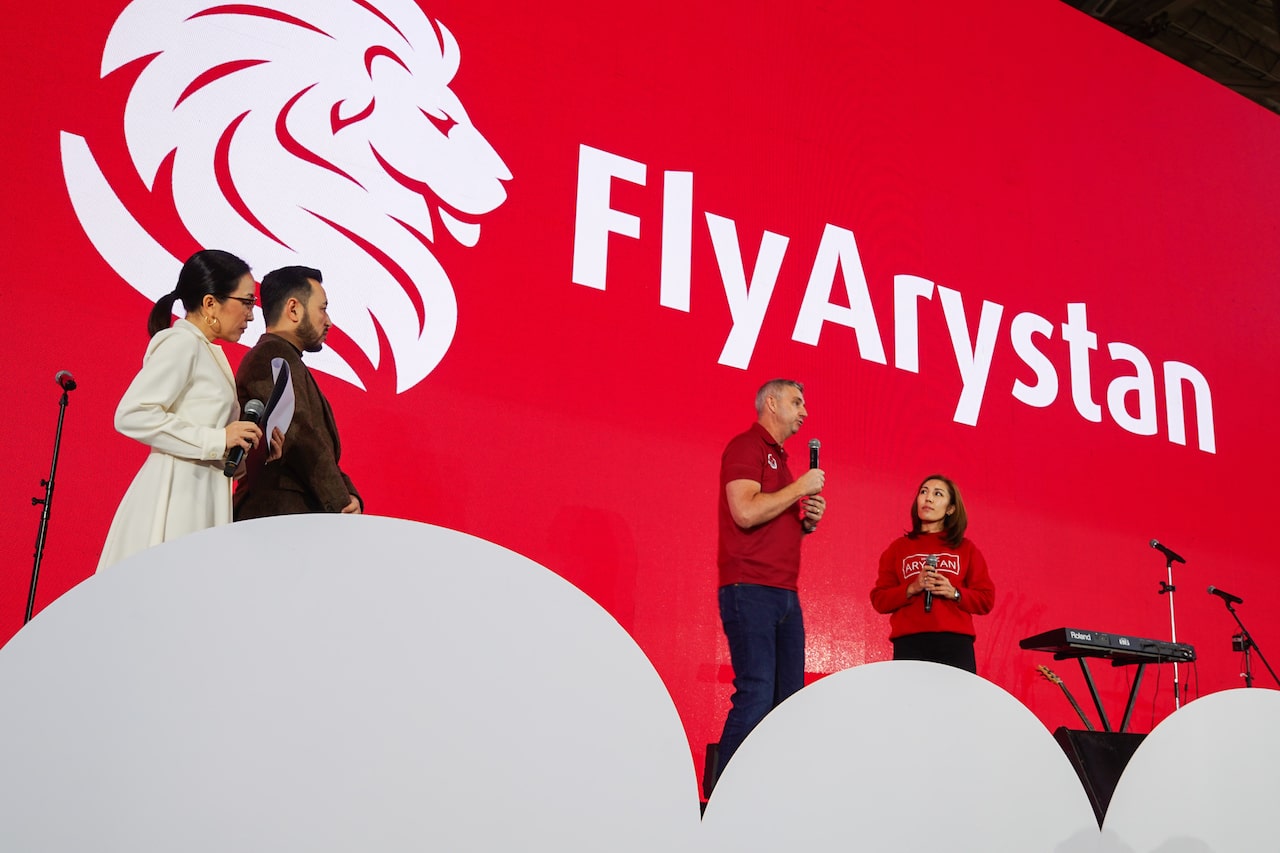 "FlyArystan is the first low cost carrier in Central Asia. We operate more than 60 domestic and international destinations with a fleet of 11 A320s. With the arrival of our 12th aircraft, our first new Airbus A320 Neo, FlyArystan will expand our route network and will offer affordable flights to a larger market. The increased seat capacity from 180 to 188 seats per aircraft is the most significant eco-project in the FlyArystan profile. This new aircraft, which we have named Leo, will be the first of 7 committed NEOs and will start the era of young generation fleet. The NEOs will enable us to lower fares and encourage more people to travel. It's a very exciting time for FlyArystan" Adrian Hamilton-Manns, managing director at FlyArystan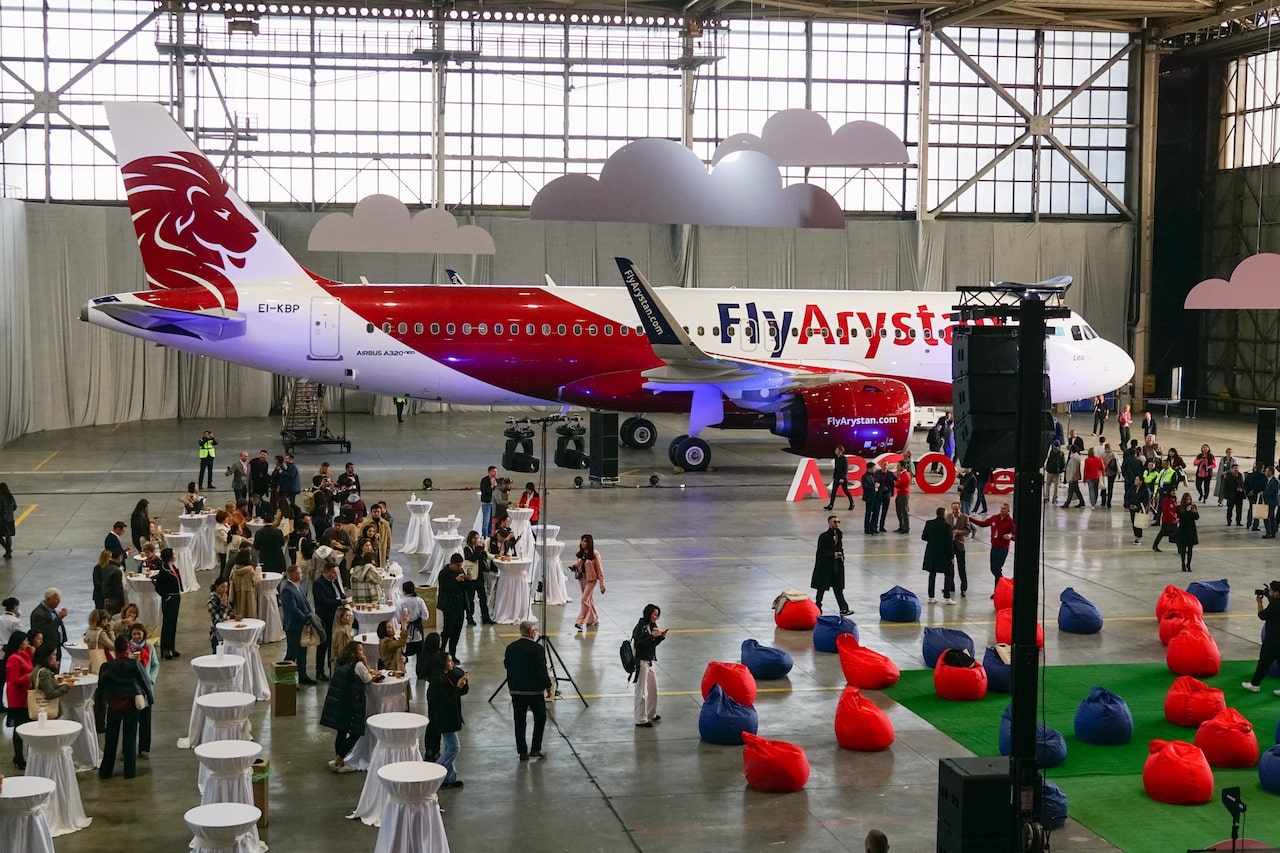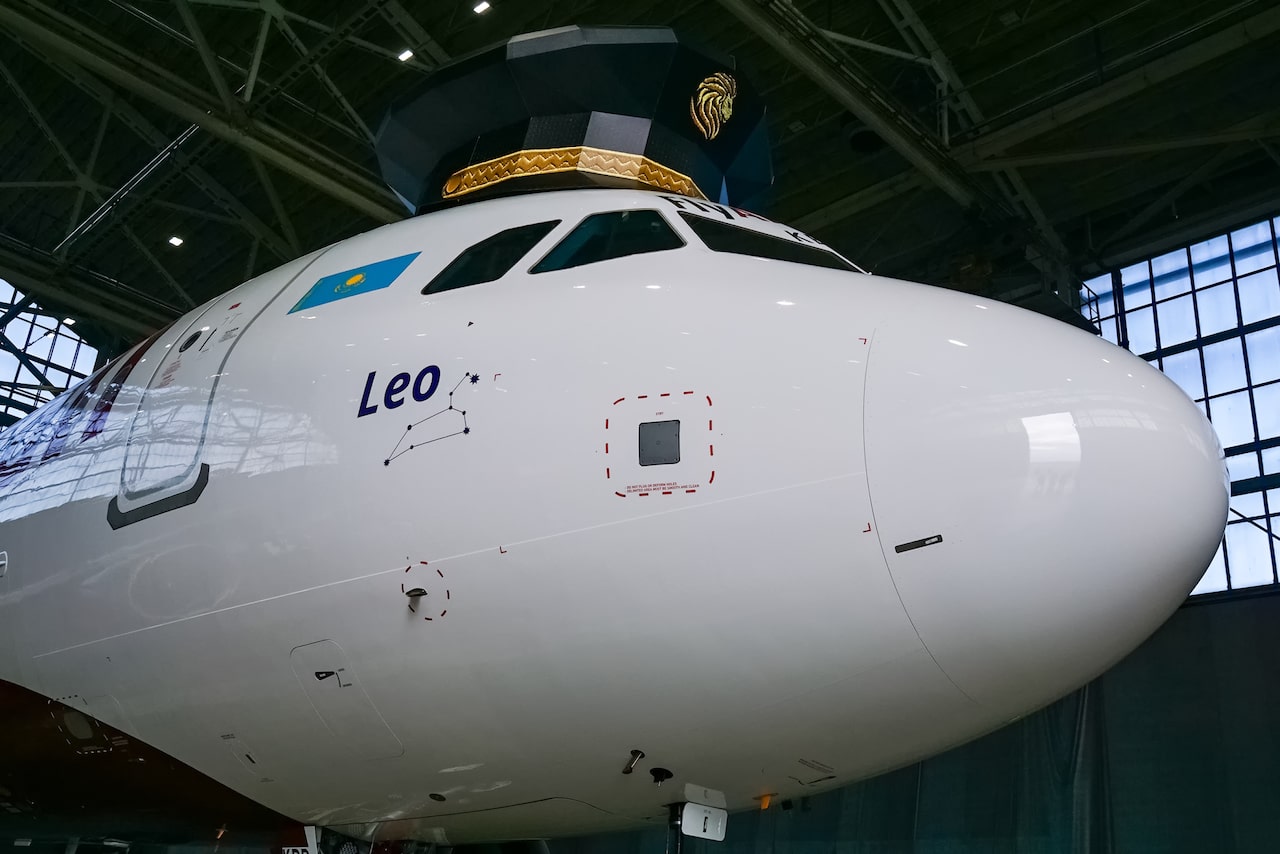 Madina Buzhinova, director of sales and marketing at FlyArystan, added:
"The replenishment of fleet is milestone not only for FlyArystan, but the whole Kazakh aviation. Operation of young generation fleet in international market indicates the growth and development of industry. With the arrival of new aircraft the average age of FlyArystan's fleet will be 7 years. Our new aircraft named Leo becoming the first airliner under the constellation sign. According to legends, under the sign of this constellation great kings were to be born. In our case it's "neo" aircraft. We believe that Leo will become guiding star for our company and passengers" Madina Buzhinova, director of sales and marketing at FlyArystan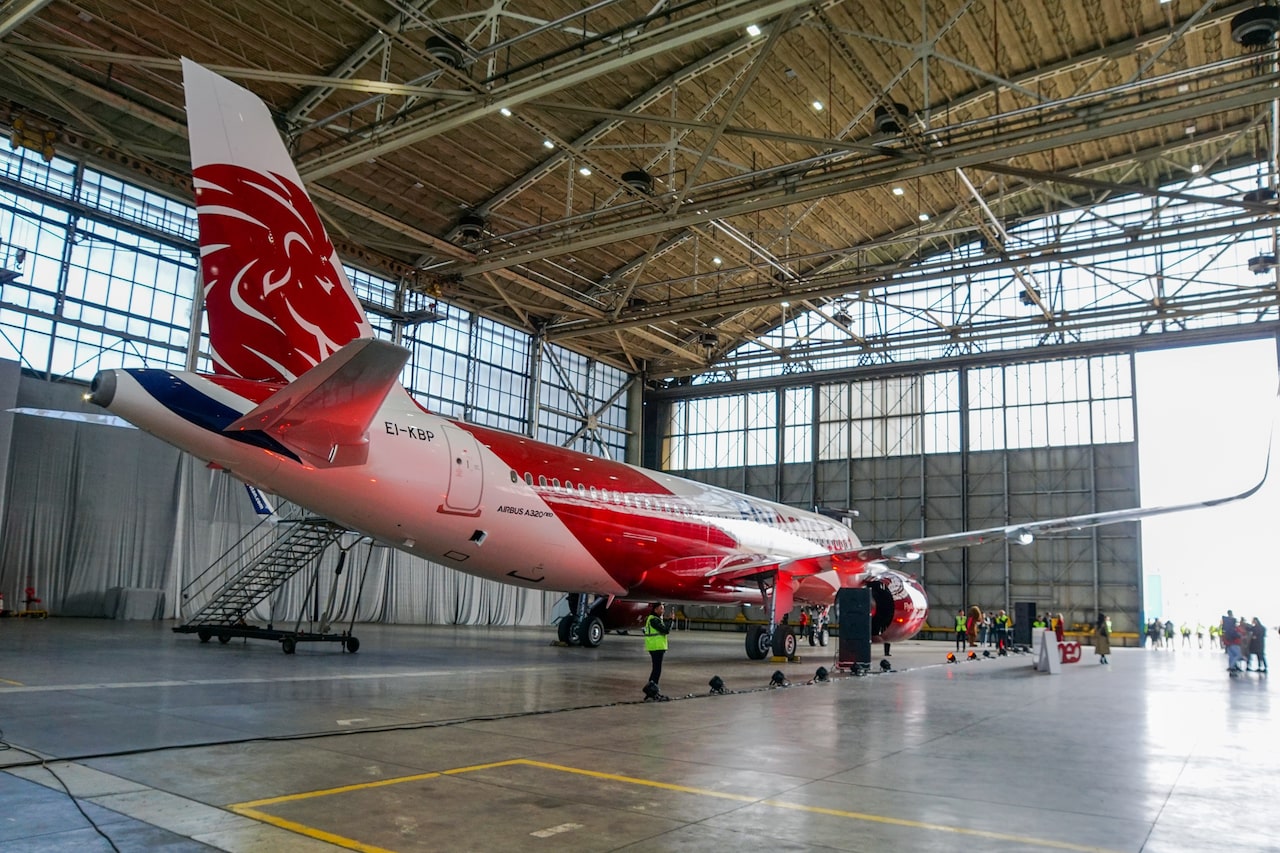 Features of Airbus A320Neo FlyArystan:
High-efficient HEPA-filters of air conditioning allow to completely recirculate the air every two minutes. It guarantees fresh air and its even distribution in the cabin that provides avoiding draught.

New handrails with LED lighting and integrated numeration of seats help passengers to find their seat easily in cabin.

New LED lamps for reading are more cost-effective and more reliable in usage. Also, their light is more perceptible for human eyes.

By reduction of costs for technical service and repair for 5% as well as direct operational expenditure for seat, the aircraft has achieved more efficient operation.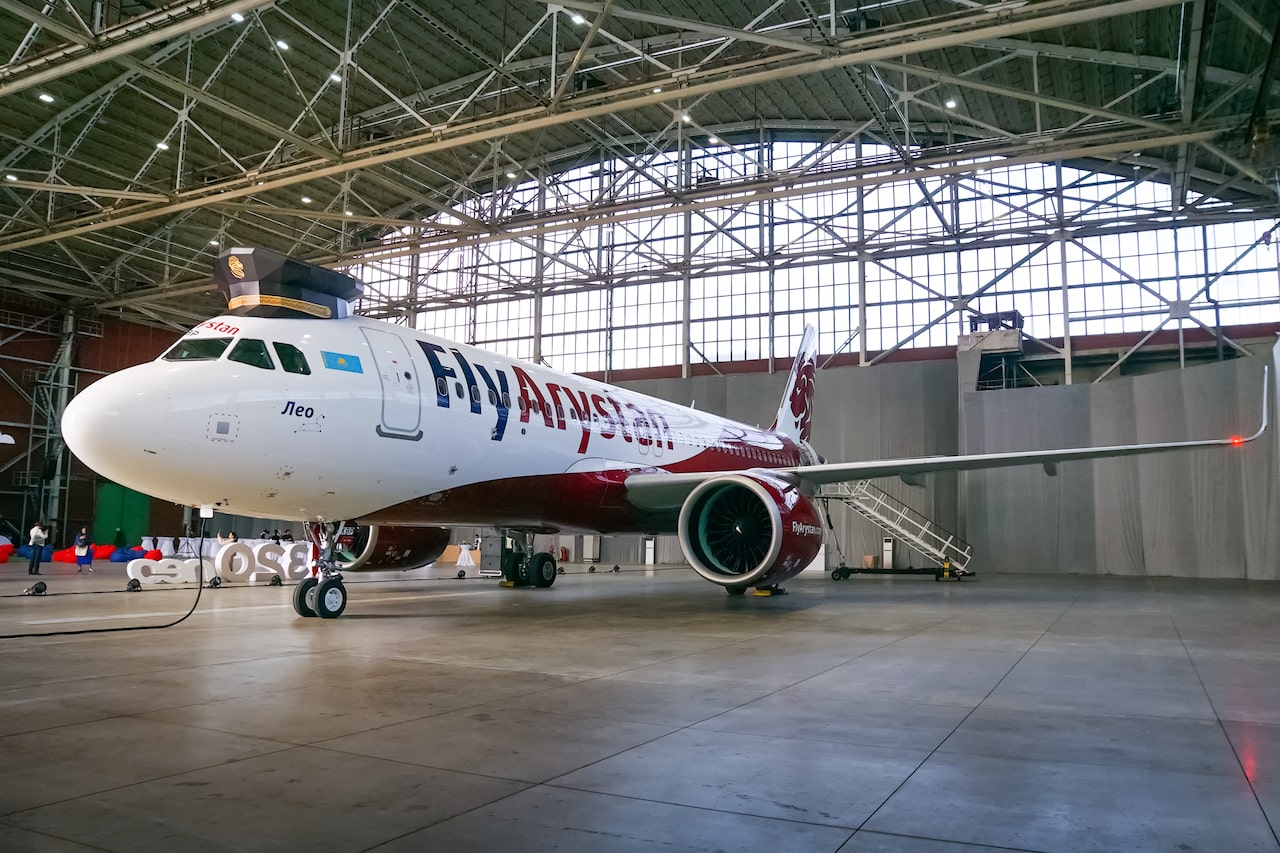 FlyArystan is Kazakhstan's first Low-Cost Carrier (LCC) and the first LCC based in Eurasia. FlyArystan operated its first flight in May 2019 and today has 12 Airbus A320 aircraft operating over 60 daily flights across Kazakhstan and abroad. The route network includes 44 destinations, including 28 domestic and 16 International. FlyArystan is a division of Air Astana.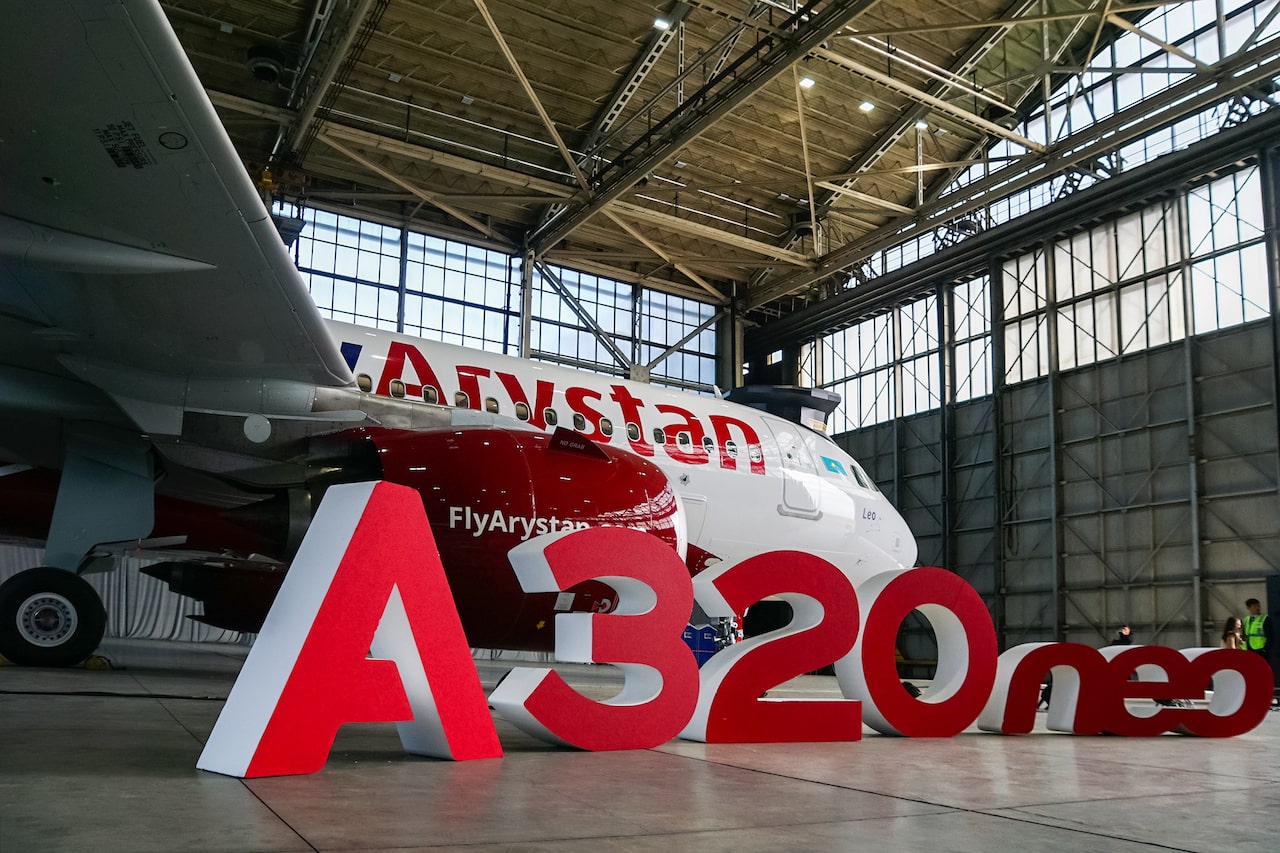 FlyArystan's international route map covers regular flights from Kazakhstan to Turkey, Georgia, Kyrgyzstan, Azerbaijan and charter flights to Egypt, the UAE and etc. The low cost carrier has the mobile app that provides access to main and ancillary services. By the end of August 2022, the airline has carried 7 million passenger since its first flight in 2019.