Ambassador of the Republic of Kazakhstan Berik Aryn met with Badran Al-Omar, the President of King Saud University (KSU). The meeting was also attended by Vice President of the University Abdullah Al-Salman and Director of International Scientific Cooperation Department Meziad Al-Terkaoui. During the meeting, the parties discussed issues of intensifying cooperation between King Saud University and leading Universities of Kazakhstan, DKNews.kz reports.
Aryn and Al-Omar exchanged views about the higher education system and the reforms in this area, academic and doctoral programs in Kazakhstan and Saudi Arabia. In this context, Al-Omar informed about the structural changes that have taken place at the University and emphasized the tasks facing it to transform into one of the leading educational centers in the world. In order to achieve these goals, KSU intends to establish and expand scientific and educational ties with foreign partners, including Kazakhstan.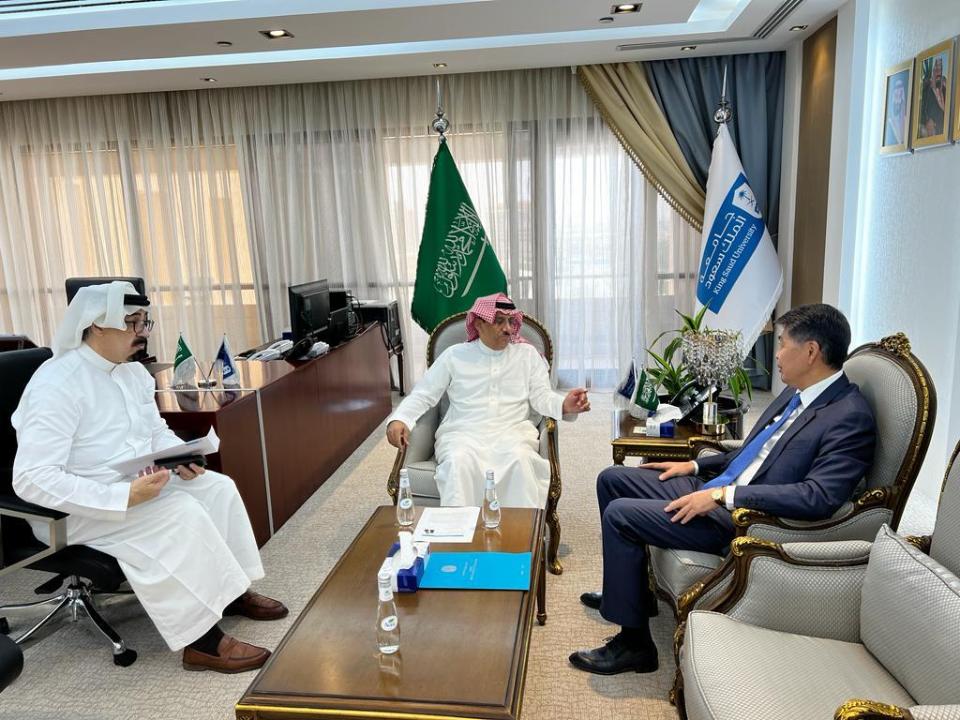 In turn, Berik Aryn informed about the leading Universities of Kazakhstan, their achievements, as well as the measures of Government to support their activities.
In terms of intensifying bilateral cooperation, the Kazakh diplomat noted the importance of implementing existing agreements and expanding contacts between top universities of the two countries, especially between the King Saud University and al-Farabi Kazakh National University, based on the memorandum signed in 2006, for which he proposed to organize in the near future an exchange of visits at the level of heads of universities.
Besides, Aryn has briefed with the main provisions of the State-of-the-Nation Address of the President Kassym-Jomart Tokayev «Economic Course of a Just Kazakhstan» and noted that the key points of the Address are a comprehensive plan aimed at economic reforms and a new economic course of the country, including industrialization, diversification, transition to green energy, simplification of tax codes, as well as transparency and fairness in the system of governance. The Ambassador also informed about the reorganization of the Government and the creation of new ministries to solve the tasks set in the President Address.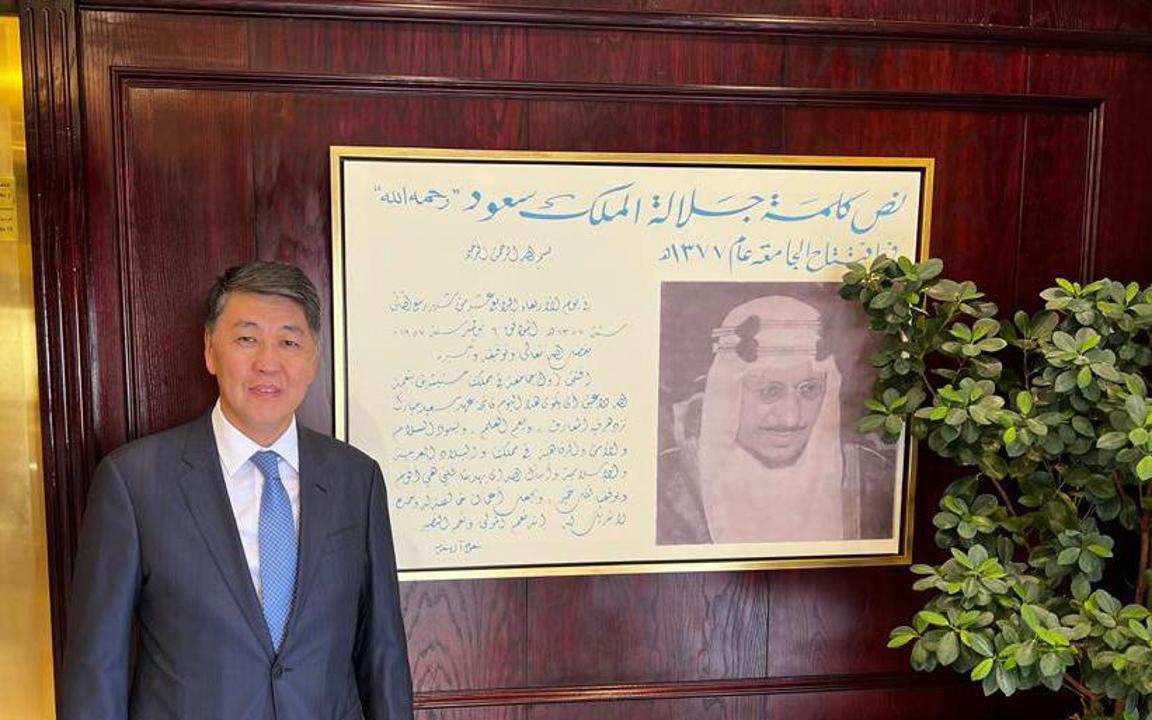 In turn, the President of the University noted that similar large-scale reforms in the socio-economic sphere are currently taken place in the Saudi Arabia and emphasized the importance of the initiatives in the Address of the President Tokayev to ensure the progressive development of Kazakhstan.
KSU is the first and largest University of Saudi Arabia, which was founded in 1957. It is the second largest university in the world by area, with more than 10 libraries, 2 polyclinics, its own research center, campuses and family dormitories. The university is ranked first in KSA and 193rd among higher education institutions in the world. Today, the university has over 65,000 students and 5% of them are foreign citizens.