Chairman of the Board-Rector of Al-Farabi Kazakh National University Zhanseit Tuimebayev met with Rector of Ankara University of Social Sciences Musa Kazim Arydjan, DKNews.kz reports.
At the meeting, the parties signed an agreement on partnership and mutual understanding between the two universities. It envisages activities on training qualified personnel, exchange of students and teachers, joint scientific research and partnership development.
At the meeting, the head of the university Zhanseit Tuimebayev noted the high level of close cooperation between the brotherly countries, and also spoke about the achievements and further plans of KazNU.
"KazNU is a leader among the universities of Central Asia. In 2022, a branch of KazNU named after Al-Farabi was opened in Istanbul University. The chair of TURKSOY has been successfully working at the university since 1996. I am confident that today's agreement will further increase cooperation and work closely with the University of Social Sciences of Ankara" Zhanseit Tuimebayev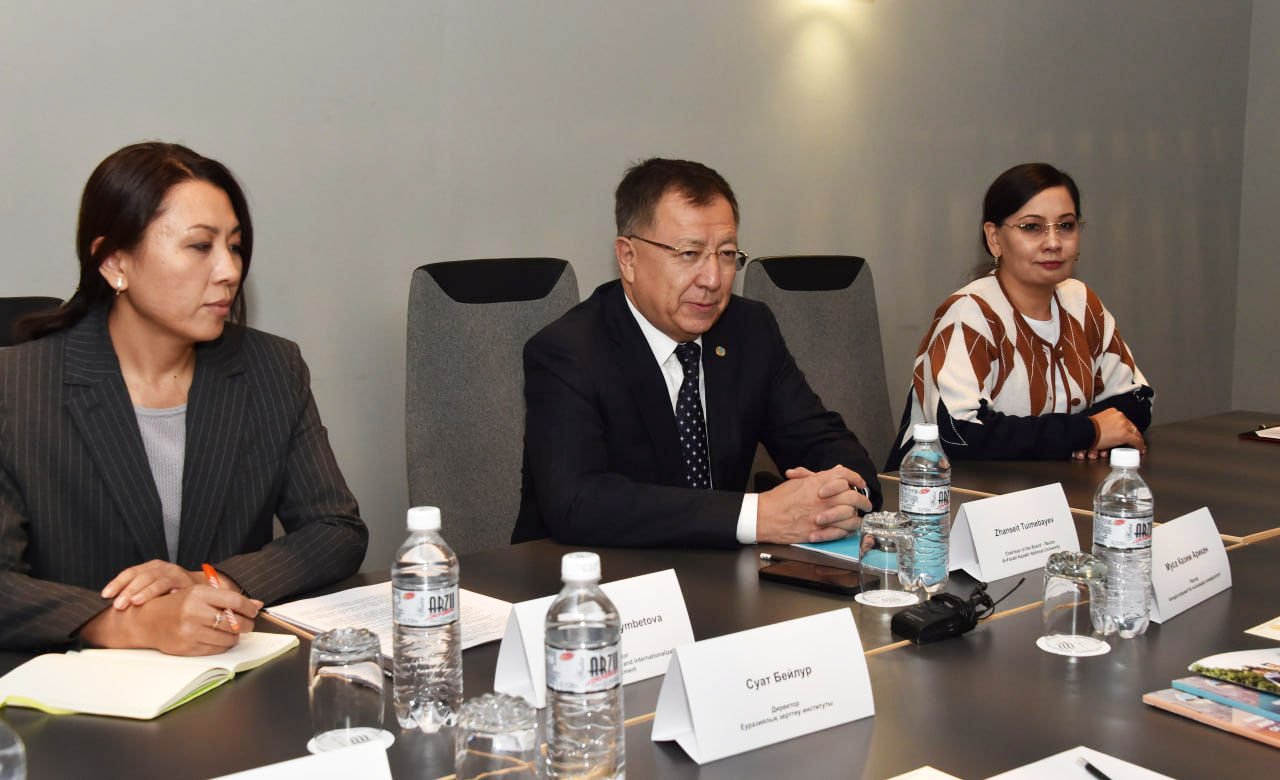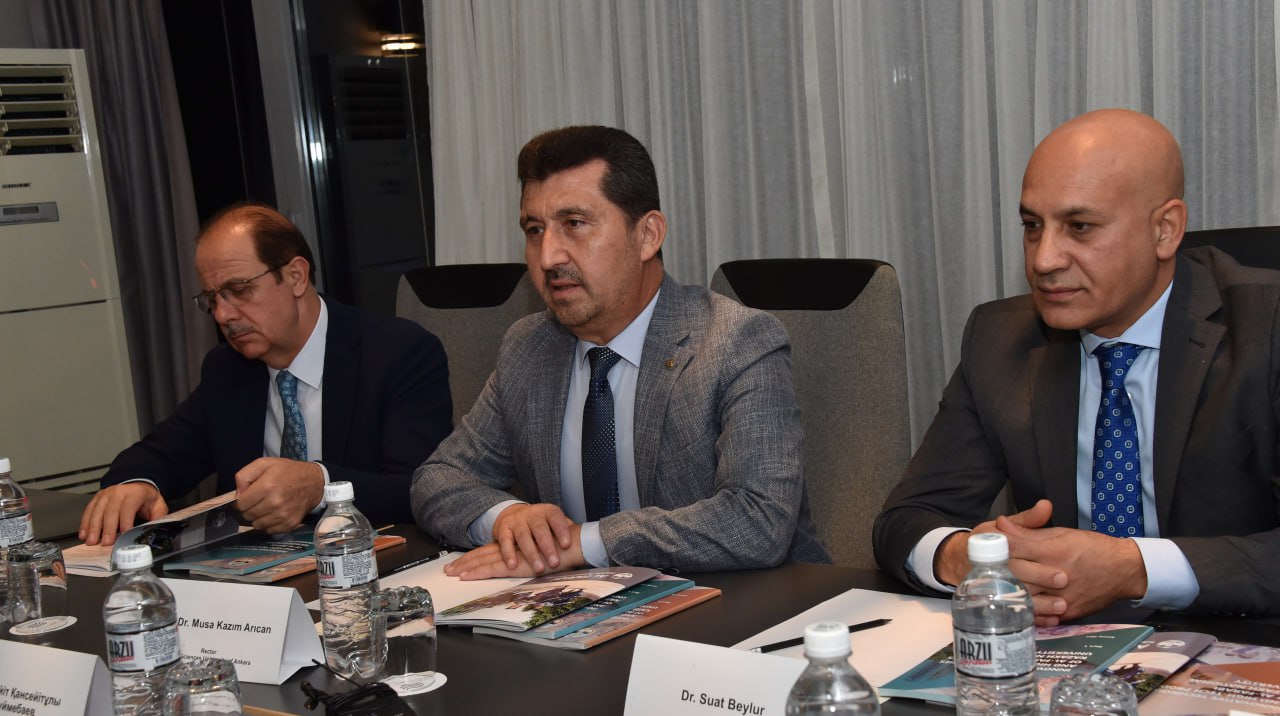 Today Al-Farabi KazNU cooperates with 45 universities in Türkiye. In 2022/23, 17 students of the university studied in higher educational institutions of Türkiye under the program of acdemic mobility. 36 teachers, 81 PhD doctors and 20 masters of the university were trained in Türkiye. More than 100 teachers and employees of KazNU in 2021. and 2022. specially visited the University of Education of Antalya, where they exchanged experiences, improved their skills and participated in seminars. In the new academic year in KazNU 66 students from Türkiye were admitted to study.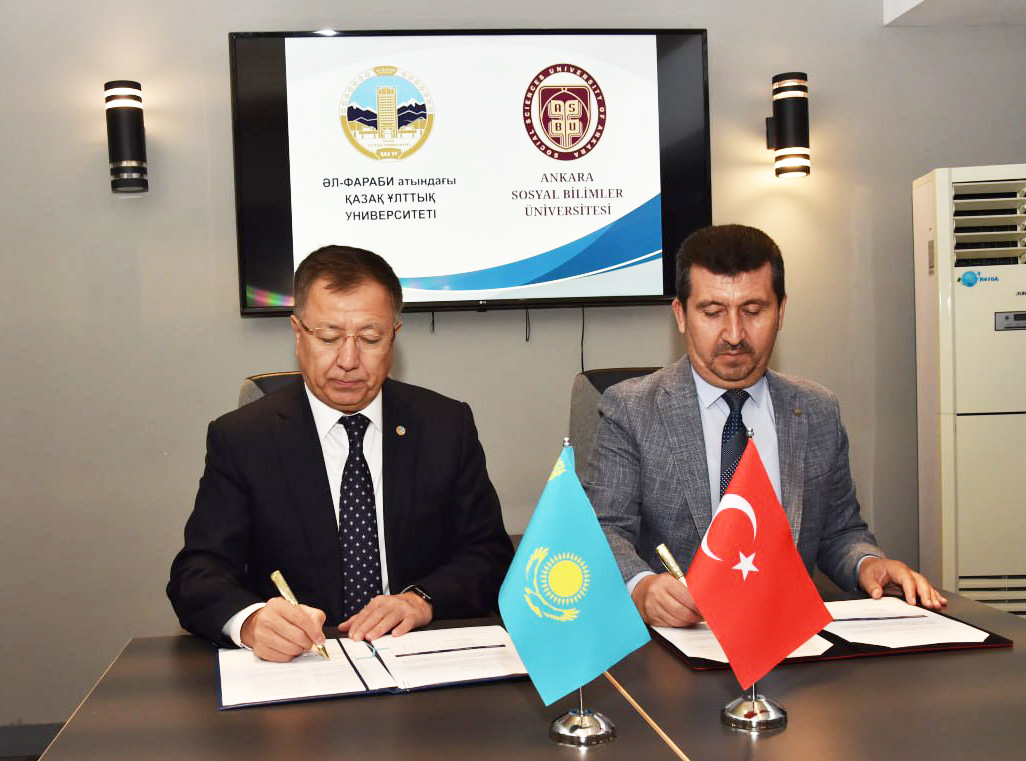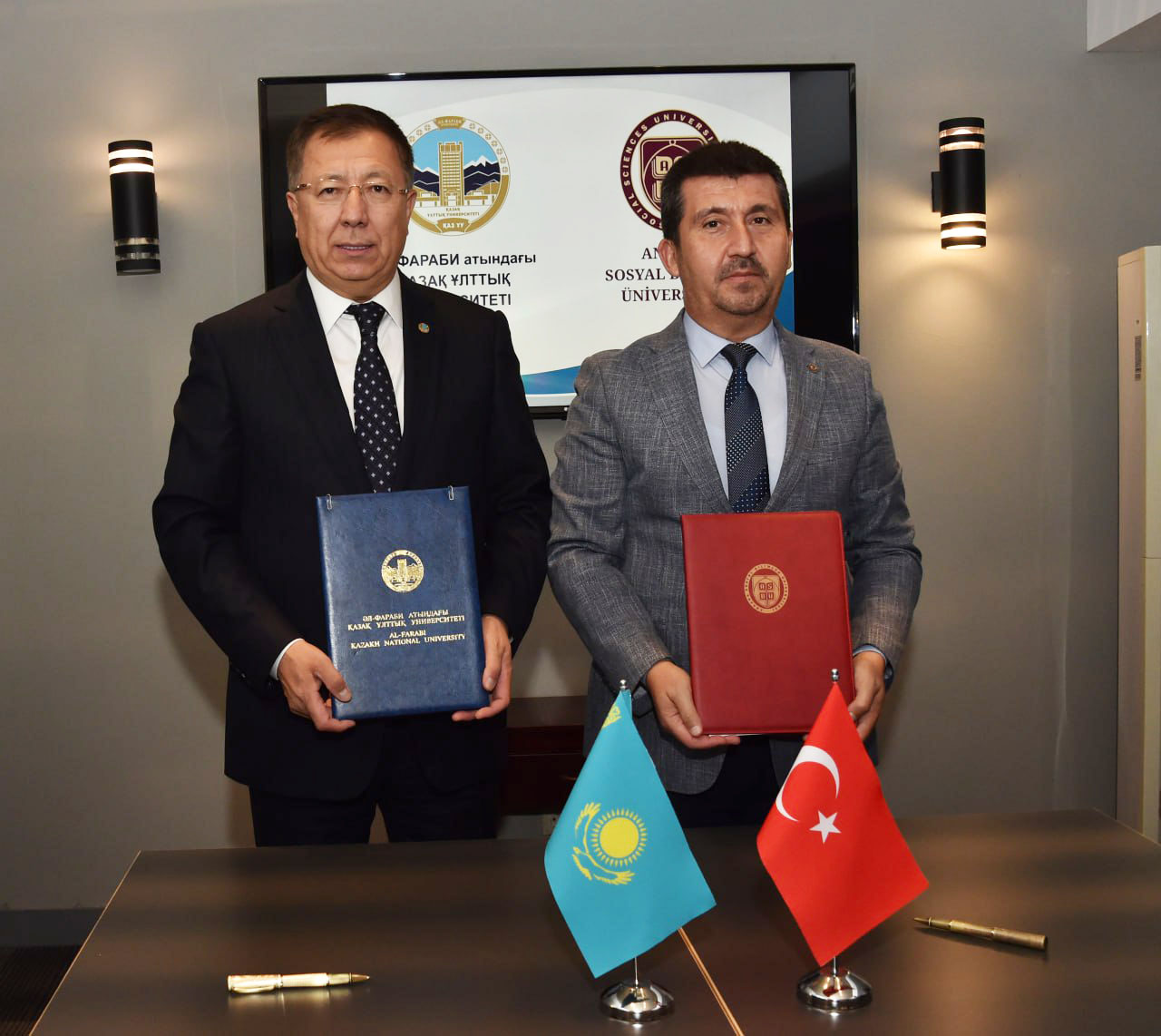 In turn, Rector of the University of Social Sciences of Ankara Musa Kazim Arıcan noted that he would make efforts to develop cooperation between the two universities and expressed support for all initiatives.
"Kazakhstan occupies a very important place in the partnership. Since independence, strong friendly relations have been developing between our countries. The friendship between KazNU and Ankara University of Social Sciences has reached a new stage. In this regard, we are always open to new directions of partnership" Musa Kazim Arıcan