SSE 3559.96
FTSE 100 7234.04
Dow Jones 35294.77
KASE 3 646,15
Brent 85.75
WTI 83.5
Золото 24 386.53
PTC 1 891.56
USD 425.78
RUB 5.98
EUR 494.08
CNY 66.23
School year starts in capitally renovated buildings
26 тамыз, 16:18

28268
In the Al-Farabi KazNU in the new academic year, renovated educational buildings and hostels will be commissioned. The head of the university Zh. K. Tuimebayev got acquainted with the progress of the repair work and ordered to complete them in accordance with the approved plan, Delovoy Kazakhstan reports.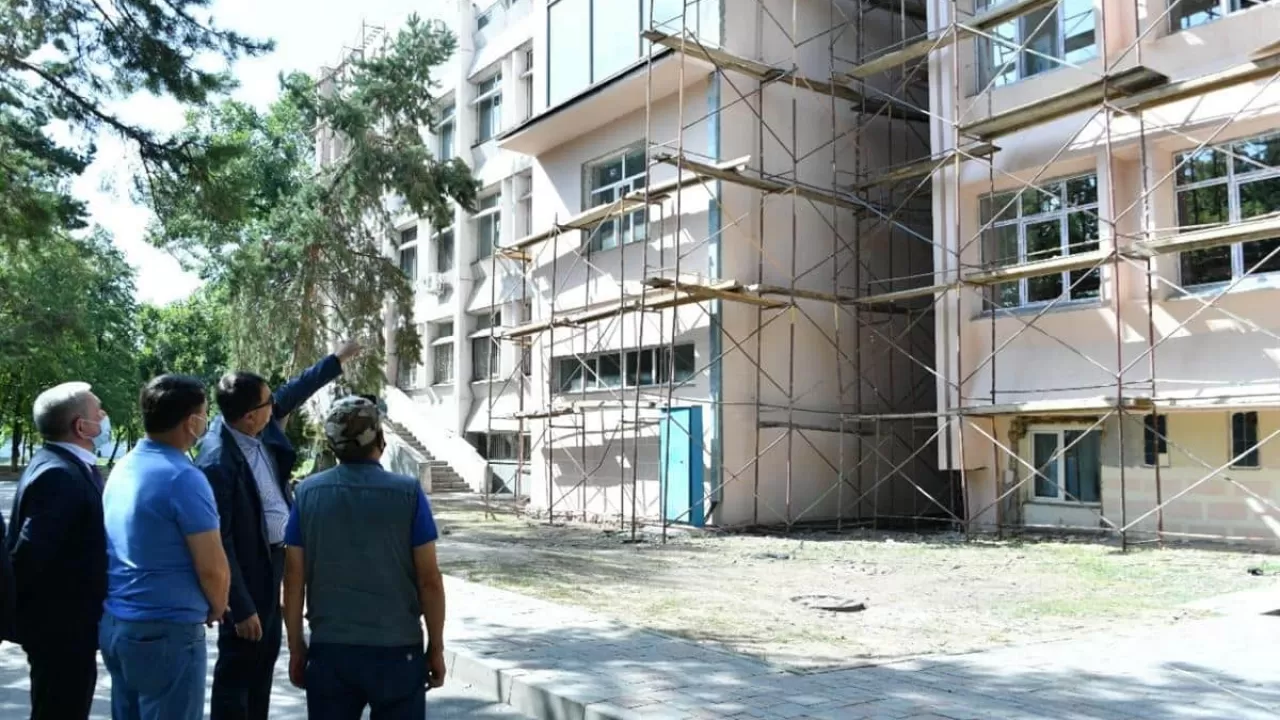 Currently, 14 hostels located on the territory of the university are preparing for the settlement of students from 25 August. In particular, the renovation work in the hostel No. 6 is nearing completion, and the overhaul in the hostels No. 4 and No. 7 will last until the end of September. The rest of the student homes will be ready to receive the arriving students from 25 August.
In addition, overhaul of three educational buildings of the university is being carried out. Doors, windows and floors have been completely replaced in these buildings. The old linoleum is replaced with a high-quality new laminate, and the auditoriums are decorated with a modern design.
The second and third educational buildings are ready for operation from September 1. Work on the first building will last until the end of the month.
It should be noted that only high-quality building materials are used during the repair. On the instructions of the rector, the number of workers was increased in order to timely finish the renovation and admit students in the new academic year.
In addition, the external facades of the university administration and three educational buildings will be repaired. For this, a new technology is used - liquid travertine. This work will be completed in two months. In the future, it is planned to renovate the Students' Palace in a similar way. Due to the lack of major repairs over the years, many buildings and buildings of the university are badly worn out. These issues are planned to be resolved in the near future.
In the fourth educational building on Masanchi street, cosmetic repairs were also made. It is now fully prepared to accept students. Here are located - the Faculty of Philosophy and Political Science, the College and the University Lyceum. The exterior of the House of Young Scientists, located on campus, is also in need of renovation. In the dormitory of the Institute for Advanced Studies on Saina Street, renovation work has been completed and is ready for the start of the school year.
Some hostels have not been renovated for 15-20 years, which affected its appearance. The linoleum is worn out, and most of the plumbing is out of order and needs to be replaced. Therefore, in the next two years, all campus dorms will be renovated. Doors, windows, piping systems, as well as the roof must be replaced.
The Chairman of the Management Board - Rector Zhanseit Kanseitovich carefully examined all the buildings and basements of each burial house and gave specific instructions for launching facilities for shoe repair, dry cleaning and installation of sports simulators for the leisure of student youth.
2006 - 2021 © Сіздің поштаңыз. 16+