On September 25-26, the tour of the Astana Ballet Theatre was successfully held in Turkestan. The capital's collective performed on the stage of the Congress Hall with an amazing program, which included the best pieces of Kazakh choreographic art.
astanaballet.com
The Turkestan audience was extremely excited about the beauty and grace of the national dance, which formed the basis of the "The Heritage of the Great Steppe" divertissement. The events were held with the assistance of the Ministry of Culture and Sports as part of the celebration of the 30th anniversary of Independence of the Republic of Kazakhstan, reports Delovoy Kazakhstan.
In their works, local masters of dance art Mukaram Avakhri and Aigul Tati appeal to ethnographic materials, history and traditions of the Kazakh people, interpreting them into the language of modern choreography. The theatre's calling card is traditionally included in the tour program: it was equally enthusiastically applauded by the audience in London, Milan, Monaco, New York and many other countries. The British Times emphasized the "national zest", "richness of costumes" and "wonderful performance" of Kazakhstani dancers.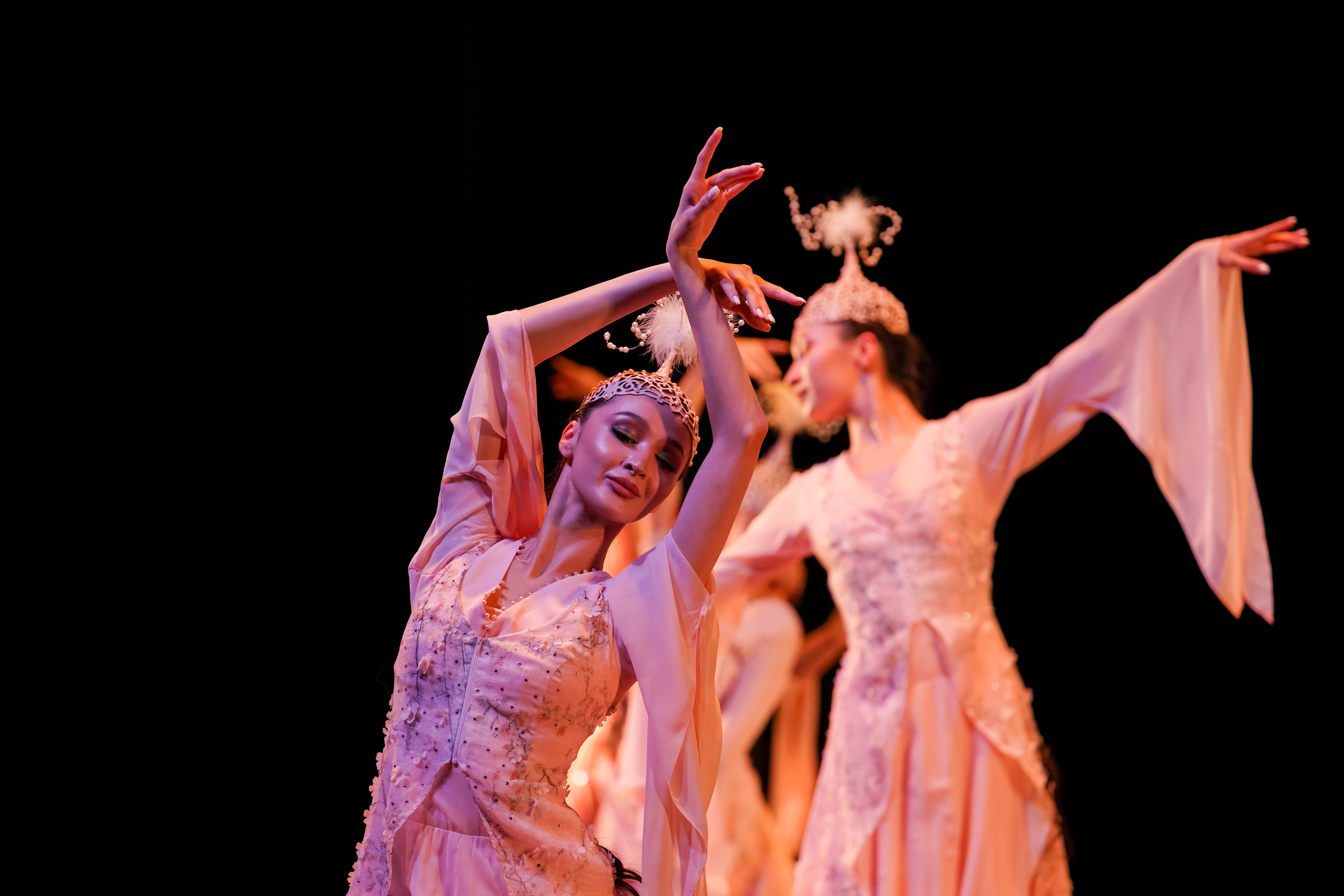 As part of the tour, the premiere of the choreographic miniature "Kyz sagynyshy" to the music of the composer Shamshi Kaldayakov, arranged by the concert master of the theatre Kuralai Kanapina, took place. The choreographic miniature of the Honoured figure of Kazakhstan Aigul Tati is a mini-performance with an interesting drama and a recognizable melody. In the new production, she appeals to the eternal theme of love. Inspired by a piece of music, the choreographer conveys a touching story from the life of a young girl, her inner monologue – her doubts and experiences through plastique, image and dancing style.
"In this miniature there are emotional torments, feelings of light sadness and pleasant memories of the past. The magic of the piano solo and the soft light add intimacy, which undoubtedly fascinates and gives the production a special charm," - Aigul Tati communicated.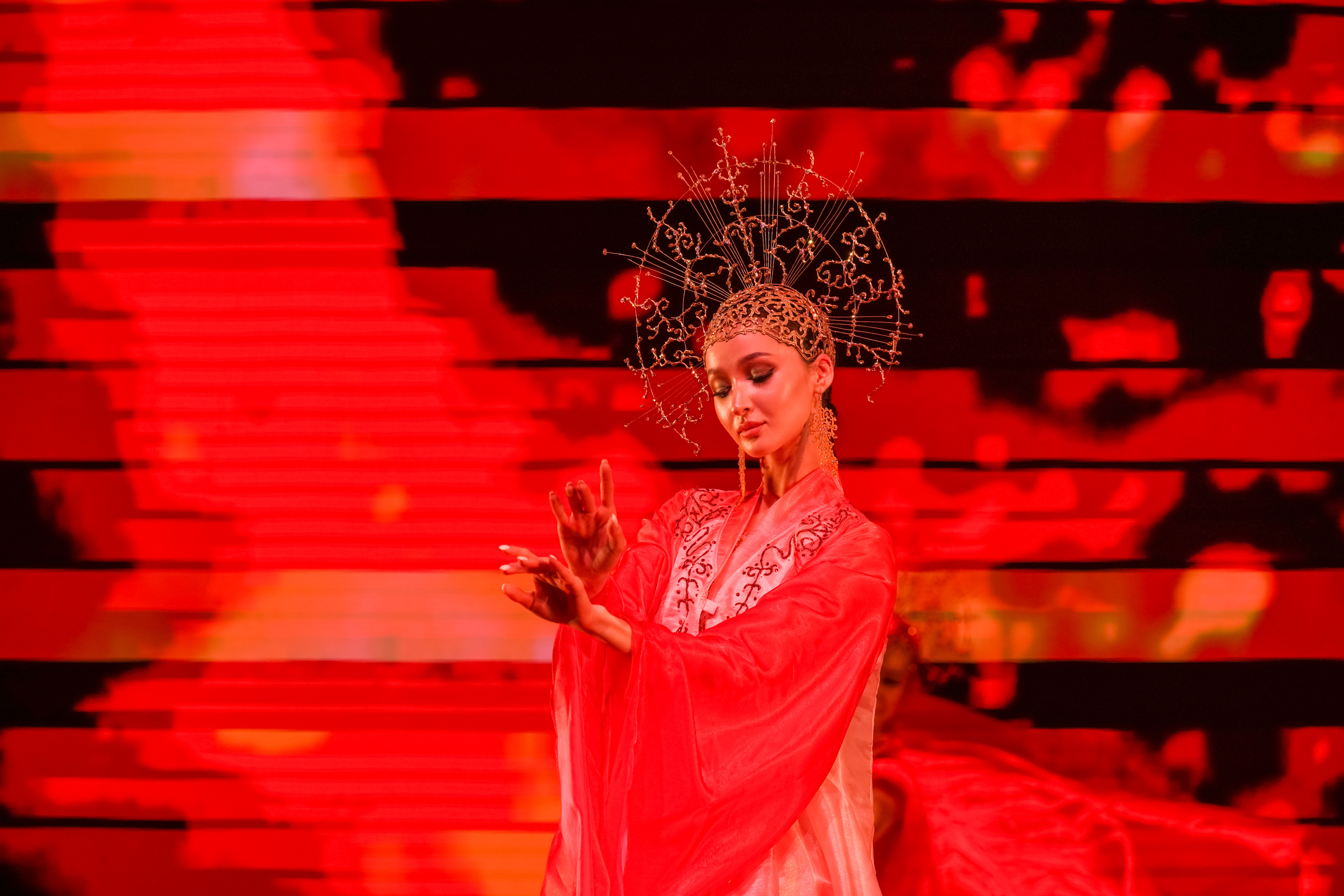 By the way, on October 5-8, the Astana Ballet Theatre has a tour to the Republic of Kyrgyzstan, Bishkek, as part of the days of culture of Kazakhstan. The audience will be shown some of the best choreographic miniatures from the theatre's repertoire such as "Nur Shashu" and "Asem Konyr" on the stage of the Kazakh National Philharmonic Hall named after T. Satylganov.