«Alyp anadan tuady». A meeting under this name took place at our University. At the event dedicated to the 30th anniversary of independence of the country, members of the Council of Generals of the Republic of Kazakhstan met with students of the university.
The meeting was opened by the Chair of the Managing Board – Rector Gulmira Qanay, who spoke about the importance and main objectives of the meeting, reports Delovoy Kazakhstan.
– Everyday events dedicated to the 30th anniversary of Kazakhstan's independence are held at our University. And I want to say that today's meeting is very important. Because the older generation is like a beacon that guides us forward. The older generation is our treasure. Today in the upbringing of the younger generation is very effective to use the experience gained by the older generation over the years. During your life, you have played a significant role in maintaining our national security and peace in the country. This is a great civic duty to the Homeland, – said Gulmira Qanay.
Majors General of the National Security Committee of the Republic of Kazakhstan Erkin Musabayev, Makhambet Mustafa, Marat Mazhitov, Colonel of the Academy of the Ministry of Internal Affairs of the Republic of Kazakhstan Amangeldy Alinov spoke at the meeting and shared their impressions with the students.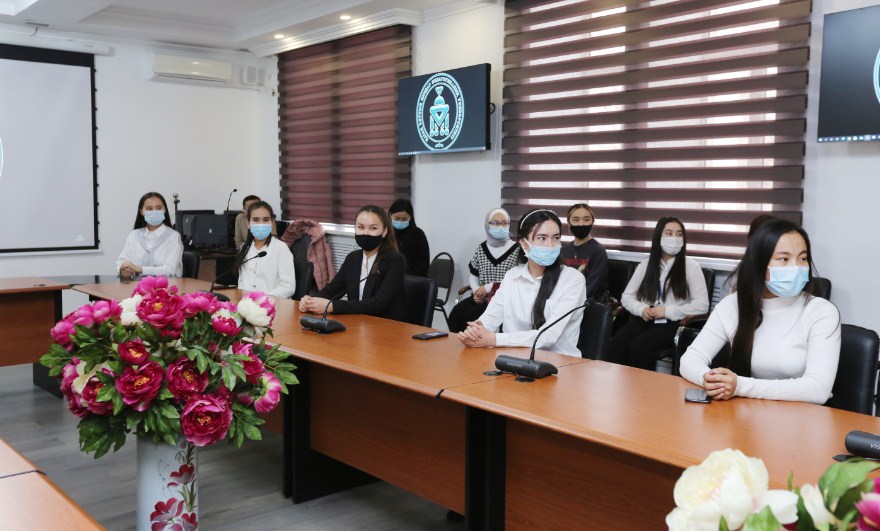 Zhanar Rysbekova, Vice-Rector for Strategic Development and Social Work, summed up the meeting and thanked the senior representatives on behalf of the university association.