Ambassador of Kazakhstan to Ethiopia, Permanent Representative of Kazakhstan to the African Union Barlybaу Sadykov took part in a meeting of the All–African Conference of Churches (AACC) dedicated to human rights, the rule of law and migration in Africa, Delovoy Kazakhstan reports.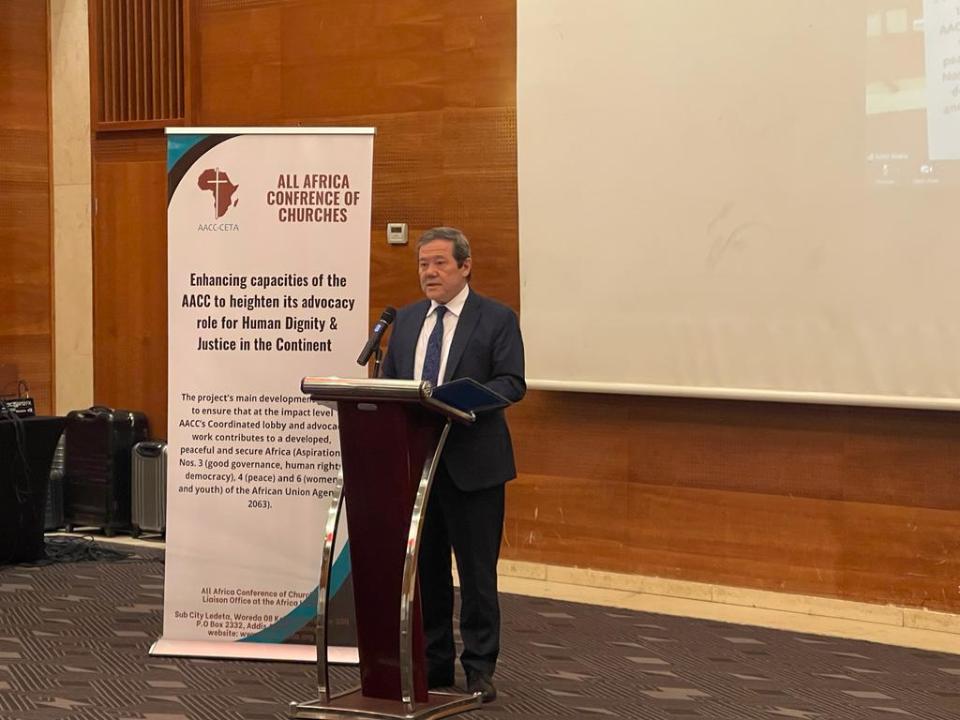 The meeting was attended by AAСC Secretary General Dr. Fidon Mwombeki, heads of national councils of Churches of all African countries, representatives of the African Union Commission, non-governmental organizations and analytical institutes from African countries.
Ambassador Barlybay Sadykov, in his welcoming address to the AACC members, introduced the Kazakh model of interethnic and interfaith harmony aimed at ensuring peace and tranquility, civil harmony, and religious tolerance in the country.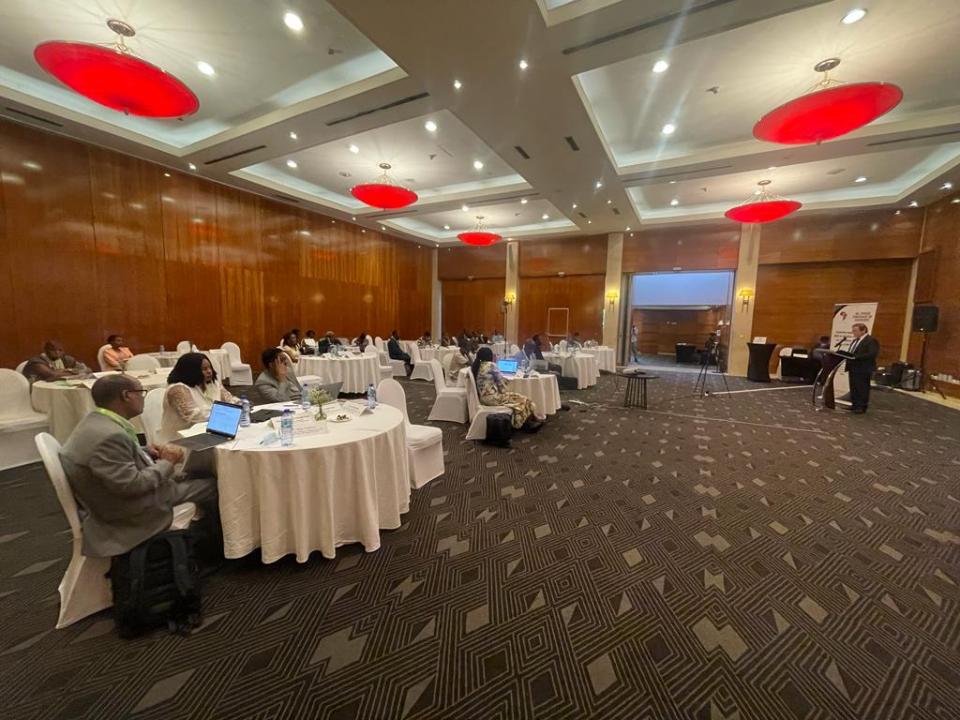 He also spoke about Kazakhstan's initiative to convene a Congress of Leaders of world and traditional Religions in order to strengthen cooperation and interaction, promote dialogue between religions, and develop a culture of tolerance and mutual respect in the world. The Ambassador informed about the agenda of the upcoming 7th session of the Congress in Nur-Sultan in September this year.
B.Sadykov also introduced the participants to the approaches in the foreign policy of our country, Kazakhstan's commitment to the universal principles of international law, mutual respect and partnership. In addition, the members of the All-African Conference of Churches were presented with the concept of large-scale socio-economic and political reforms in our country for the construction of a New Kazakhstan, carried out on the initiative of President Kassym-Jomart Tokayev.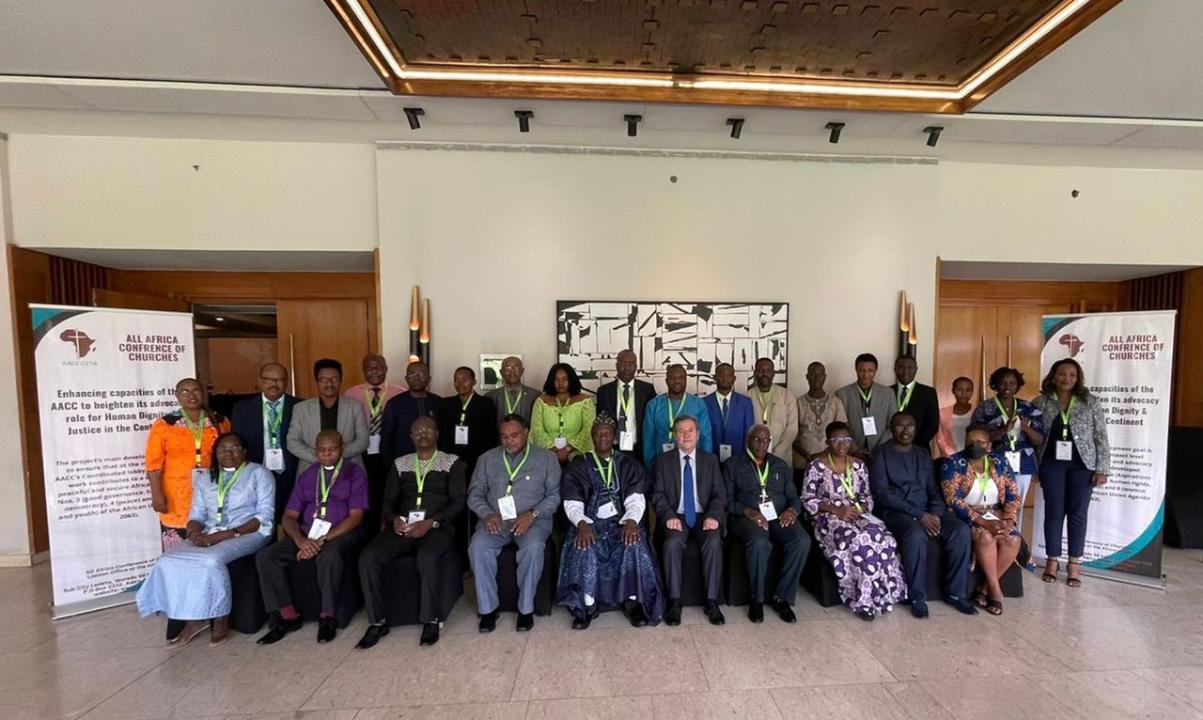 During the meeting, the Ambassador held a bilateral meeting with the AACC Secretary General F.Mwombeki and presented him the invitation from the Chairman of the Senate of the Parliament of the Republic of Kazakhstan, Secretary of the Congress of Leaders of World and Traditional Religions Maulen Ashimbayev to participate in the 7th Congress of Leaders of World and Traditional Religions in Nur-Sultan. The All-African Conference of Churches is one of the most authoritative organizations in Africa and makes a significant contribution to the joint solution of common problems of peace, security and development, the maintenance of various forms of intercultural and interreligious dialogue.
F.Mwombeki, from his part, highly appreciated the Kazakh model of interethnic and interfaith harmony and thanked for the invitation to the Congress. According to him, the representation of the African continent during the upcoming Congress is very important with regards to Africa's involvement in the global interreligious dialogue.