Ambassador of Kazakhstan Mr. Margulan Baimukhan met with members of the "Belgium-Kazakhstan" friendship group of the House of Representatives and the Belgian Senate at the Embassy of Kazakhstan in Brussels, Delovoy Kazakhstan reports.
In his speech to the Belgian parliamentarians, Ambassador Baimukhan introduced the ongoing political and economic reforms in Kazakhstan that were initiated by President K. Tokayev.
The Kazakh diplomat also drew the attention of members of the Parliament of Belgium to the achievements of Kazakhstan in the field of digitalization, implementation of the country's transport potential, and bilateral projects in the field of agriculture.
The parties also discussed a wide range of issues on the international agenda, including the situation in Afghanistan, the conflict between the Russian Federation and Ukraine, as well as the planned visit of Belgian parliamentarians to Kazakhstan.
Kazakh ambassador noted the upcoming constitutional referendum that will allow civil society to take an active part in building a more effective model of interaction between state institutions and the people of Kazakhstan. Belgian politicians stressed that holding national referendums is an effective tool for the participation of a population in public administration.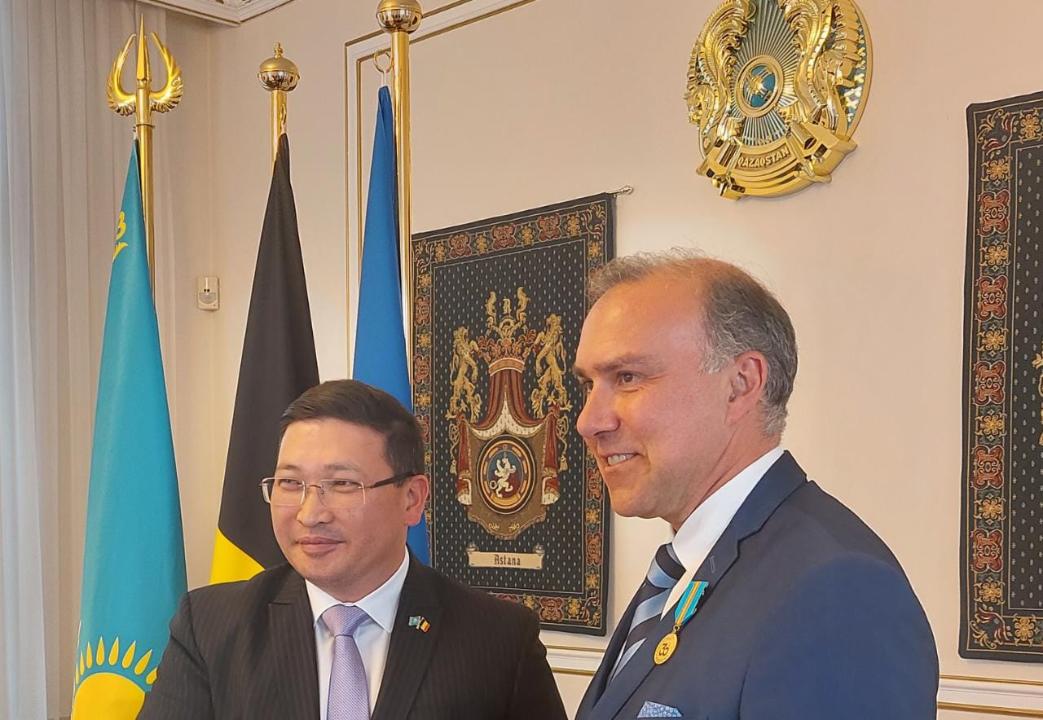 Member of the House of Representatives of Belgium Goedele Liekens noted the achievements of Kazakhstan in the field of gender policy, as well as the country's cooperation with international organizations on the provision of assistance to third countries.
The Ambassador of Kazakhstan also briefed the Belgian MPs on the anti-nuclear initiatives, humanitarian programs of Kazakhstan, as well as regional cooperation in Central Asia.
As part of the event, the Kazakh Ambassador presented the Chairman of the "Belgium-Kazakhstan" Friendship Group, Member of the House of Representatives Mr. Tim Vandenput with a commemorative medal dedicated to the 30th anniversary of Kazakhstan's Independence.
Speaking about the prospects for Kazakh-Belgian relations, the Chairman of the Friendship group Mr. Vandenput drew attention to the usefulness of opening a direct flight between Brussels and Nur-Sultan, which will intensify multifaceted cooperation between Kazakhstan and Belgium, as well as the European Union. The Belgian MPs expressed the readiness of the friendship group to provide assistance in this matter.