Substitute member of the Venice Commission in respect of the Republic of Kazakhstan, member of the Constitutional Council Unzila Shapak and Advisor to the Chairman of the Constitutional Council Balgul Raisova participated in the international round table: "Constitutional justice and the rule of law", Delovoy Kazakhstan reports.
The forum, which was held in Dushanbe (Tajikistan), was organized by the Venice Commission in cooperation with the Constitutional Court of Tajikistan within the framework of Central Asia Rule of Law Programme.
At the opening of the forum, Unzila Shapak read out the welcoming speech of the Chairman of the Constitutional Council Kairat Mami, in which it is noted that, having exclusive powers to review the constitutionality of normative legal acts, constitutional courts and equivalent bodies interpret not only the norms of the Constitution, but also the relevant provisions of the legislation, identify defects in legal regulation and indicate possible ways to eliminate them. Of particular value are the legal positions formulated therein, aimed at unlocking the potential of the Basic Law, which is the basis of the rule of law.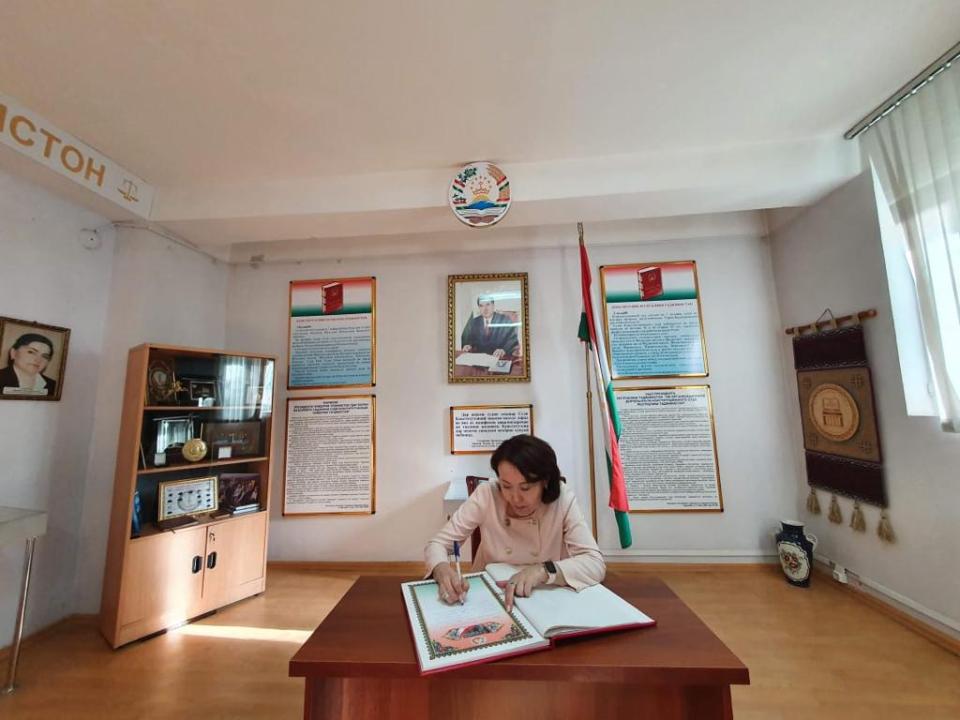 Unzila Shapak made a presentation on "Constitutional justice in Kazakhstan and the rule of law" within the framework of the session devoted to the issues of the impact of constitutional justice on strengthening the rule of law. In her speech, the speaker spoke about the constitutional reforms and innovations that open a new page in the development of constitutional justice in Kazakhstan.
Balgul Raisova made a report on the implementation of constitutional review at the request of the ordinary courts.
At the event, representatives of the constitutional review bodies of Central Asian countries, experts of the Venice Commission discussed topical issues of the rule of law, as well as the role of constitutional courts in ensuring the protection of human and civil rights.