Ambassador of Kazakhstan to Brazil Bolat Nussupov congratulated the first gold medalist Hairatkhaan Shonku on his brilliant victory at the ongoing 24th Deaflympics in Brazil. On behalf of the Embassy of Kazakhstan, the Ambassador also presented the winner with a memorable gift - a "Brazilian jaguar", personifying strength, courage and dexterity, Delovoy Kazakhstan reports.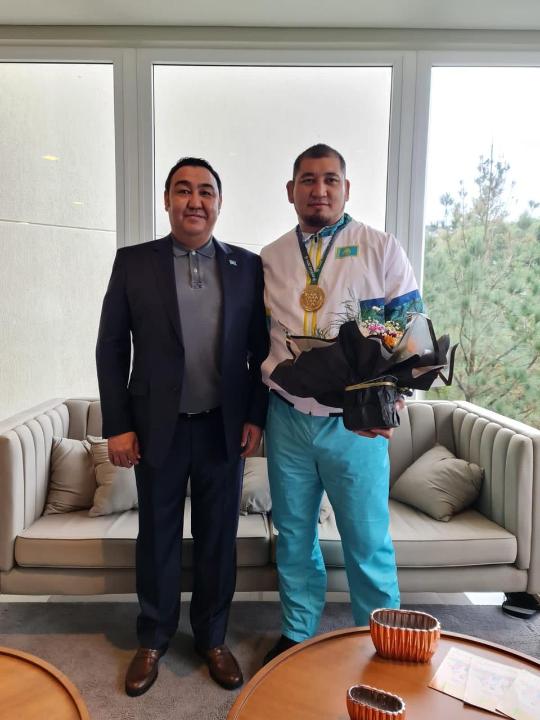 Khairatkhaan Sonku, who defended the honor of the country in the final, won the Turkish rival Mehmet Yusal with a big advantage and became the owner of the gold medal in Greco-Roman wrestling.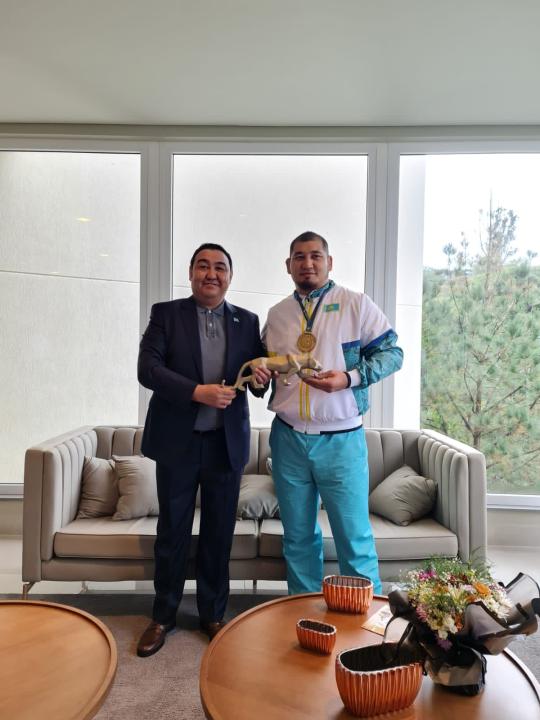 Also in this sport, Asylzhan Tazhiev won silver. Nurzhan Asan, Aldiyar Baltashev added two more bronze medals to the country's collection.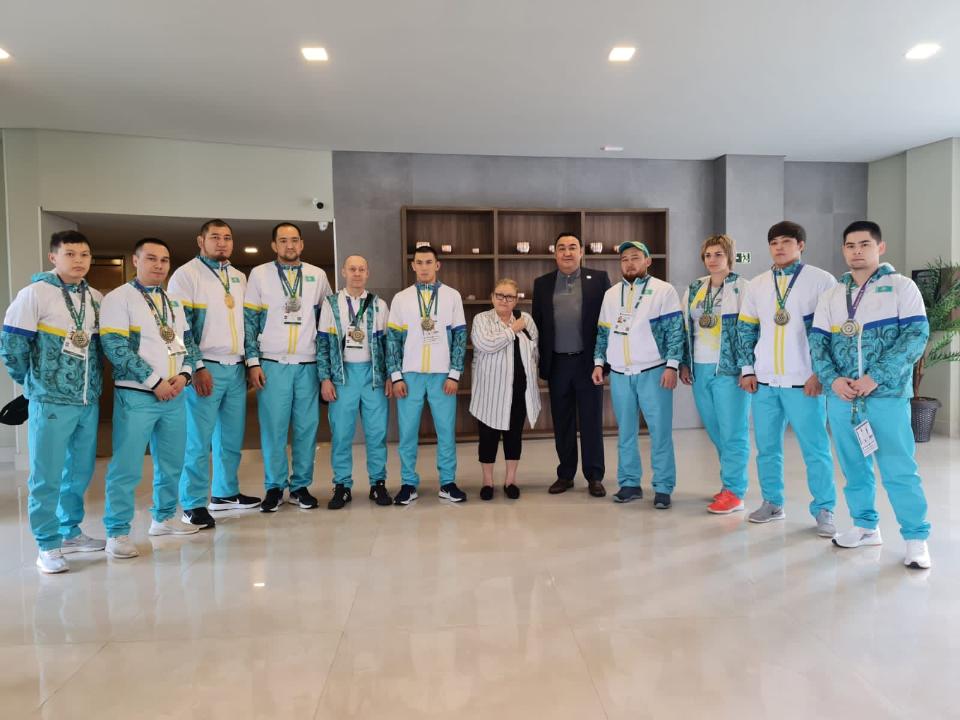 The Olympics among athletes with hearing loss will continue until May 16 of this year. At the moment, the national team of Kazakhstan has 1 gold, 4 silver and 17 bronze medals.