The Embassy of Kazakhstan in the UK hosted a launch of a special edition of its signature publication, Kazakhstan. A Country Profile, dedicated to the 30th anniversary of diplomatic relations between Kazakhstan and the UK, Delovoy Kazakhstan reports.
The book is an instant and a comprehensive guide to politics, economic background, history, and culture of Kazakhstan as well as its society, education, and key institutions. The publication also contains detailed information about the country's rich cultural heritage and countless tourist attractions.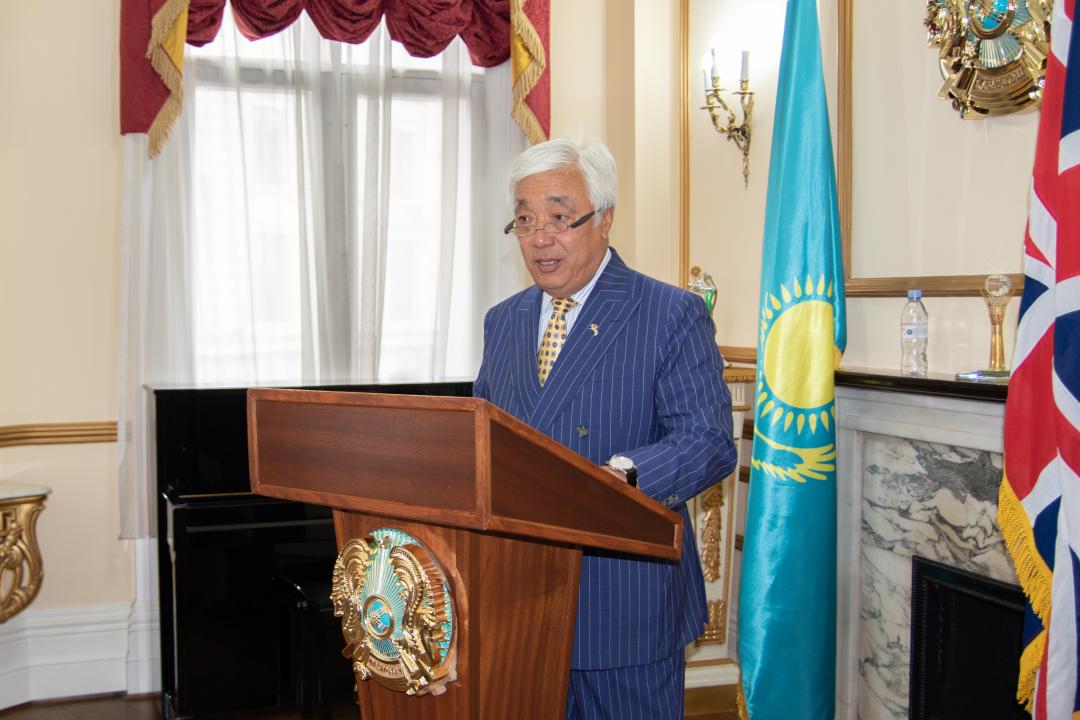 The book also sheds light on the tragic events of January 2022 in Kazakhstan and explains the programme of large-scale political and economic reforms initiated by President Kassym-Jomart Tokayev on the way to building a New Kazakhstan.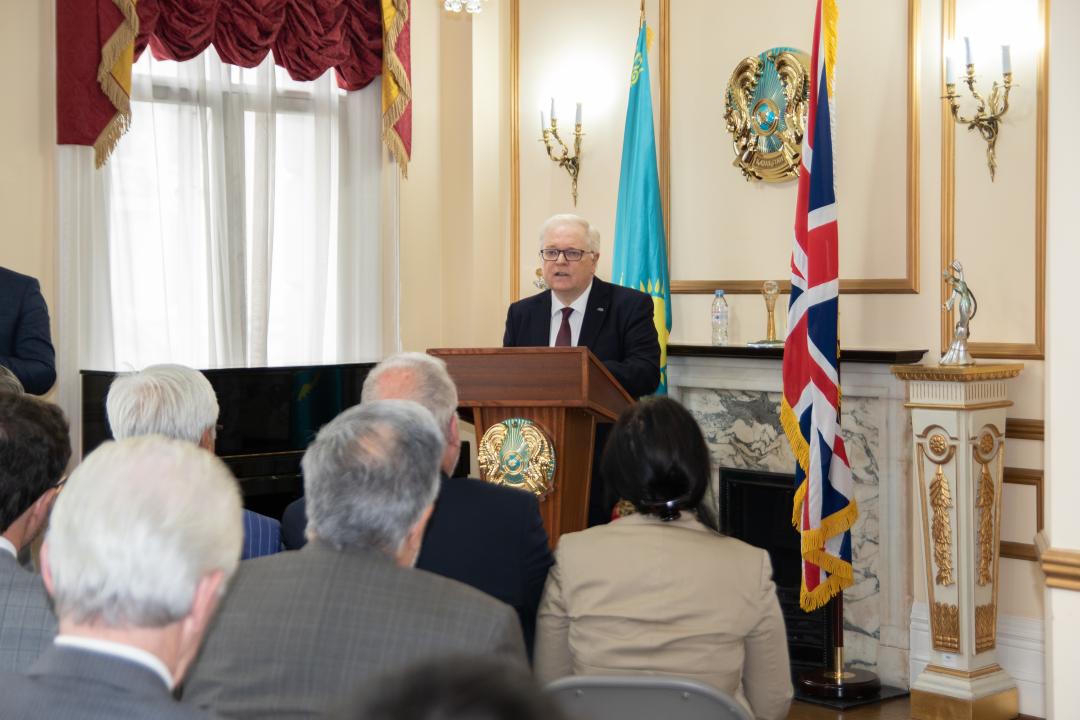 In his welcome address, Ambassador of Kazakhstan to the UK Erlan Idrissov noted that the amendments to the country's Constitution adopted at the 5 June 2022 nationwide referendum mark a new stage in the development of Kazakhstan's statehood as they clearly aim at strengthening the human rights protection mechanisms and the democratic institutions.
A special section in the book is devoted to Kazakhstan's diplomacy and its strategic partnership with the United Kingdom. It provides an overview of a wide range of opportunities to expand trade and investment partnership and forge stronger ties between New Kazakhstan and Global Britain at all levels.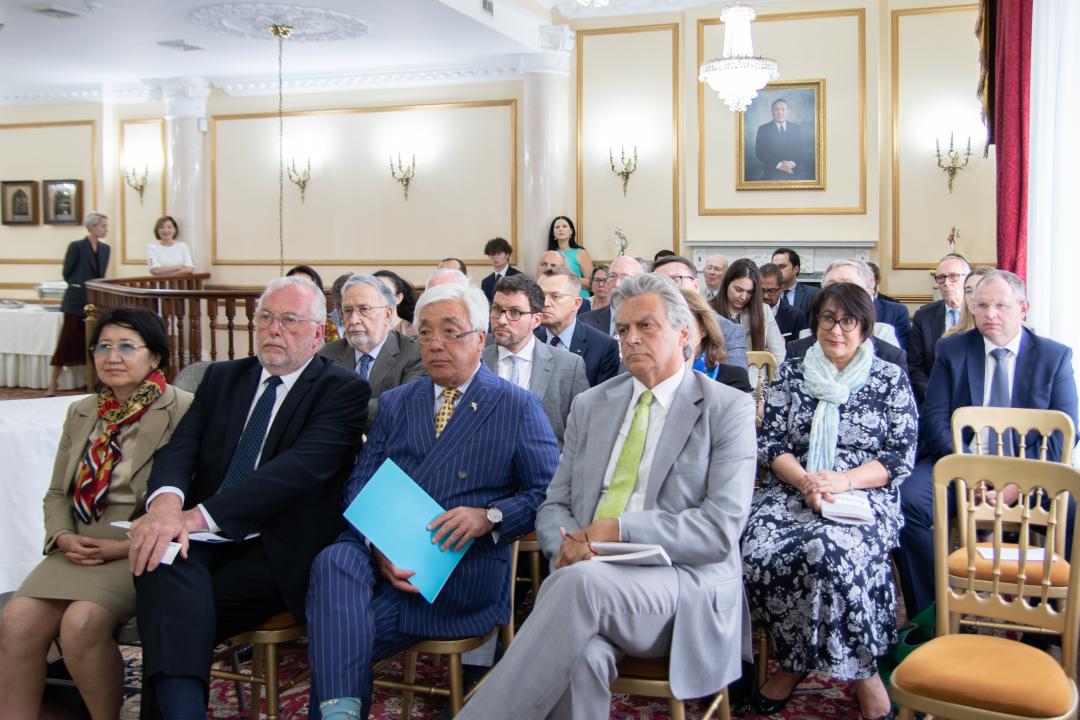 Former British Ambassador to Kazakhstan and Chairman of the Board of Governors of De Montfort University Kazakhstan Michael Gifford OBE stressed that the country profile fills important gaps in the knowledge about Kazakhstan. He noted that the Kazakh leadership has long recognised the link between investment in quality education and the competitiveness of the nation. Kazakhstan and the UK maintain close ties in the education sphere at all levels, including through the activities of the UK's De Montfort University branch in Kazakhstan.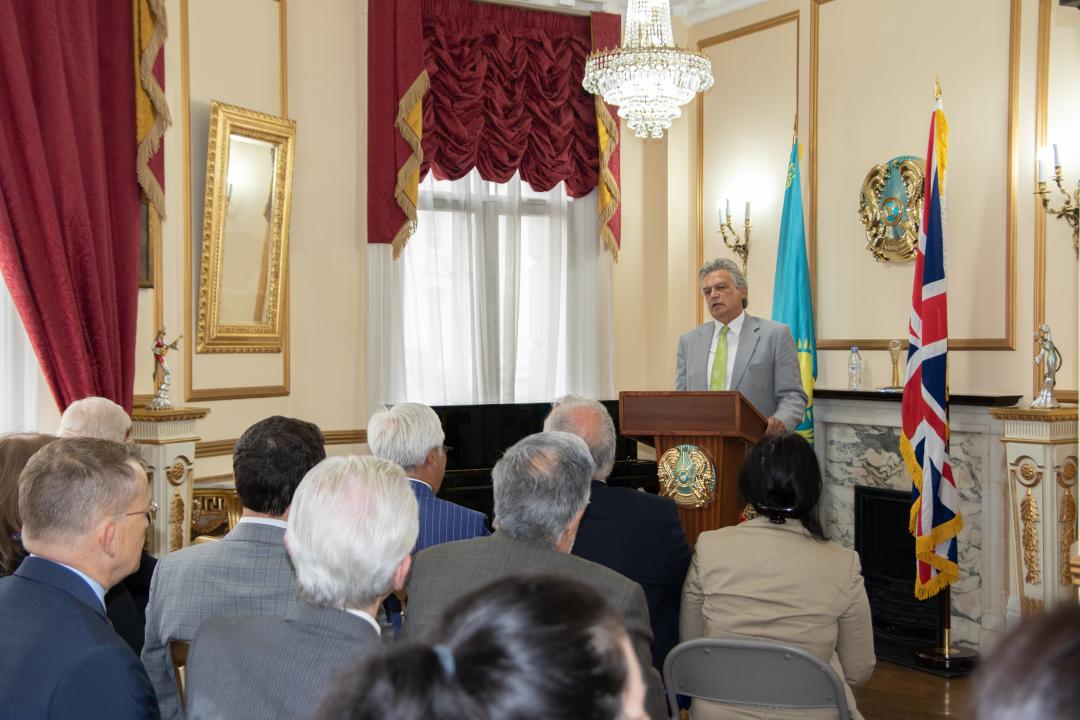 Deputy Chairman of the British-Kazakh Society Roger Holland spoke about the Society's work and new initiatives and congratulated those present on the launch of the publication, which, in his opinion, should become a reference book for any foreigner who works with Kazakhstan or is interested in the country.
The event was moderated by the Honorary Consul of Kazakhstan in England, acclaimed journalist and businessman, Alan Spence, who is actively developing infrastructure cooperation between the UK's Hull and Humber region and the city of Aktau in Kazakhstan.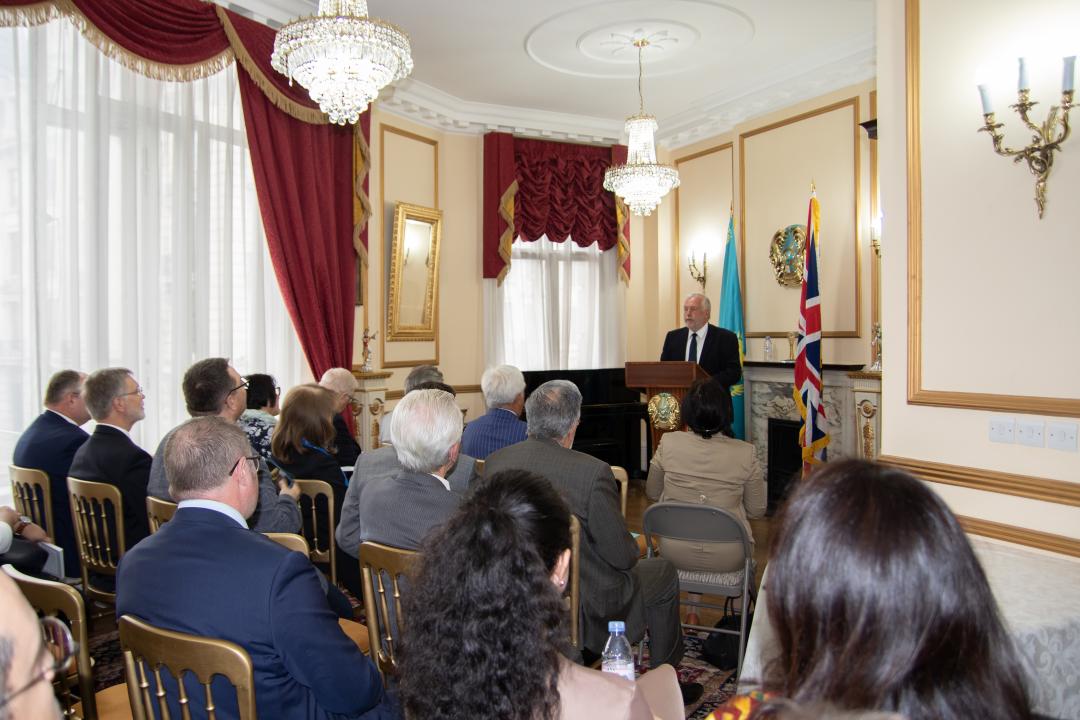 Ambassador Idrissov also awarded a jubilee medal commemorating the 30th anniversary of Independence of the Republic of Kazakhstan to Botagoz Hopkinson, Adviser on Eurasia Region at the House of Lords of the UK Parliament, and founder and Chairwoman of Conservative Friends of Eurasia.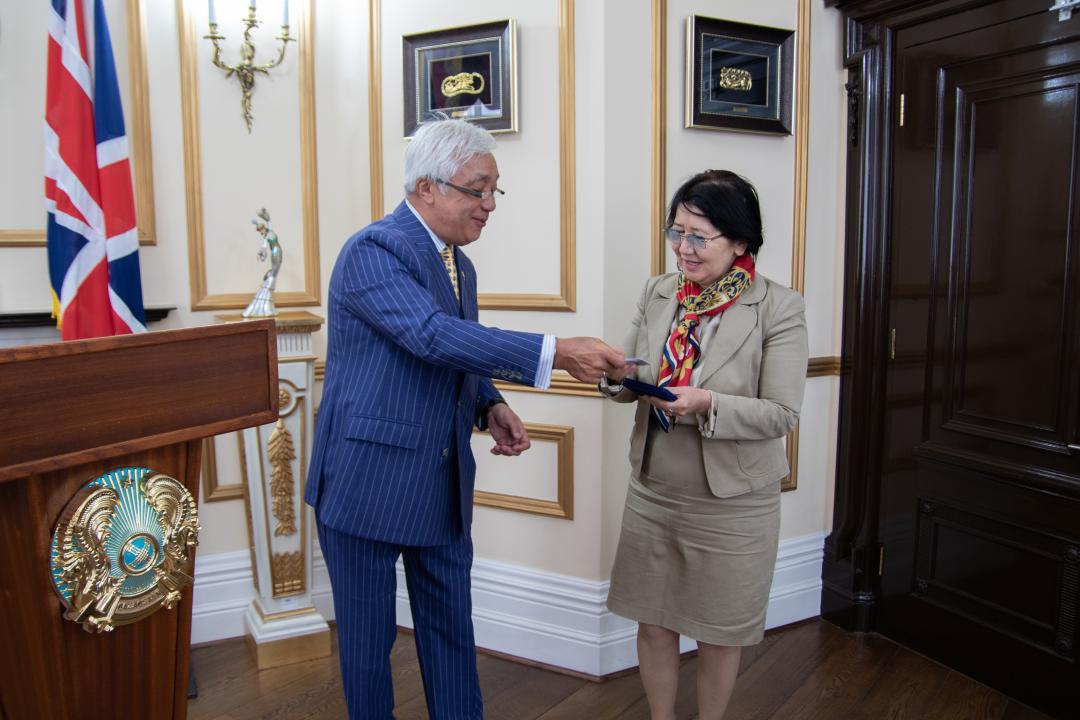 Prominent representatives of the British society attended the event, including the UK Prime Minister's Trade Envoy to Kazakhstan Baroness Emma Nicholson, Lord Brennan QC, foreign ambassadors, heads of major British and international companies, scientists, and journalists.