On February 17 and 18, the Astana Ballet Theatre will show the "Sultan Baybars" ballet staged by the chief choreographer of the theatre Mukaram Avakhri and dedicated to the 800th anniversary of the Founder of the Mamluk dynasty in Egypt. It is worth noting that it was for this ballet that Mukaram Avakhri was awarded with the Umai National Art Award in the nomination "Best Choreographer", DKNews.kz reports.
"Sultan Baybars" is one of the most outstanding performances in the repertoire of the capital theatre, in which the authors reflect on what is behind the achievement of the highest power, what price the character pays for the throne and the desire to keep it. The leitmotif of the spectacle is the image of the boundless steppe and the main character's longing for home. Even though Baybars' main contribution was connected with the Middle East, his fate is inextricably related to the Kazakh steppes, where he was born, absorbed the love for his native places, remembered and carried through his whole life the bitter, but such a charming smell of wormwood.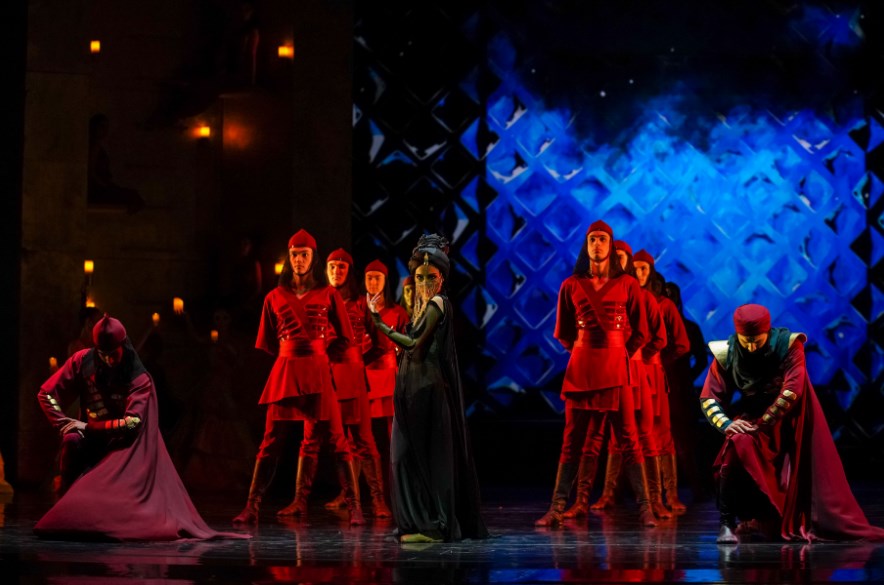 The following talented figures of art took part in the creation of the production: composers Khamit Shangaliyev and Alibek Alpiyev, the author of the libretto, poet and Honoured Figure of Kazakhstan Bakhyt Kairbekov, stage designer Leonid Basin, costume designer Asya Solovyova, and lighting designer Arseniya Safiullina.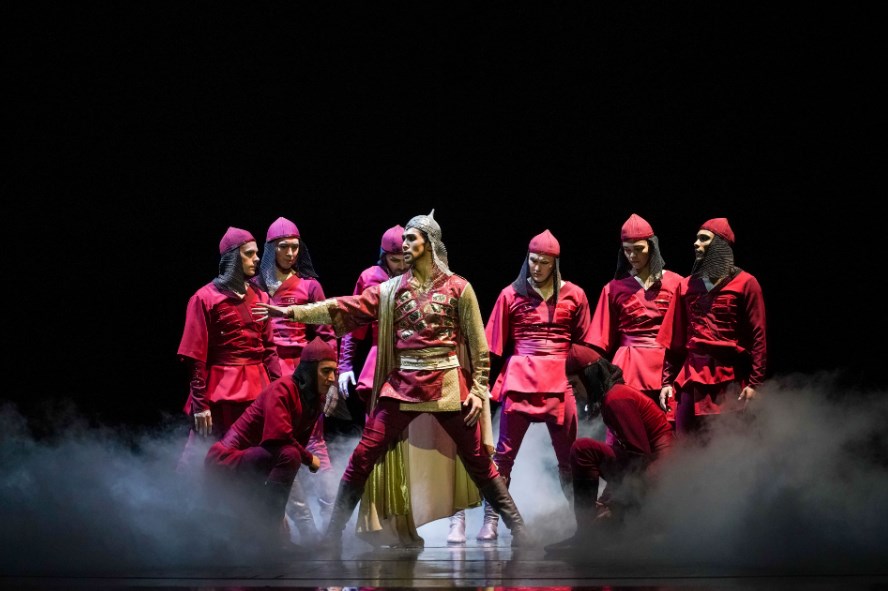 According to the choreographer, the meanings and images embedded in the libretto by the famous poet, director and scriptwriter Bakhyt Kairbekov are so deep and ambiguous that it is not always possible to interpret them into the language of dance completely: "I understand that sometimes I have to simplify these images, because not everything that is implicated by the author of the libretto in the words can be expressed through dance. But I do not stop trying to achieve this fusion, because the poet's vision is much deeper and more multifaceted than a simple retelling of a story."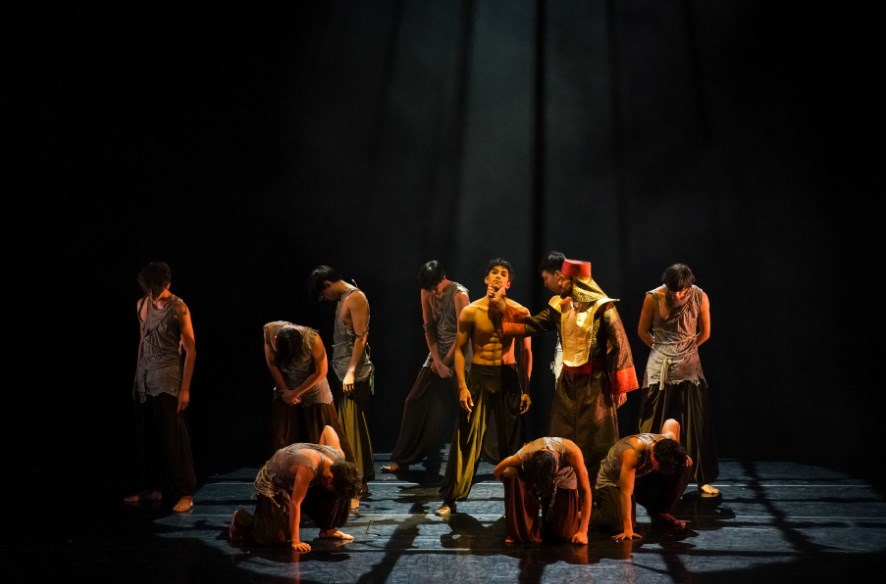 Magnificent mass scenes of battles, duels, dances of concubines and slaves, ingeniously and dynamically choreographed, give the performance the features of a large-scale historical canvas, immersing the audience into the magical atmosphere of the east. There is only golden dust in the laconic video content, which gives rise to different associations in the spectator: a symbol of power and time, or just sand, burying the history of the victories and losses of the rulers.
The leading roles will be performed by the dancers of the Astana Ballet Theatre: Baybars – Aidan Kalzhan and Alimkhan Turebekov, Kutuz – Farkhad Buriyev, Shajar Al-Durr – Ainur Abilgazina and Ayaulym Makumova.
The events will be held with the assistance of the Ministry of Culture and Sports of the Republic of Kazakhstan.