Ambassador of Kazakhstan Satybaldy Burshakov held a meeting with the newly appointed Minister of Foreign Affairs of Cyprus Constantinos Kombos, DKNews.kz reports.
During the meeting, the diplomats positively assessed the progressive development of bilateral relations and discussed plans for cooperation between Kazakhstan and Cyprus in 2023, they also exchanged views on arranging political consultations and a business forum, signing new agreements, as well as opening direct flights between the two countries.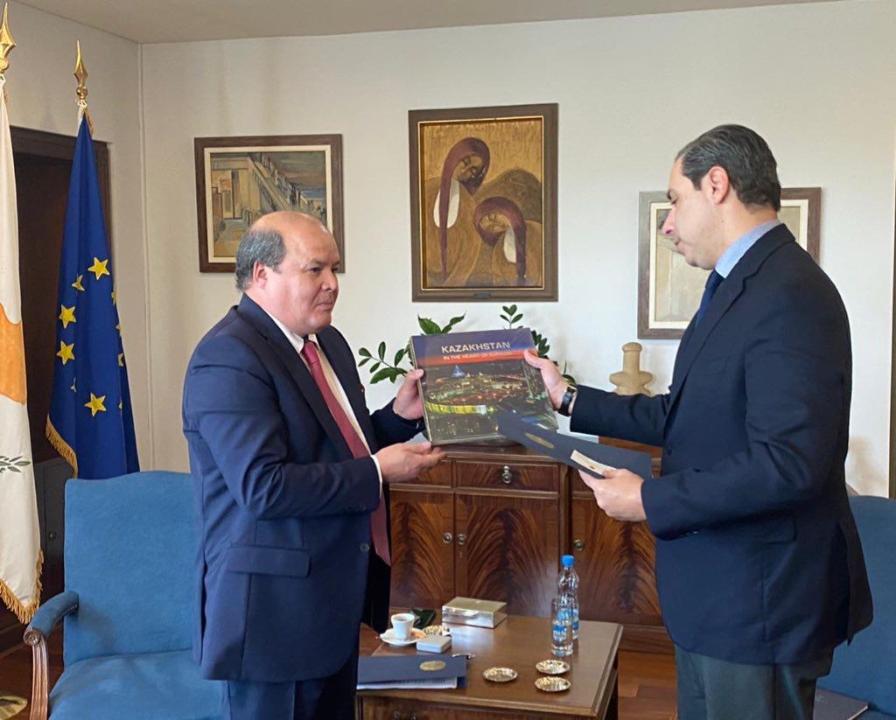 Ambassador Burshakov briefed the Foreign Minister of Cyprus on the parliamentary system of Kazakhstan and the current election campaign related to the upcoming on March 19 early election of members of the Mazhilis of the Parliament and Maslikhats.
Minister Kombos, positively assessing the socio-political transformation in Kazakhstan, noted the relevance of the agenda of bilateral cooperation, while expressing his readiness for active interaction.
Following the meeting, diplomats agreed upon to promote Kazakh-Cypriot initiatives.
Cyprus is among the leading investor countries in Kazakhstan. From 2005 to 2022, the volume of investments from Cyprus into the economy of Kazakhstan amounted to more than 3 billion US dollars (with 445 million in 2020 and 440 million in 2021). Trade turnover between the two countries over the past two years amounted to about 200 million US dollars.