The Ambassador of Kazakhstan Timur Urazayev discussed with the Speaker of the Lithuanian Seimas, Viktorija Cmilyte-Nielsen, issues of the bilateral agenda and further strengthening of cooperation in various spheres, DKNews.kz reports.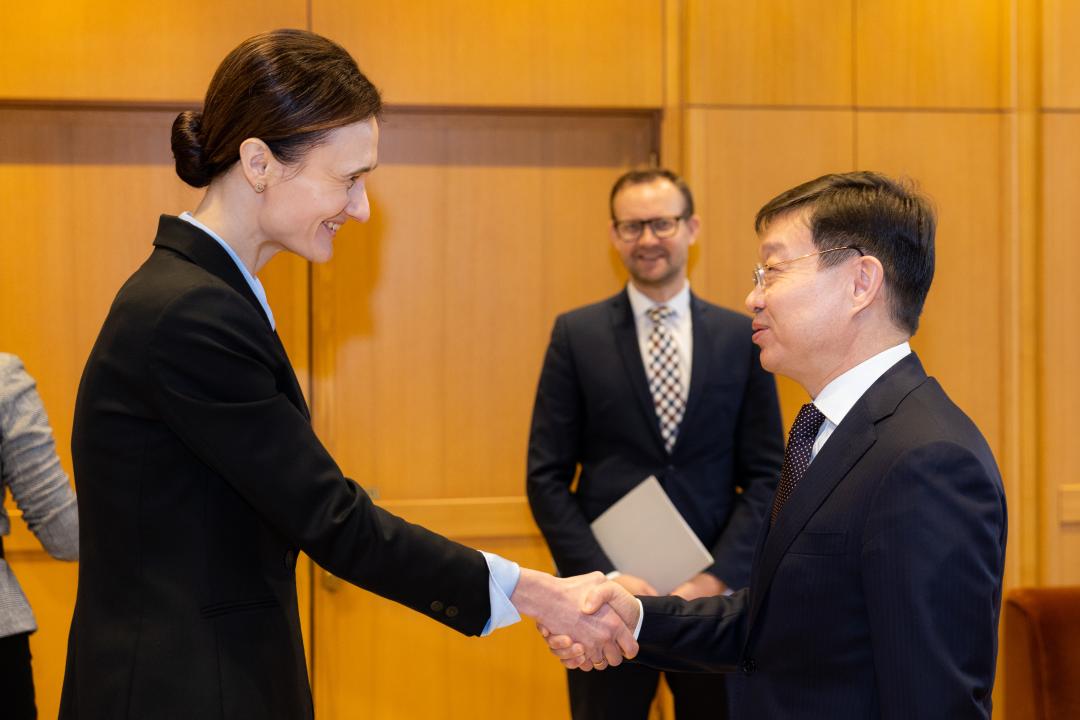 The Speaker of the Lithuanian Parliament called Kazakhstan the main partner of her country in Central Asia, emphasizing the historically strong ties between our peoples and Astana's balanced position on international issues. She also noted with satisfaction the active work of inter-parliamentary friendship groups in the legislative bodies of Kazakhstan and Lithuania. Mutual visits to Astana and Vilnius by deputies of the two countries contribute to strengthening bilateral ties not only at the political level, but also in other areas of cooperation.
The Kazakh Ambassador emphasized the positive dynamics of the Kazakh-Lithuanian cooperation in the trade, economic and investment sphere. Thus, the volume of trade by the end of 2022 increased by 28.7% and amounted to 584 million US dollars, major investment projects in the energy sector are being implemented mutually.
He also spoke about the phased implementation of the constitutional reform, innovations in the electoral system of Kazakhstan and the upcoming elections of deputies of the Mazhilis of the Parliament and maslikhats.
The interlocutors agreed on the need to expand cultural and humanitarian ties between the two countries, including in the field of sports. The Lithuanian speaker, being the 2011 European chess champion and the only female grandmaster in her country, highlighted the achievements of Kazakh chess players at the world championships and wished them success at the World Chess Championship, which will be held in Astana in April this year.
Ambassador Urazayev, in turn, told about the work conducted by the Embassy to promote the national game "togyzkumalak" and the opening of the only federation of this intellectual game in the entire Baltic region in Vilnius.