Vice Minister of Trade and Integration Kairat Torebayev signed an agreement with Zhang Jiang, CEO of China Xinxing Group Co., LTD.
The Chinese corporation acted as an investor in the National Pavilion of Kazakhstan on the JD com platform as a link between our manufacturers and consumers in China, DKNews.kz reports.
This will enable Kazakhstani companies to promote their goods and services on the largest online platform for the sale of goods and services in China. At the moment, Xinxing company has expressed interest in exhibiting products of Kazakh LLP RG Brands Kazakhstan (tea, beverages), LLP Pamiy (chocolate paste), LLP Yakar (dragees, caramel candies) on the platform as a pilot.
Presenting the opportunities opening up for Kazakhstani exporters to promote their own products on an online platform JD.com Kairat Torebayev noted that the country already has a successful experience of opening a national pavilion on the international trading platform Alibaba.com. As of today, more than 7,500 Kazakhstani goods have already been placed on this trading platform. Over the past 3 years, the volume of sales on Alibaba.com exceeded 225 million US dollars.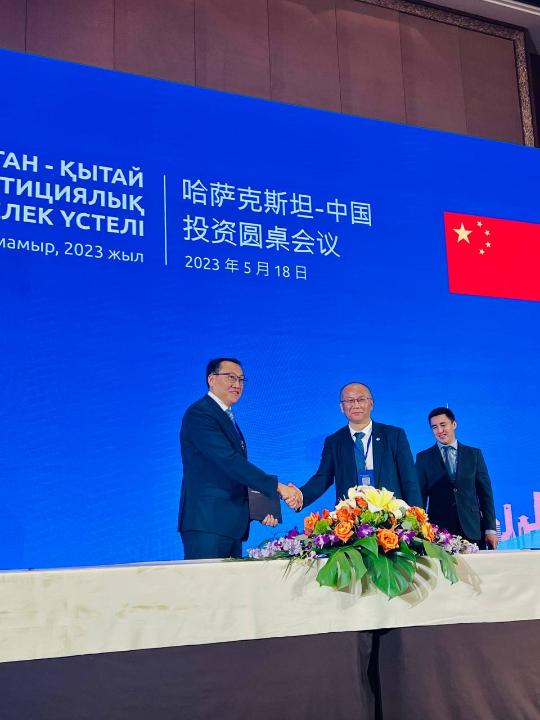 Today in Xi'an, within the framework of the state visit, the Head of State Kassym-Jomart Tokayev opened the National Pavilion of Kazakhstan on an electronic platform JD.com . Today, the JD com platform has more than 400 million registered users. National pavilions of more than 44 countries of the world, including the EU, USA, Asia, and CIS countries, function on its platform.