The tour of the Astana Ballet Theatre ended with great success in Ust-Kamenogorsk. On the stage of "Ertis Concert" on September 8, the orchestra performers presented an evening of chamber music "Barocco", and on September 9 there was a concert of the symphony orchestra "Music Tour" under the baton of conductor Elmar Buribayev. Citizens were glad to meet talented performers and enjoyed musical evenings, DKNews.kz reports.
"Indeed, the tour of our theatre has become a colourful event in the cultural life of the city. We thank the citizens of Ust-Kamenogorsk for the warm welcome! Your enthusiastic reaction is the best reward for us, which is a proof of the high professionalism and talent of our performers. We are sincerely devoted to art and are glad that the Astana Ballet Theatre continues to gain recognition of the audience in all cities of Kazakhstan," said Alexandr Sovostyanov, director of the theatre.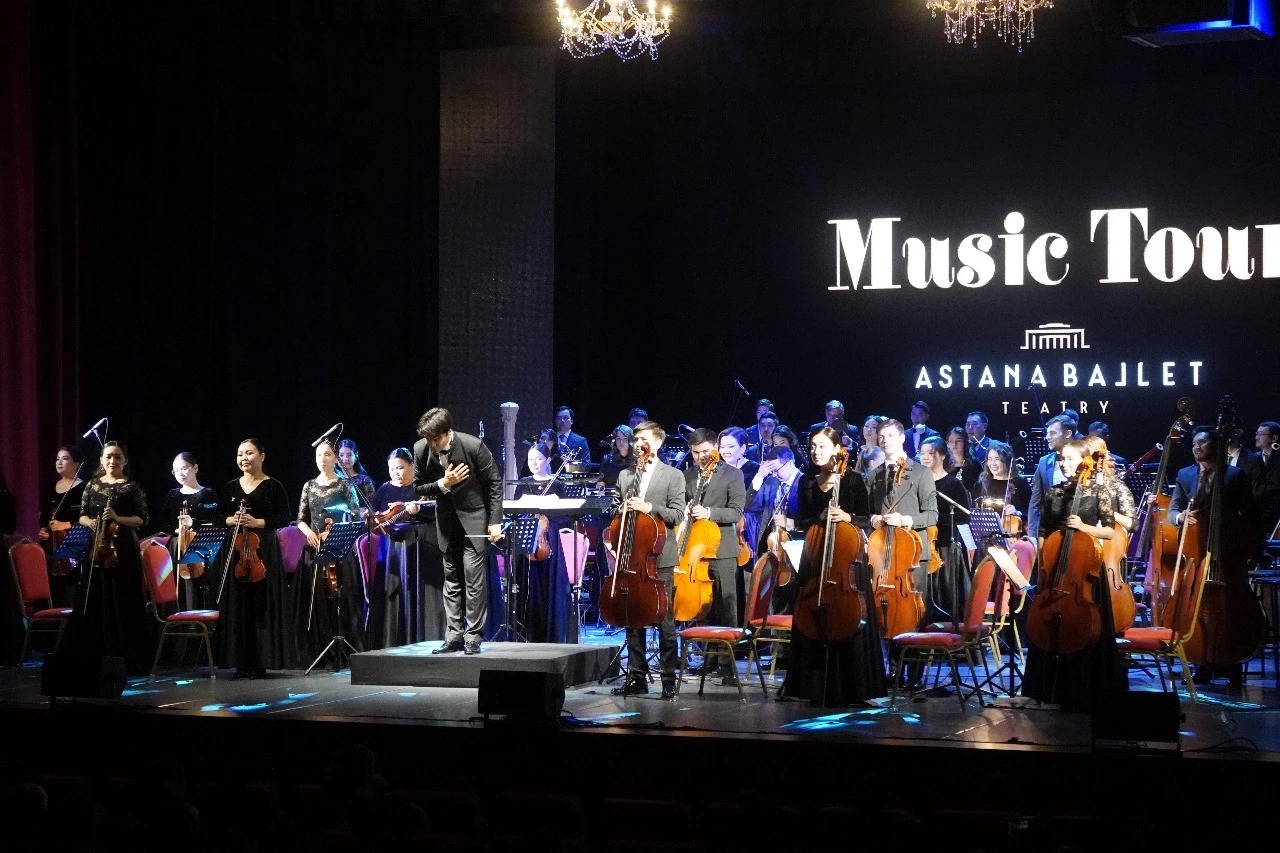 The first day of the tour program featured the evening of chamber music "Barocco". The program included famous works by great composers of this epoch: "Canon" by J. Pachelbel; "Concerto for Oboe and Orchestra" by A. Marcello; "Suite for String Orchestra No. 3: "Aria" by J.S. Bach; "Suite No. 2: "Minuet & Badinerie" by J.S. Bach; magnificent "Concerto for 2 Cellos" by A. Vivaldi; "Concerto grosso" by A. Vivaldi. The orchestra's performers demonstrated high performance technique and creative individuality, as if recreating the atmosphere of the Barocco era.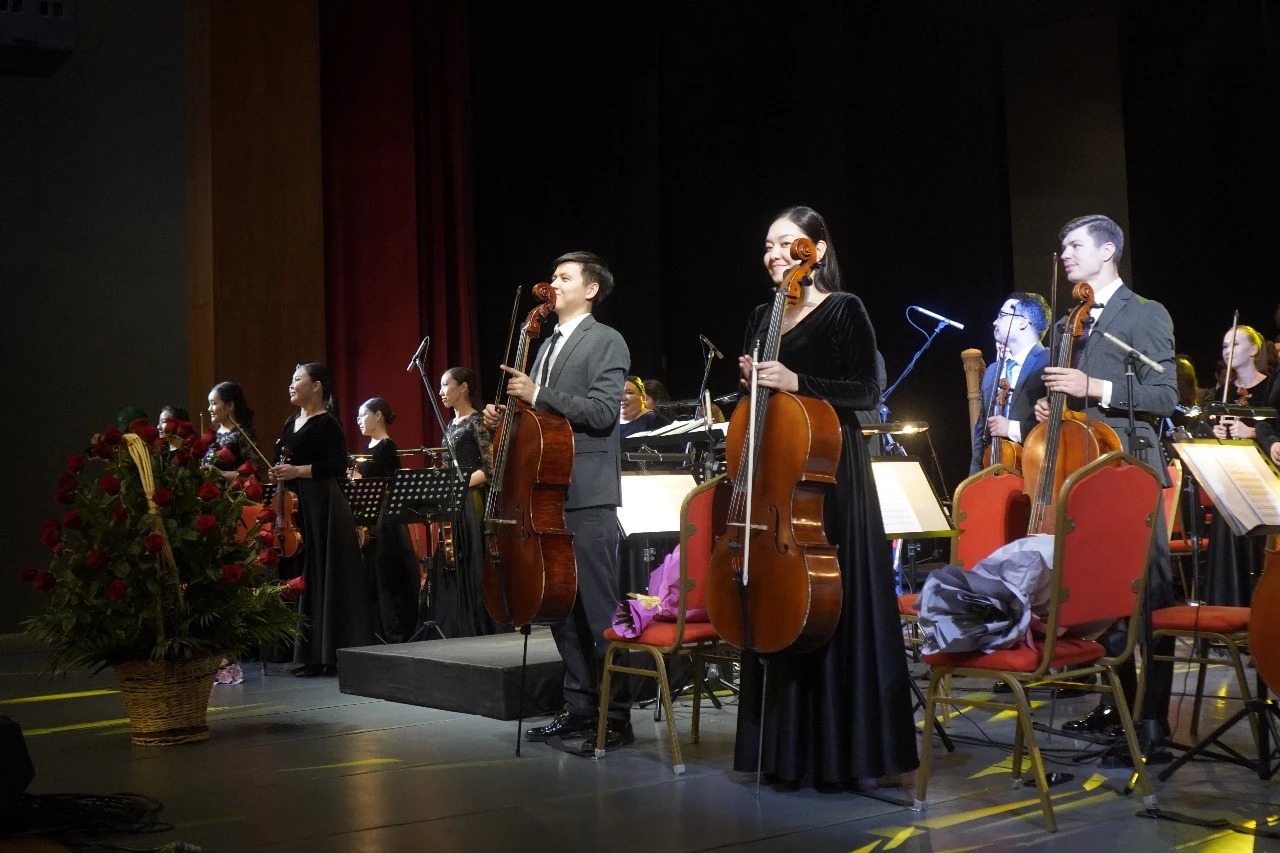 "We are delighted with the warm welcome given to us by the amazing audience of Ust-Kamenogorsk, the listeners incredibly energized us during two unforgettable days of the tour. Our main goal is to inspire and touch the souls of the audience, and we are glad to see that our music has achieved its purpose. The response of the spectators and their enthusiastic reactions after each piece were a reward for our work and efforts,­­" said conductor Elmar Buribayev.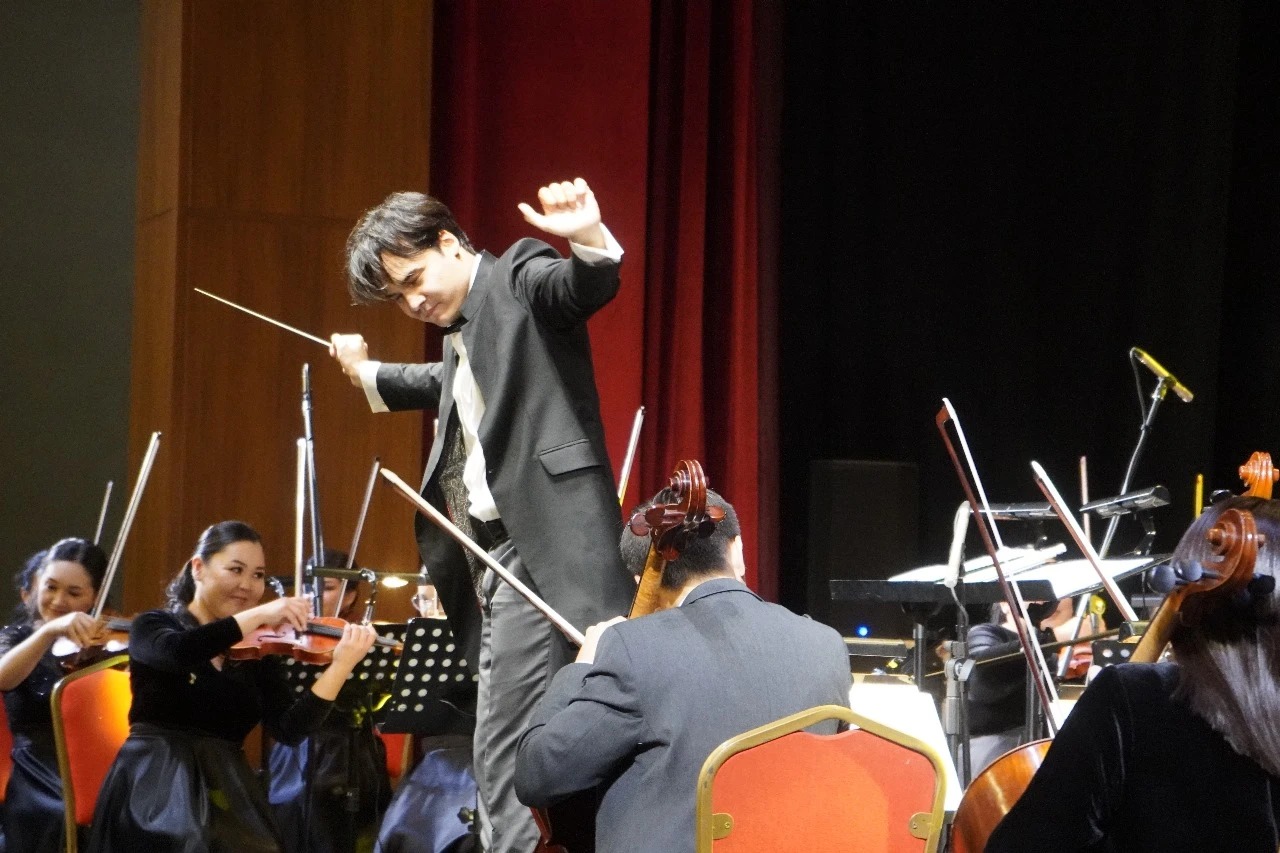 The tour ended with a concert of the symphony orchestra "Music Tour" under the baton of conductor Elmar Buribayev. The audience enjoyed the brilliant works presented in the program: "Asia Dauysy" by A. Bestybaev; overture to the opera "The Maid of Pskov" by N. Rimsky-Korsakov; "Adagio" from the ballet "The Legend of Love" by A. Melikov; "Hopak" from the "Sorochinsky Fair" opera by M. Mussorgsky; "Dance of the Comedians" from the "The Bartered Bride" opera by B. Smetana; Intermezzo from the "Rural Honor" opera by P. Mascagni; "Romanian Rhapsody" by G. Enescu; Prelude to Act III from the "Lohengrin" opera by R. Wagner; "Clair de Lune" (Moonlight) by C. Debussy; dances from the "Abai" opera by A. Zhubanov and L. Khamidi.
The tour took place under the support of the Ministry of Culture and Information of the Republic of Kazakhstan.