In the capital of Netherlands, the International Foundation for Turkic Culture and Heritage, the Ambassadors of Kazakhstan, Azerbaijan and Türkiye in the Kingdom of the Netherlands, and Head of Yunus Emre Institute jointly organized an international exhibition "Tamga and ancient Turkic scripts, Petroglyphs", DKNews.kz reports.
The event was attended by President of TCHF Gunay Efendiyeva, Ambassador of Kazakhstan to the Netherlands Askar Zhumagaliyev, Ambassador of Azerbaijan Rahman Mustafayev, Ambassador of Türkiye Selcuk Unal, Head of Yunus Emre Institute's Amsterdam branch Adil Akaltun, as well as local diaspora, activists of Turkic countries, diplomats, local art lovers, experts and media representatives.
Speaking at the opening of the ceremony, G. Efendiyeva noted the role of cultural ties in Turkic revival and thanked the parties for hospitality and cordiality. Ambassador of Azerbaijan R. Mustafayev emphasized that common history and language bring our peoples together and called for more frequent holding of such events in the future. Highlighting the importance of preserving and popularizing the common heritage of the Turkic world, Ambassador of Türkiye S. Unal called for joint study of Turkic history and language.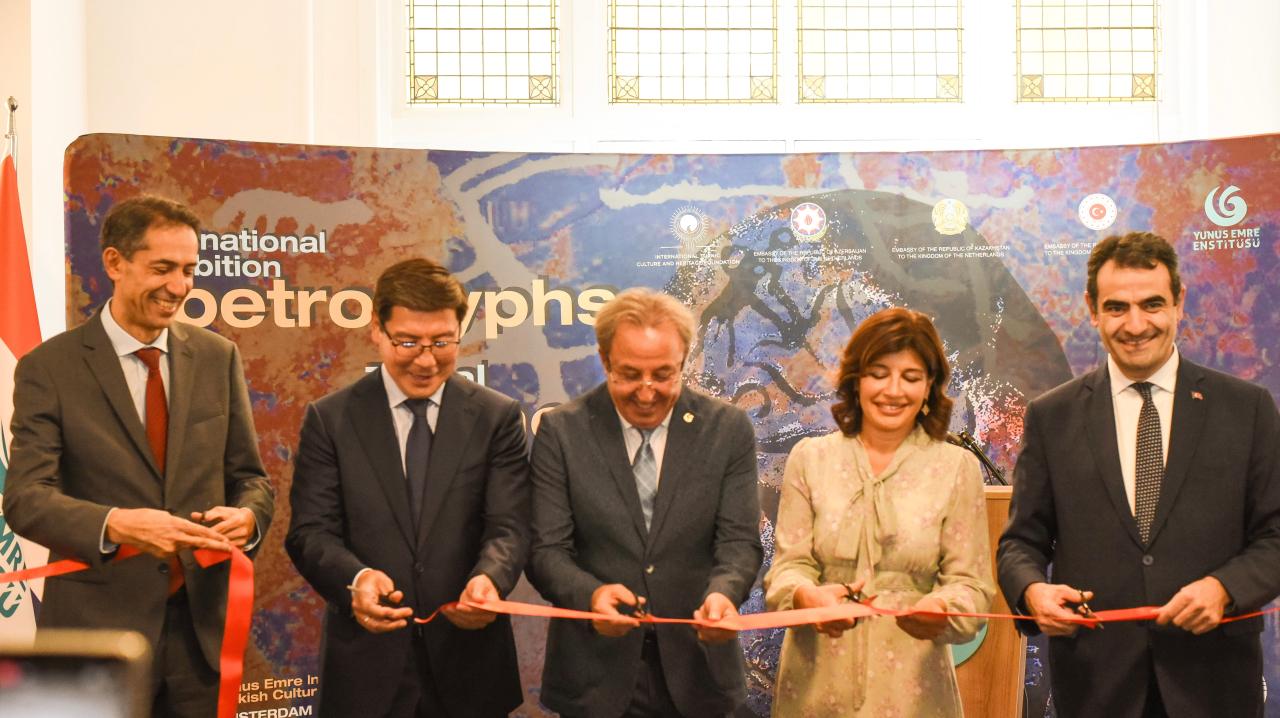 At the meeting, the Ambassador of Kazakhstan A. Zhumagaliyev spoke to the audience about the cooperation, unity and future of the Turkic world, and underlined the importance of such events in strengthening mutual trust and friendship. Focusing his attention on the development of the Turkic world, which takes a special place in the multi-vector policy of Kazakhstan, he informed the audience about the changes taking place in the country. In particular, the Kazakh diplomat focused on the amendments and additions made to the Constitution, as well as the State of the Nation Address by President of Kazakhstan Kassym-Jomart Tokayev on September 1, 2023.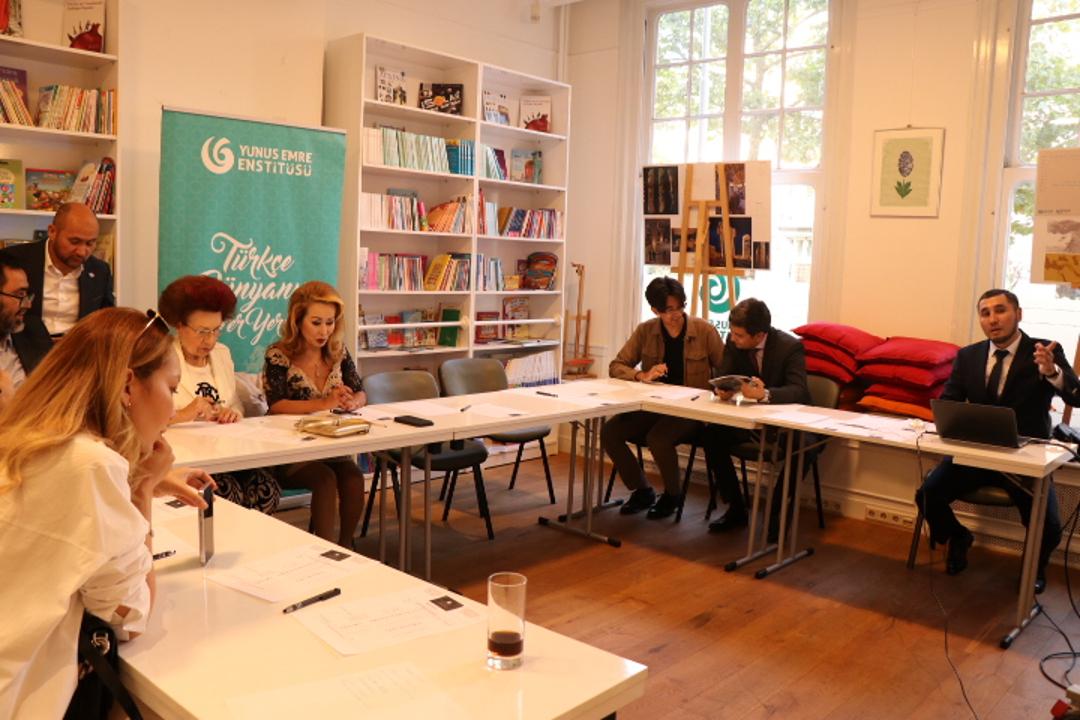 The parties expressed special gratitude to the Yunus Emre Institute and its head A. Akaltun, who provided the venue for this event, and expressed their commitment to ensure the active promotion of information about the culture and traditions of the Turkic world.
As a continuation of the cultural program, a master class on ancient Turkic writing was held for the visitors of the exhibition.