Ambassador of Kazakhstan Viktor Temirbayev held a regular working meeting with Chairman of the Bulgarian Chamber of Commerce and Industry (BCCI) Tsvetan Simeonov, DKNews.kz reports.
During the conversation, the Kazakh diplomat familiarized in detail with the economic component of the President Kassym-Jomart Tokayev's State-of-the-Nation Address "Economic course of a Just Kazakhstan", in particular, with the tasks of accelerated development of the manufacturing sector and the mining sector.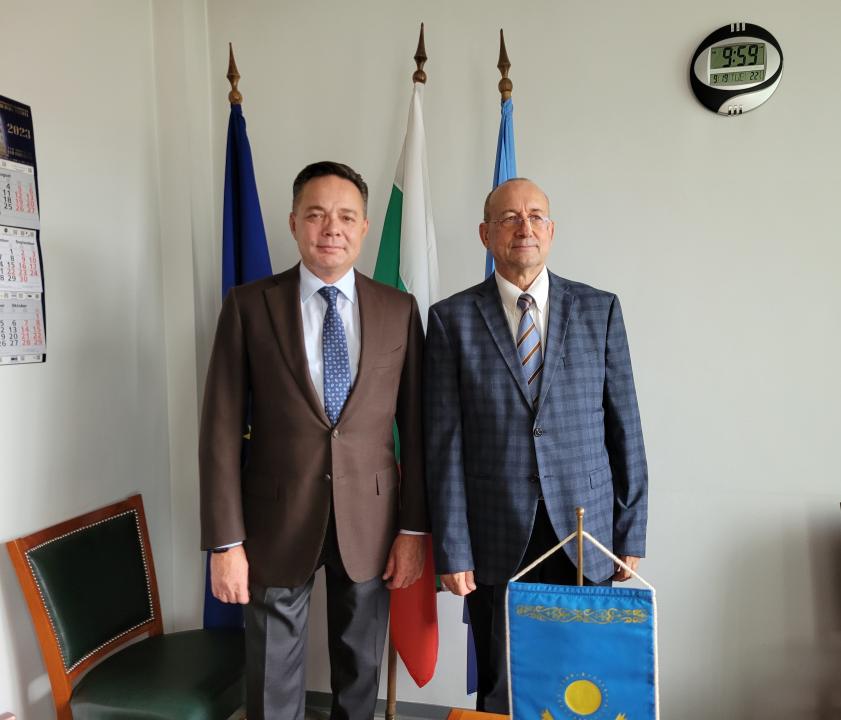 In addition, Viktor Temirbayev focused on the increasing role of the Trans-Caspian International Transport Route connecting Asia and Europe. According to him, the President of Kazakhstan pays special attention to strengthening the transport and logistics potential of Kazakhstan and positioning as a key transit hub in Eurasia.
In turn, Simeonov highly appreciated the measures taken by the leadership of Kazakhstan to create favorable conditions for foreign investors, reaffirming his readiness to widely inform active representatives of Bulgarian business about the business climate of Kazakhstan and new opportunities for cooperation, in particular, within the framework of projects in the field of critical raw materials. According to him, the successful implementation of the economic objectives of the President Tokayev's State-of-the-Nation Address will allow our country to enter the vanguard of the most developed and prosperous countries in the world.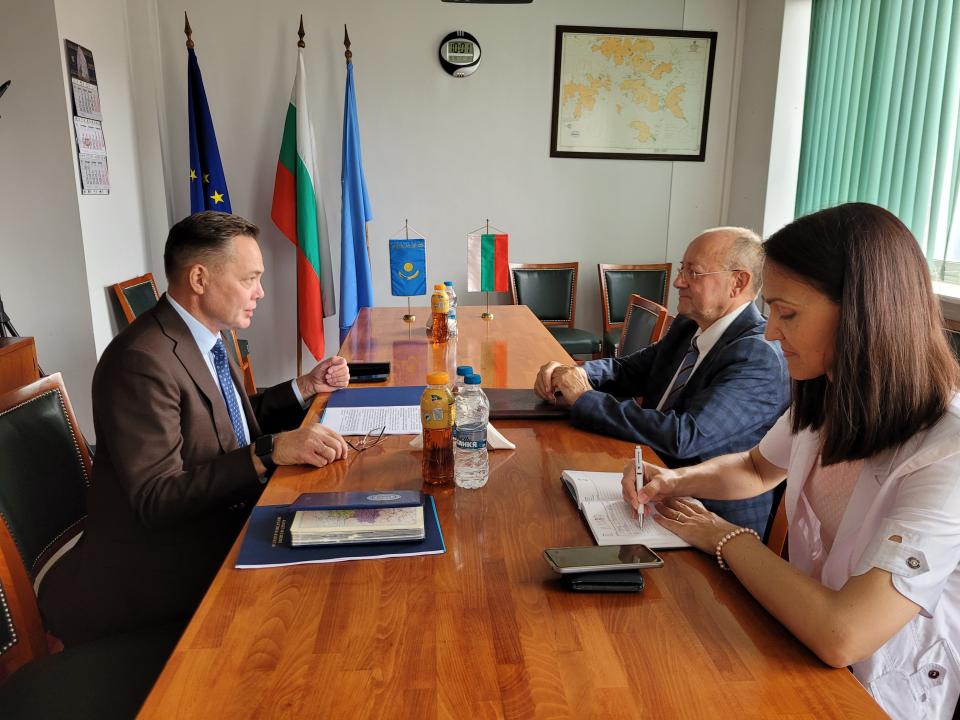 In conclusion, the parties agreed to maintain working contacts on all issues identified during the meeting.
The BCCI was founded in 1895 and unites over 52,000 Bulgarian companies, more than 100 associations and all 28 regional chambers of commerce and industry.