The Consul General of Kazakhstan in Dubai and the Northern Emirates, Rauan Zhumabek, was invited as the guest of honor to the meeting of the Dubai branch of the international association of Rotary Clubs, DKNews.kz reports.
The Kazakh diplomat presented to the members of the Club an extensive overview of the key political and socio-economic transformations in Kazakhstan. He emphasized the significance of these changes for business activities and attracting investments to the country.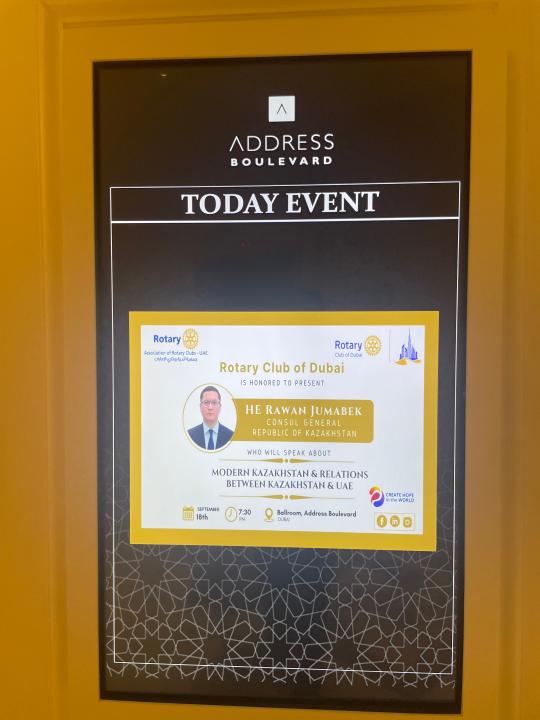 The prestigious platform of the Club was also used to highlight the key points of President Kasym-Jomart Tokayev's State-of-the-Nation Address, entitled "Economic Course of a Just Kazakhstan".
In his presentation, the Consul General covered current cooperation between Kazakhstan and the United Arab Emirates. Key areas of interaction were identified, including agriculture, mining and rare-earth industries, transportation and logistics, financial and digital technologies.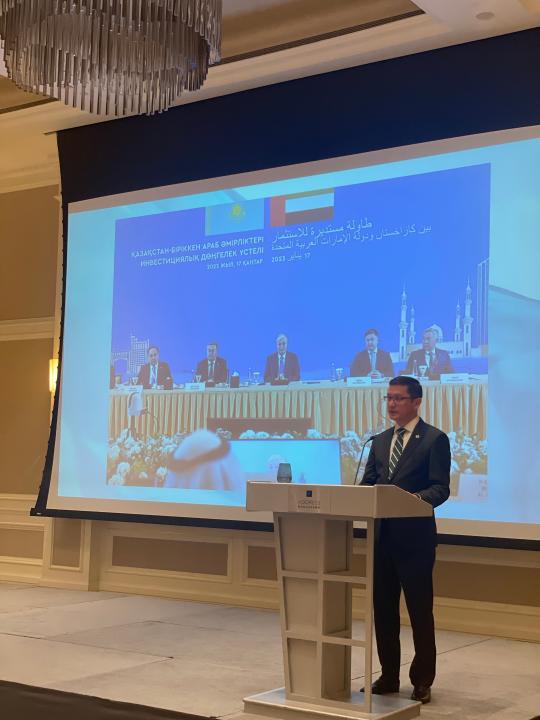 During the diplomat's speech tourism was mentioned as an important and one of the significant sectors for the country's development. He presented Kazakhstan's potential as a tourist destination, showcasing its rich natural beauty, cultural heritage, and modern infrastructure projects that make the country attractive to foreign tourists. Special attention was given to measures taken towards visa liberalization.
In the concluding part of his speech, Rauan Zhumabek underscored the readiness of the Government of Kazakhstan to provide comprehensive support for conducting business in our country.
Rotary Club Dubai is part of the global Rotary International network, founded in 1905 in the United States by lawyer Paul Harris. There are more than 46,000 clubs worldwide with over 1.4 million members. Members of Rotary Club Dubai include leaders of major international and Emirati companies, respected lawyers and advocates, and well-known influencers.