Deputy Foreign Minister Yerlan Alimbayev received copies of credentials of newly appointed envoys of European countries to Kazakhstan – Ambassador of Belgium Henri Vantieghem, Ambassador of Italy Marco Alberti, Ambassador of Romania Madalina Lupu and the Head of the EU Delegation to Kazakhstan Kestutis Jankauskas, Delovoy Kazakhstan reports.
In the context of discussing issues of further development of Kazakh-Belgian relations, Alimbayev and Vantieghem discussed in detail the schedule of joint events for 2021, including the meeting of Speakers of Parliaments of the two countries at the site of the 5th World Conference of speakers of parliaments in Vienna (Austria), as well as the visit of an economic mission to Kazakhstan headed by the regional agencies of Belgium «AWEX» and «FIT».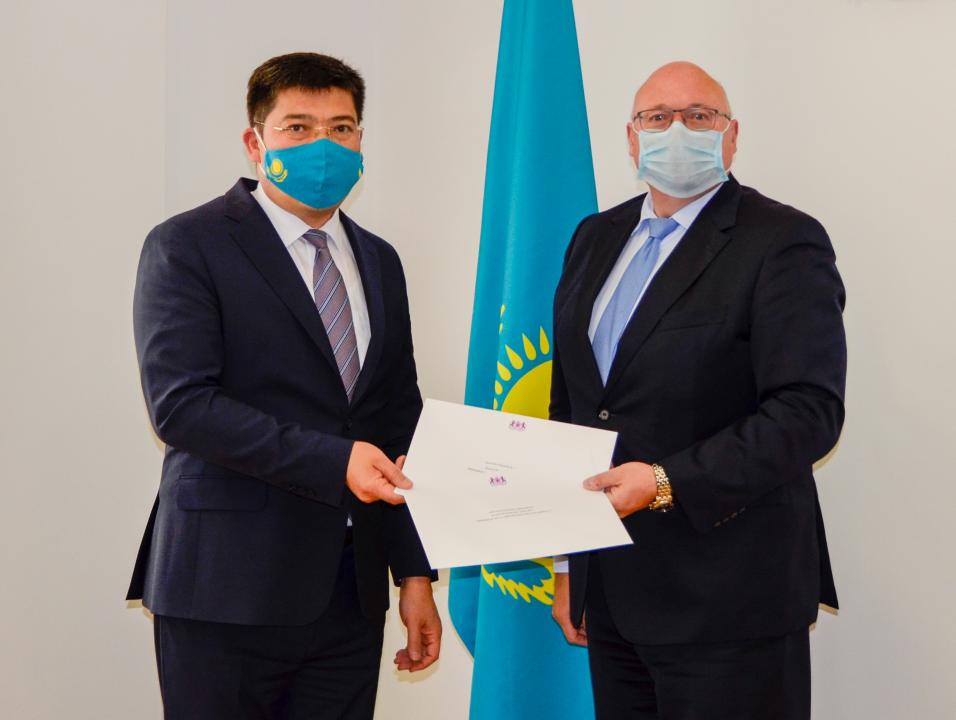 The parties noted the importance of launching the activities of the «Benelux» Chamber of Commerce in Kazakhstan, which will become an additional incentive for other Belgian investors and companies to come to Kazakhstan.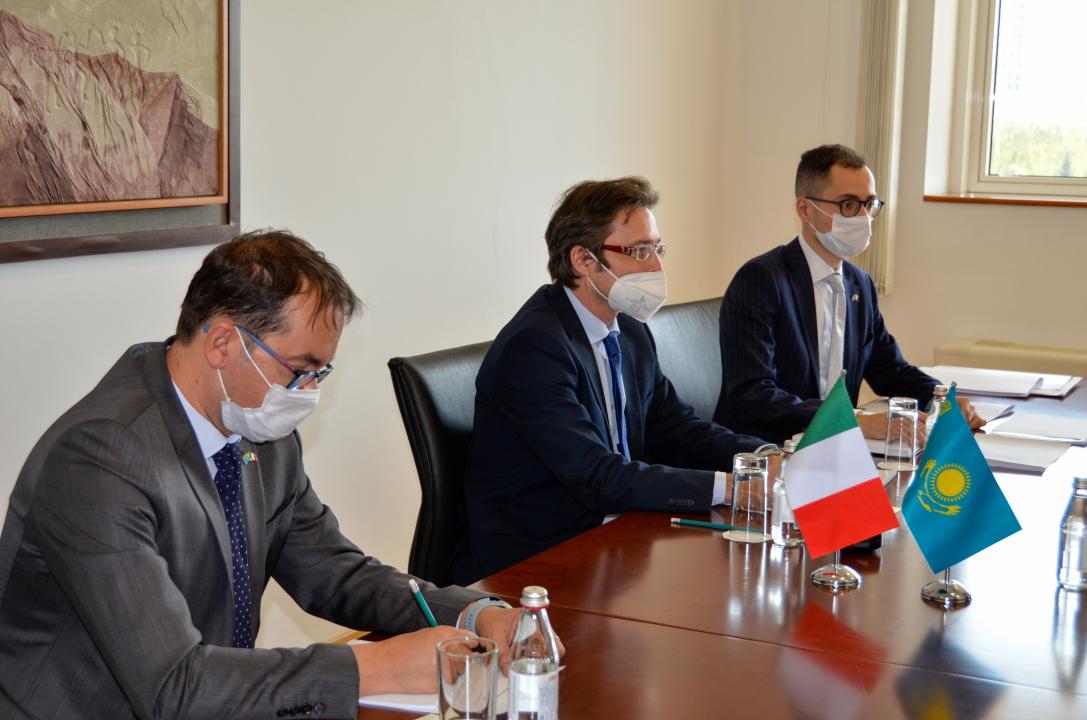 During the negotiations with the Head of the EU Delegation, the parties discussed topical issues of the international and regional agenda, as well as identified priority areas of interaction for the near, medium and long term cooperation.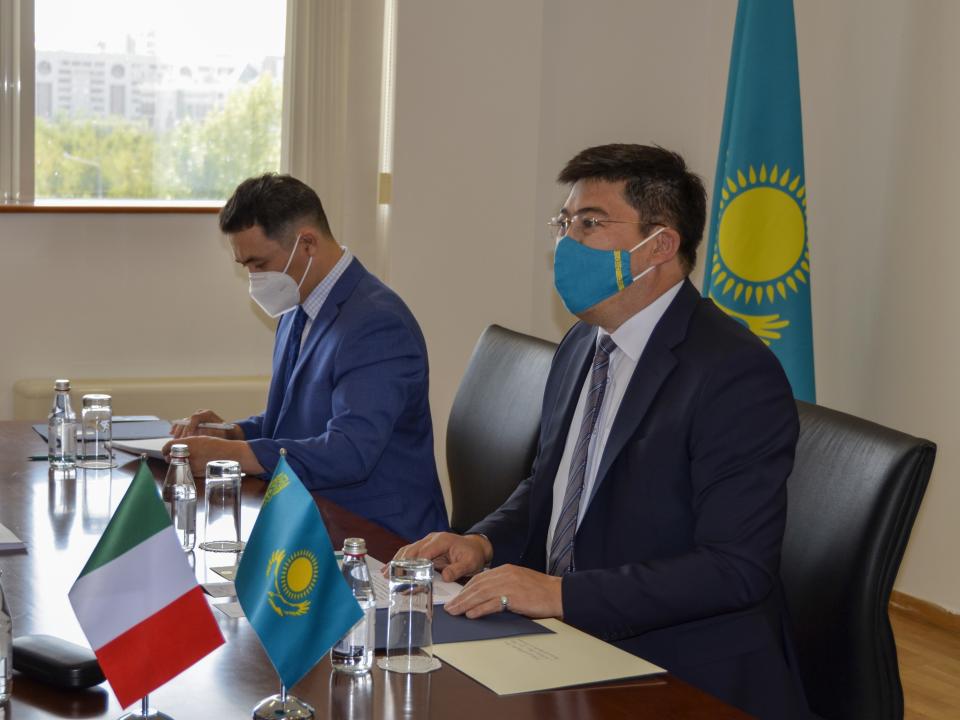 Particular attention was paid to the upcoming "Central Asia - European Union" Civil Forum, to be held in a hybrid format in Almaty on October 5-6, as well as organization of visits on the highest level.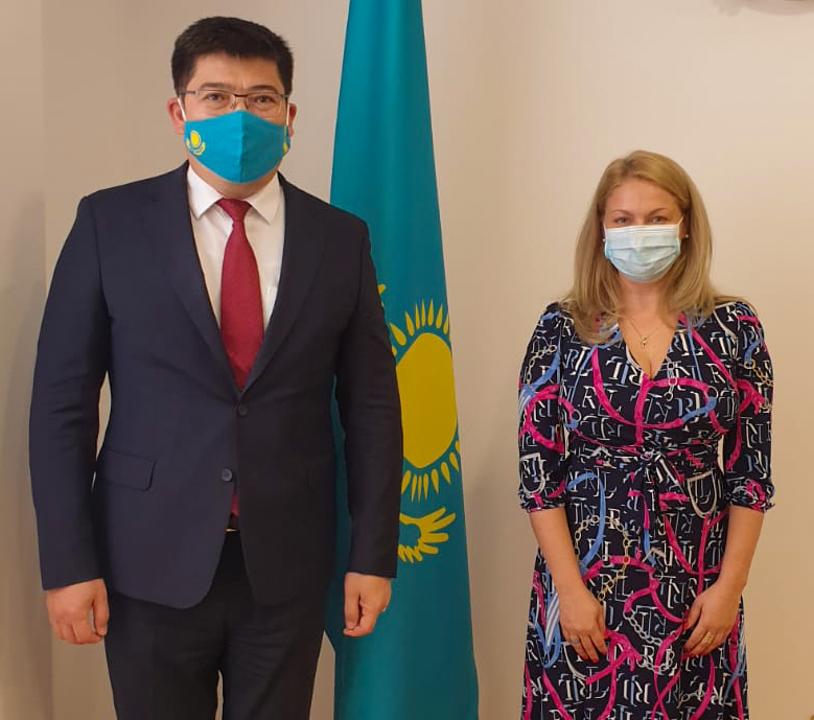 Within the framework of practical interaction, the parties discussed the implementation of the Enhanced Partnership and Cooperation Agreement between the Republic of Kazakhstan and the European Union.
During the meeting with Ambassador Alberti, Deputy Minister Alimbayev noted that friendly relations and constructive dialogue have been established between the two countries. They also discussed plans to arrange mutual visits of the heads of foreign ministries.
Particular attention was paid to the work of Intergovernmental Kazakhstan-Italian Working Group on Industrial and Economic Cooperation and Exchange as a good tool to develop Government-to-Government contacts and discuss prospects of economic and investment cooperation between the countries.
During the meeting, Alimbayev congratulated Ambassador Lupu on her appointment and expressed confidence that her activities will contribute the further development of relations between Kazakhstan and Romania.
The sides noted that friendly relations and constructive dialogue have been established between the two countries. Trade, economic, cultural and humanitarian cooperation is consistently developing.
Deputy Minister Alimbayev wished all the diplomats successful and productive work during their tenure in Kazakhstan as the Heads of their respective Embassies.