How to strengthen cooperation between pedagogical universities, colleges and schools? What should be the model of a future teacher? What are the mechanisms for increasing communication between employers and students? In order to find answers to these and other questions, there was held a festival of pedagogical ideas that was completed today, reports Delovoy Kazakhstan.
For 5 days, teachers of educational organizations and teachers of higher educational institutions of the country exchanged their experiences and opinions.
More than 500 teachers took part during in the festival in order to implement the principle of lifelong learning.
Within the framework of the event "Cluster Education – implementation and prospects", organized for the first time on the initiative of the Kazakh national women's teacher training university, The University's leading scientists and other school teachers conducted about 40 workshops and open lessons.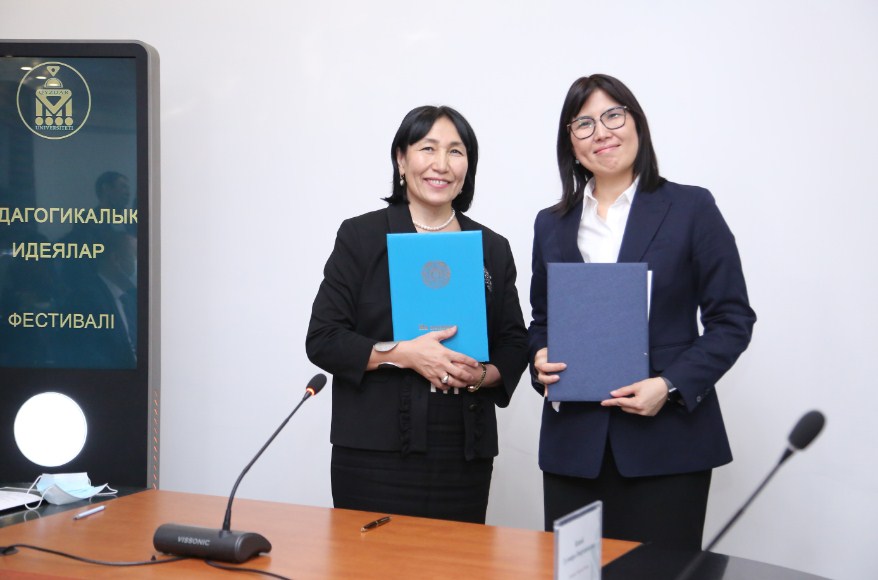 In addition, Director of the international project "Share", chief education analyst of the "Nursultan Nazarbayev Foundation" Nazipa Ayubayeva, academic director of educational and innovative boarding schools "Ustaz Professional Learning Centre" Nurlan Imangaliyev, head of the "Learn" project Diana Tsoy, President of the Association of National Investors in the field of education "Biliminvest" Kulyanda Batyrbekova held informative meetings and contributed their own experience.
At the closing ceremony of the festival, the Chair of the Board-Rector of the University Gulmira Qanay thanked the participants of the event on behalf of the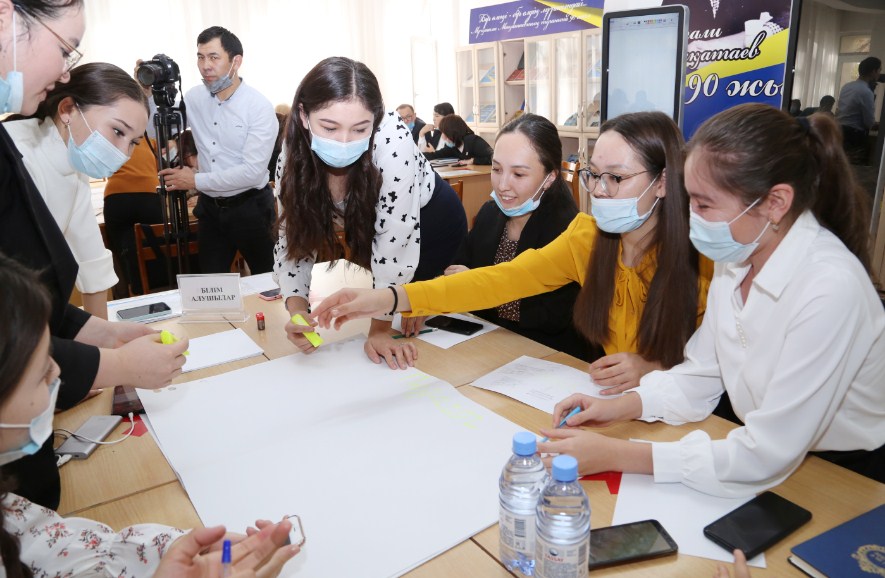 University staff, and awarded thank-you notes to a group of active teachers and employers.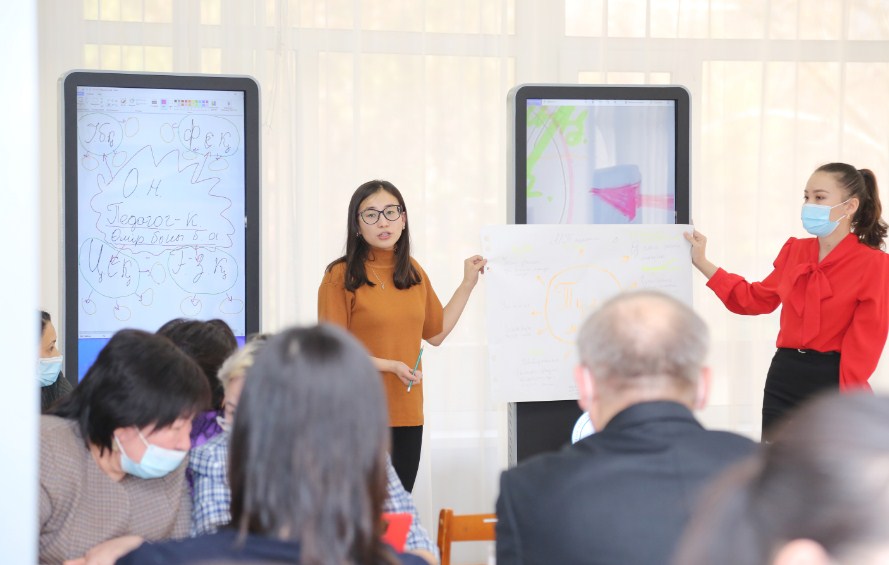 In the second part of the ceremony, there was held a concert program prepared by art collectives and talented students of the University.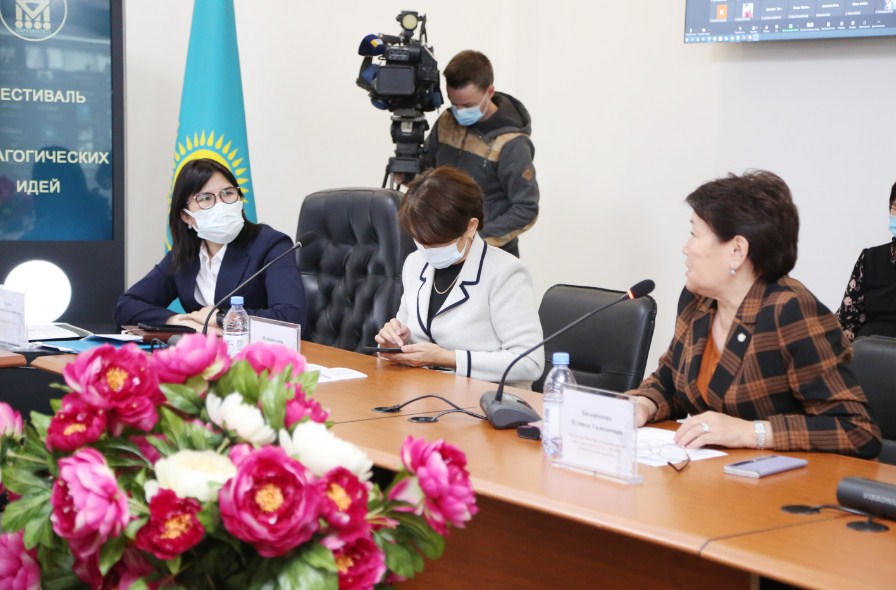 It is important to note that the Kazakh national women's teacher training university has signed a memorandum of mutual cooperation with a number of private educational organizations.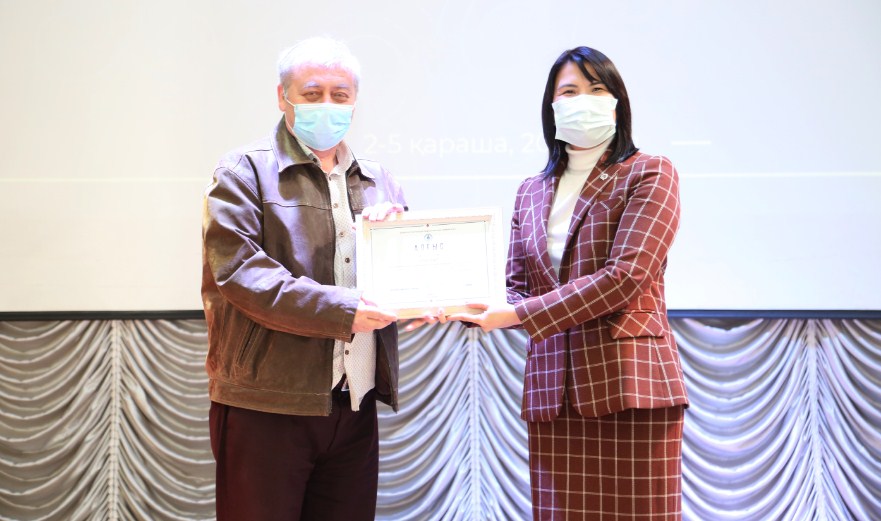 Among the contractual organizations are the National Association of Investors in the field of education "Biliminvest", the Republican Association of Private Educational Organizations, Kindergarten № 113.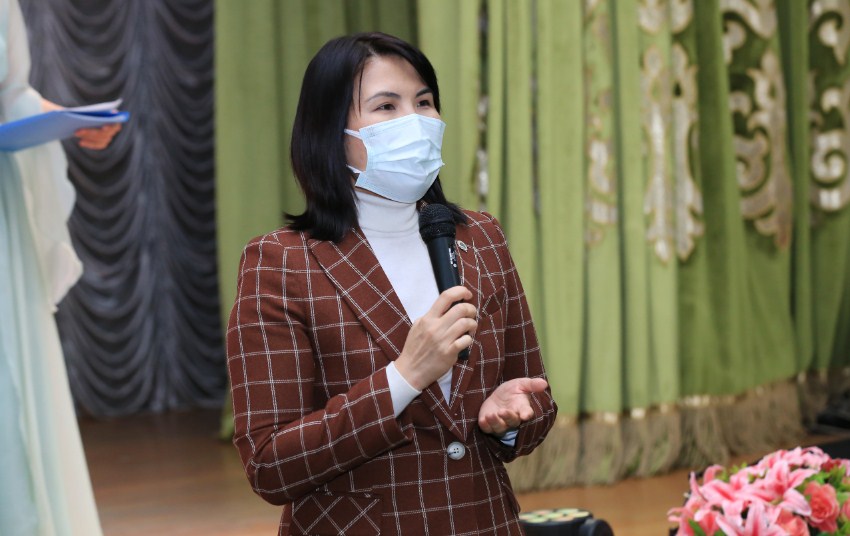 In accordance with the memorandum, students and graduates of the University will be able to complete an internship and improve their professional level in the above-mentioned organizations in the future.
– The teacher's work is important for solving the tasks set before the modern educational system. In this regard, it is very significant to study and disseminate the innovative experience of teachers of pedagogical universities. During the festival, special attention is paid to strengthening the interaction between educational institutions, colleges and schools preparing teachers. This will give a renewed impetus to raising the status of a teacher in the society, – said Zhandar Assan, Director of the Department of marketing and communication of the Kazakh national women's teacher training university.