The 10th meeting of the joint intergovernmental commission on trade, economic, scientific, technical and cultural cooperation between Kazakhstan and Pakistan was held today under the co-chairmanship of Vice Minister of Trade and Integration of Kazakhstan Kairat Torebayev and Deputy Minister for Economic Relations of the Islamic Republic of Pakistan Zubair Askhar Qureshi.
The parties discussed the state and prospects of development of cooperation in the field of trade, industry, investment, agriculture, energy, tourism and also considered the possibilities of improving access to the market of goods and services of both countries.
Speaking with a welcoming speech, Torebayev Kairat said that Pakistan is one of the promising directions of Kazakhstan in foreign trade, as well as an important strategic partner in the Asian space, with which a dialogue has been established and maintained both in a bilateral format and within the framework of common integration associations.
"Mutual trade between our countries demonstrates stable growth. Thus, by the end of 2020, the trade turnover between our countries increased by 68.5% compared to 2019 ($27.1 million) and reached $45.6 million. In just 9 months of this year, the volume of bilateral trade between Kazakhstan and Pakistan amounted to 39.4% compared to the same period last year ($34.5 million) and amounted to $48.2 million. At the same time, exports increased by 85.9% and amounted to $26.6 million, while imports increased by 6.6% and amounted to $21.6 million," Kairat Torebayev
At the same time, the Kazakh side notes that in order to increase mutual trade, there is a need to diversify and expand the range of goods supplied by Kazakhstan to Pakistan.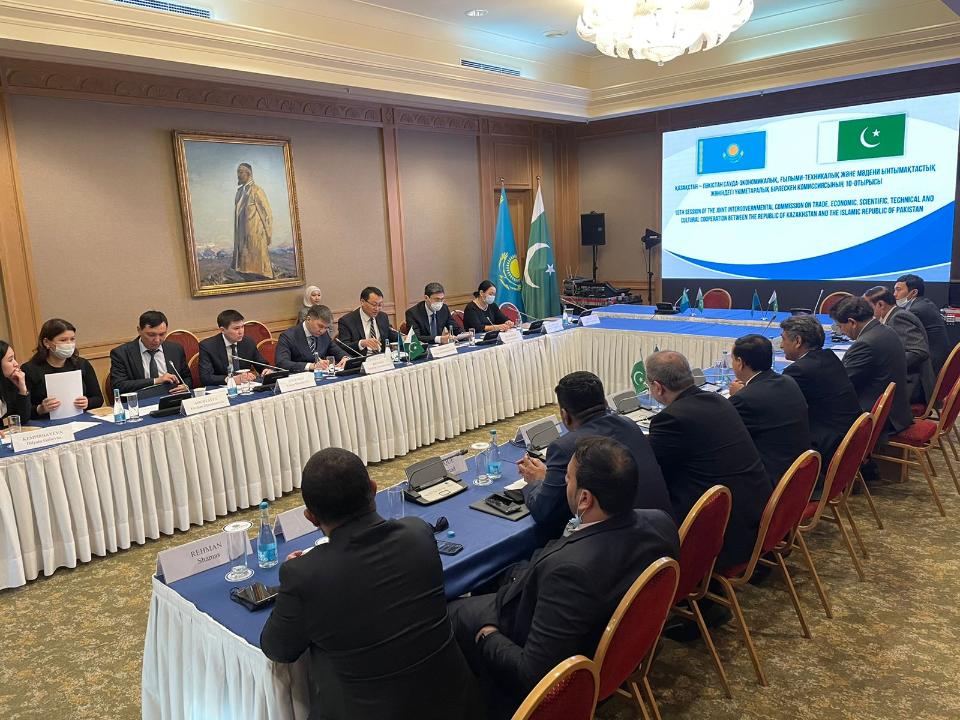 Also, the Ministry of Trade of Kazakhstan has developed a list of 110 potential goods worth $487.2 million, which are in demand in the market of Pakistan.
The sides noted the important role played by the Kazakh-Pakistani Intergovernmental Commission and stressed the priority of further deepening and diversification of bilateral trade and economic relations between the two countries.
At the initiative of the Kazakh side, work in the field of tourism was intensified and priorities for further development of tourism between the two countries were determined.
As for cooperation in the field of agriculture, the parties reached an agreement to conclude a Memorandum of Understanding on cooperation in the field of agriculture between the relevant ministries.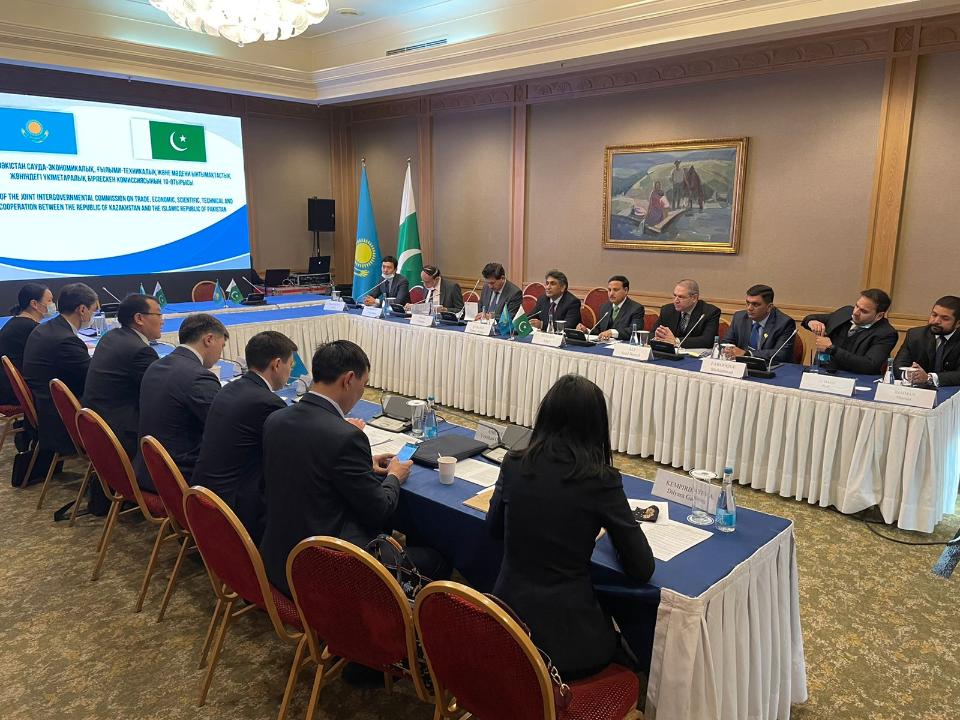 In addition, the co-chairs of the commission also exchanged specific initiatives to increase the volume of investments. Thus, Kairat Torebayev proposed to his Pakistani colleagues to promote investment in joint projects on the Kazakh territory of the International Center for Cross-Border Cooperation "Khorgos", which will facilitate access for Pakistani businesses to the consumer markets of the Eurasian Economic Union.
In this regard, the Kazakh-Pakistani Business Forum between investors and business circles of both sides interested in promoting investment and trade will be held within the framework of the intergovernmental commission on November 24-25 this year.