A round table was held at the Embassy of Kazakhstan in South Korea in the videoconferencing mode with the participation of representatives of local socio-political and business circles, the expert community, the media, dedicated to the discussion of the draft amendments and additions to the Constitution of the Republic of Kazakhstan, which was made to the upcoming national referendum, Delovoy Kazakhstan reports.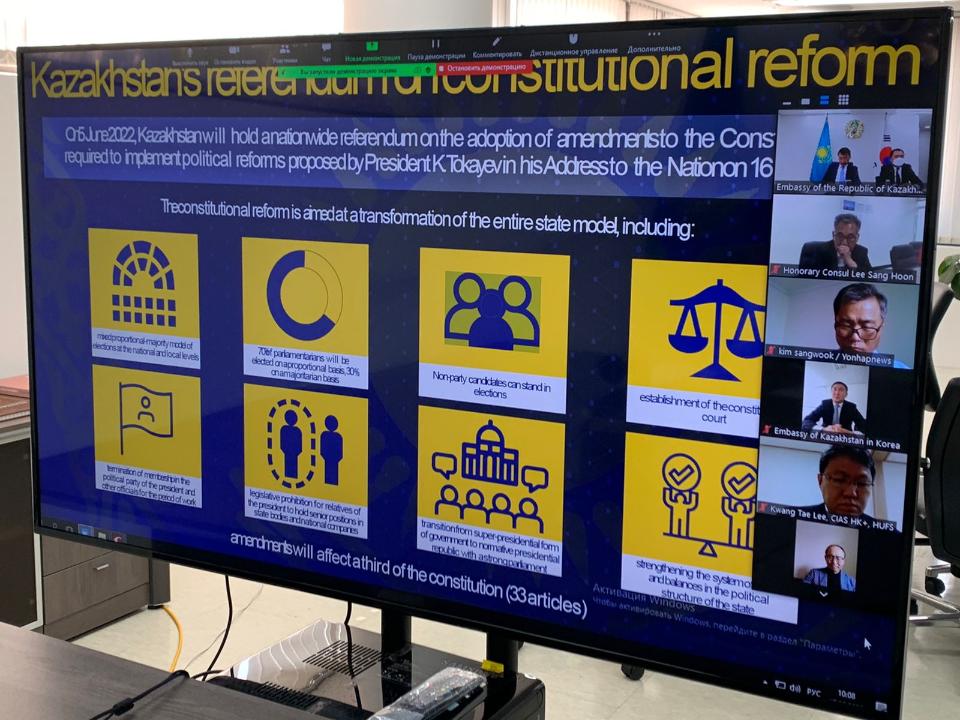 As part of the round table, the Ambassador of Kazakhstan Bakyt Dyussenbayev spoke in detail about all the changes and additions to the Constitution of the country and noted the main directions of political reforms, such as the final transition from the super-presidential model to the presidential republic, the redistribution of a number of powers, strengthening the role and raising the status of the Parliament, increasing the participation of the population in the country's governance, as well as strengthening mechanisms for protecting the rights of citizens.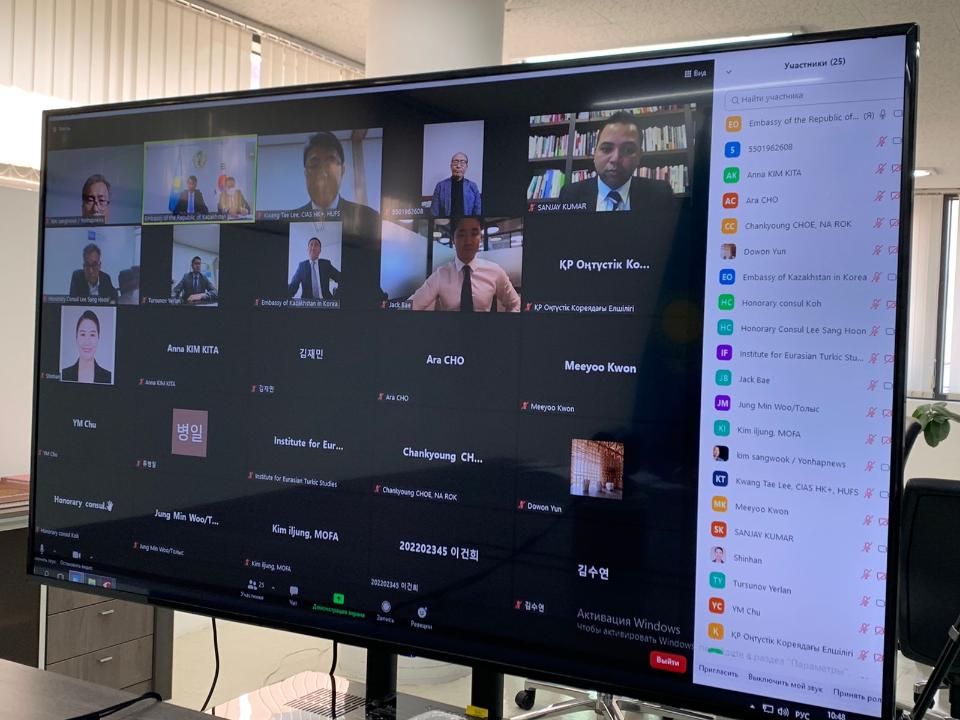 Representatives of the Korean public noted the positive reforms of the President of the Republic of Kazakhstan Kassym-Jomart Tokayev on the democratization of political processes in the country and expressed hope for the successful implementation of all the innovations noted in the Constitution of Kazakhstan. Also, during the event, the positive experience of the Republic of Korea in the democratization of national institutions of power and the willingness of the Korean side to continue to share its experience were noted.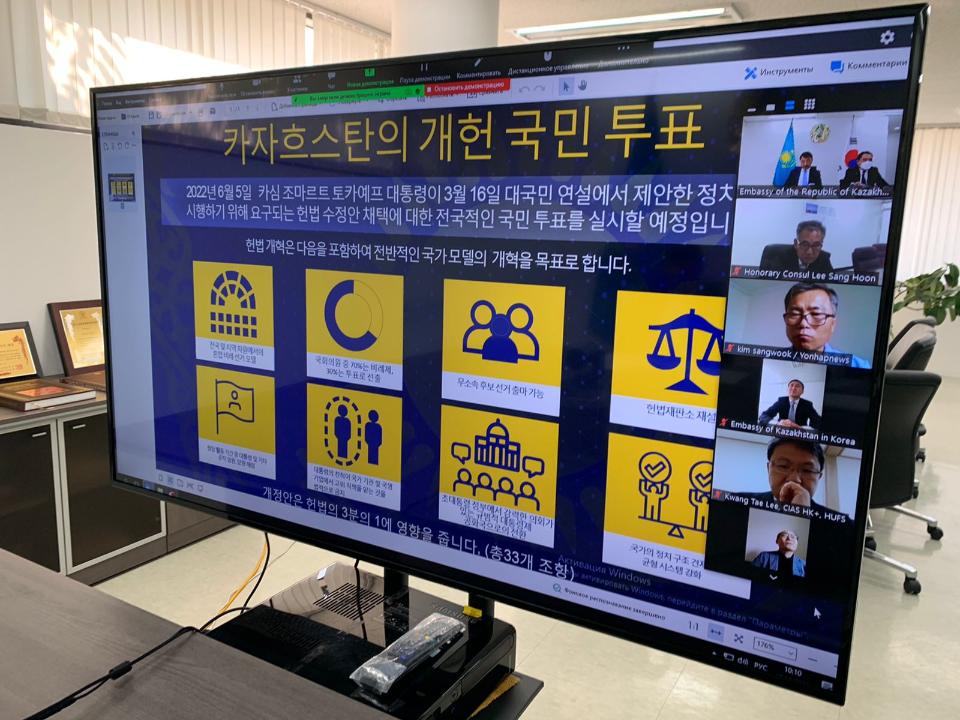 "The Republic of Korea has come a long way in the process of democratization of society and we positively assess all those reforms that were announced by the President of the Republic of Kazakhstan Kassym-Jomart Tokayev. For our part, we are in every possible way ready to share the experience of South Korea in reforming the state system and strengthening the role of civil society institutions and the media," said the President of the Korean Eurasian Society, a professor at Hanshin University Park Sang Nam.
In addition, Professor of the Center for International Area Studies of the Hankuk University of Foreign Studies Lee Kwang Tae emphasized that the reforms of Kazakhstan aimed at pluralizing civil society and facilitating the creation of political parties will certainly contribute to the further development of the country.
In general, South Korean experts positively assessed the reforms of the leadership of Kazakhstan, aimed at building a New Kazakhstan. It was also noted that these reforms are being implemented in the year of the 30th anniversary of the establishment of diplomatic relations between the two countries and will further strengthen bilateral relations.