The Kazakh-Latvian business seminar on topic "Perspective Spheres and New Forms of Economic Cooperation" took place in the capital of Latvia, Delovoy Kazakhstan reports.
The event was organized by the Embassy of Kazakhstan in Latvia with the support of Kazakh Invest company and the Astana International Financial Center.
The business seminar was attended by high-ranking representatives of state bodies and organizations of Latvia, heads of national companies, international seaports, industry unions and associations, trade unions, business circles and experts from leading research centers, as well as the media.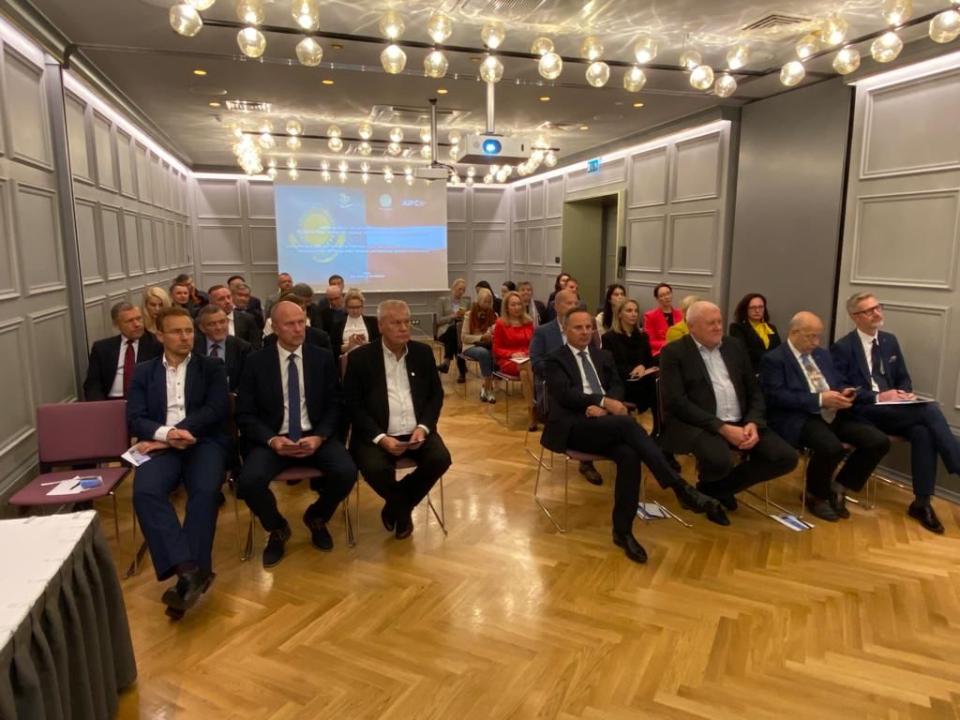 Opening the seminar, the Ambassador of Kazakhstan Timur Primbetov, informed the Latvian partners in detail about the large-scale modernization agenda of the President, Kassym-Jomart Tokayev, focusing the audience's attention on socio-economic transformations in the context of the New Economic Course proposed by the Head of State, aimed at a qualitative and inclusive growth in the welfare of citizens of the entire countries.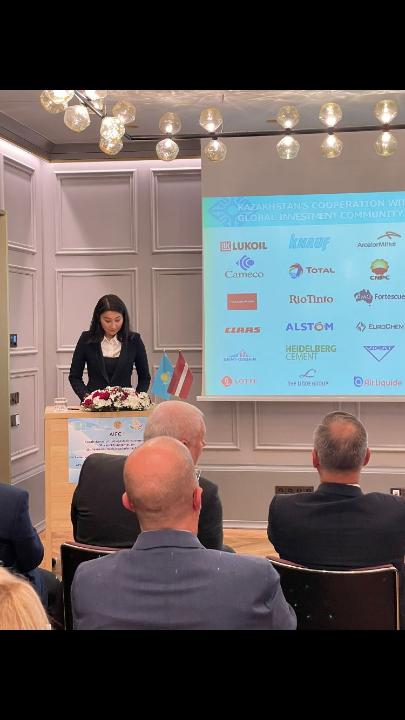 Of practical interest to Latvian businessmen was the information on the comprehensive and systematic approach of the leadership of Kazakhstan to the issues of improving the investment climate and industry support measures, including the transit and transport sector.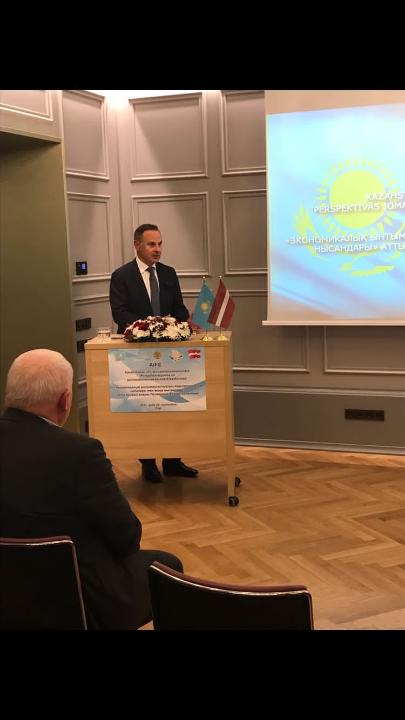 The importance and priority of cooperation between the countries in the transit and transport area was emphasized in his speech by the Deputy State Secretary of the Ministry of Transport of Latvia, head of the Kazakh-Latvian Working Group on Transport Uldis Reimanis. The Latvian official highly appreciated the participation of the Latvian delegation in the 25th Kazakhstan International Exhibition "Transport and Logistics", which was held in Almaty on September 20-22 this year, as well as the holding of the next meeting of the Kazakh-Latvian Working Group on Transport within the framework of the exhibition.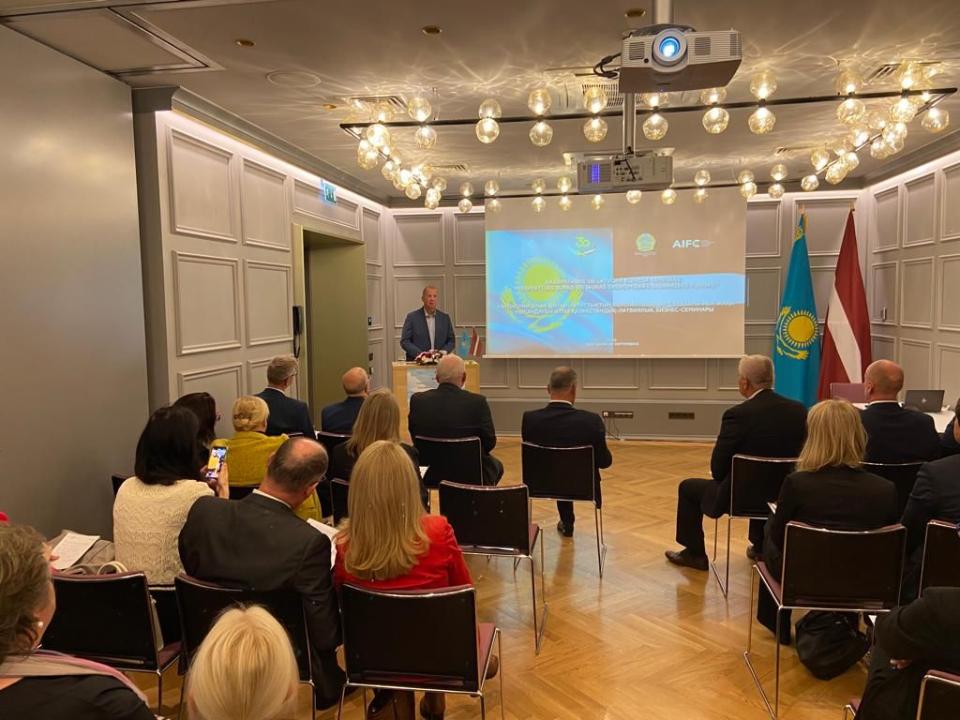 The representative of the Latvian Investment and Development Agency "LIIA" Georgy Voevoda noted the positive dynamics in attracting mutual investments, as well as a significant increase in bilateral trade, which, according to the results of 7 months of this year amounted to $110 million, almost doubling the total for 2021.
In general, during the business seminar, a thorough and substantive exchange of views took place on the further development and strengthening of Kazakh-Latvian relations across the entire spectrum of bilateral economic cooperation. The participants of the event were given promising investment projects and a new list of Kazakhstani export goods.