The Embassy recently held a show in The Hague to promote Kazakh culture and celebrate the upcoming spring holidays. Members of the Ambassadors' Spouses Association in the Netherlands and spouses of heads of international diplomatic organizations were invited to participate in the event, which featured a fashion show by renowned ethnic designer Aigul Zhanserikova, traditional Kazakh cuisine, and a group dance featuring the popular Kazakh dance "Kamazhai", DKNews.kz reports.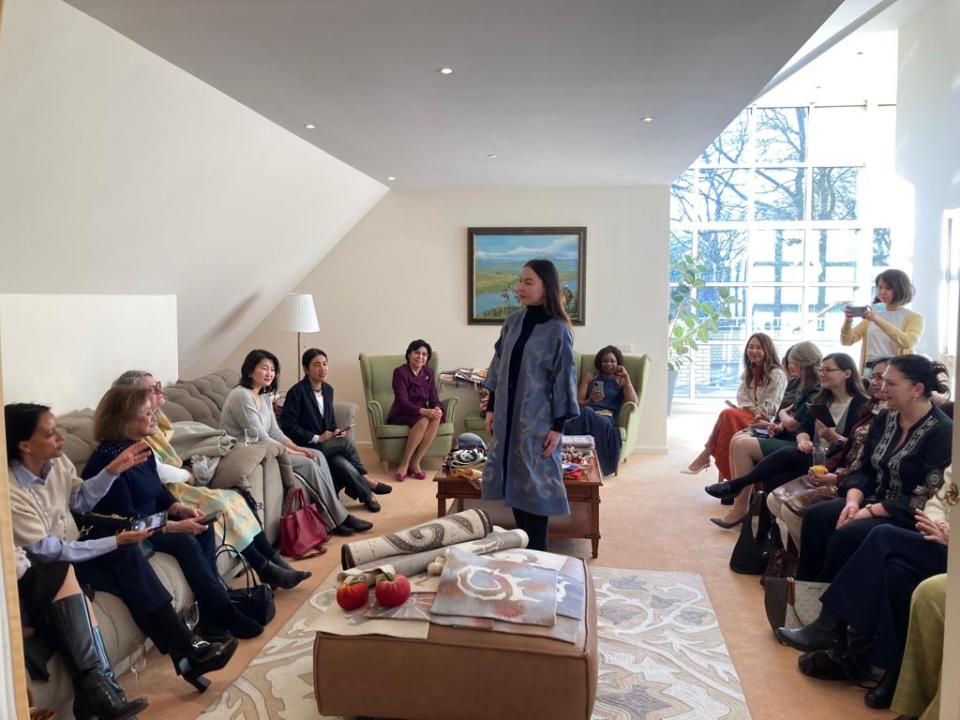 Aigul Zhanserikova showcased modern Kazakh attire, including a range of felt products, wall tapestries, women's chapanes, vests, scarves, and accessories. All items were adorned with national patterns, such as muiz and petroglyphs from prehistoric discoveries, highlighting the unique heritage of Kazakhstan. The designer also discussed the art of working with felt, its natural wool production, and the technique of creating items like tapestries, which have been passed down for hundreds of years. Kazakh students studying in the Netherlands were invited to participate in the presentation, adding an educational element to the event.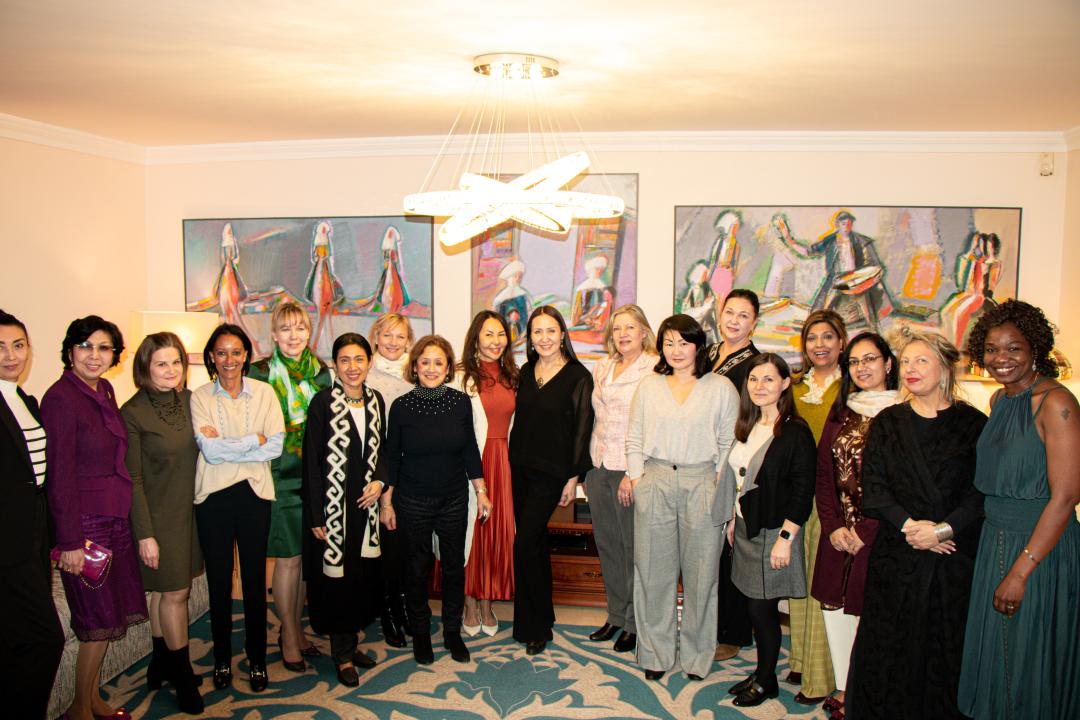 Guests were treated to a variety of traditional Kazakh sweets, including shelpeks, baursaks, balkaymak, jent, irimshik, and kurt, after the fashion show. The event concluded with an introduction to the "Kamazhai" dance, with guests replicating several choreographic movements from Kazakh folk dances. The enthusiastic guests danced a flash mob to a selection of modern and classical Kazakh songs. As a gesture of appreciation, guests were given souvenirs in the form of felt accessories.
The event was successful in promoting Kazakh culture and generating interest among the guests visiting Kazakhstan. Embassy representatives announced their commitment to inviting more masters of folk art from Kazakhstan and holding similar presentations for a wider audience.