On 30 May 2023, the Embassy of Kazakhstan in Latvia participated in a video conference entitled "Latvia-Kazakhstan: new forms and prospects of cooperation", DKNews.kz reports.
The event was organised by the Institute of Economics of the Latvian Academy of Sciences and the Baltic-Kazakhstan Economic Development Association with the support of the embassies of Latvia in Kazakhstan and Kazakhstan in Latvia.
The videoconference was timed to coincide with the Astana International Forum to be held in the capital of Kazakhstan on June 8-9 this year.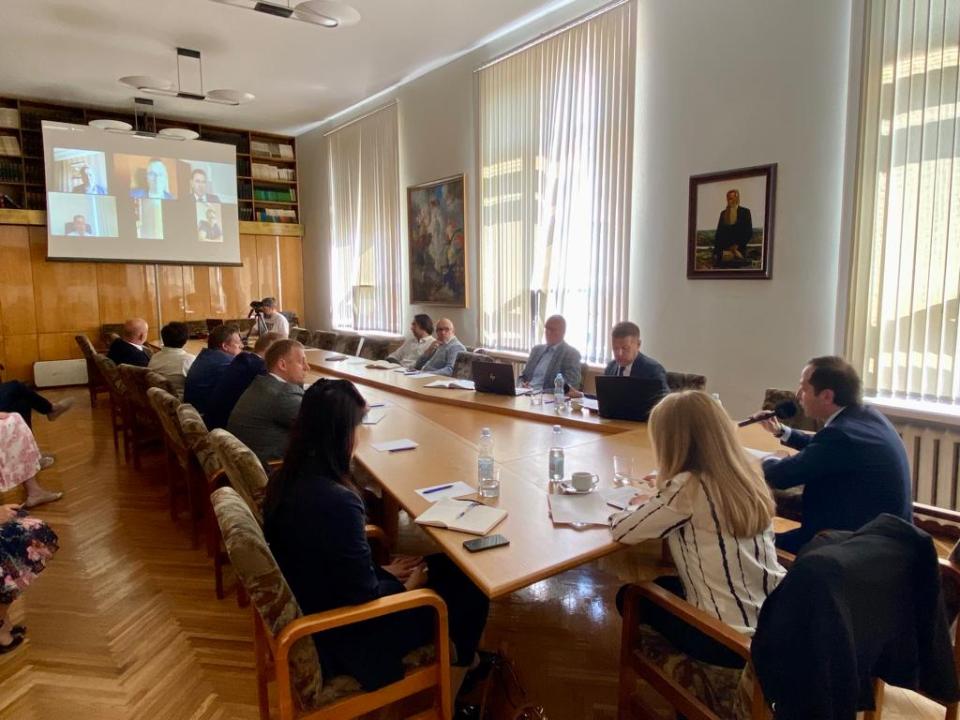 The Latvian participants in the videoconference included business leaders from the real sector (mechanical engineering and robotics, agriculture, food production), as well as representatives of IT companies and start-up projects, pharmaceuticals and medicine. Kazakhstani participants were represented at the management level of Astana International Financial Centre (AIFC), companies in the field of mineral fertilizers, ferroalloys, as well as the Chamber of Entrepreneurs of Turkestan region, the Republican Association "Diplomats of Kazakhstan" and the "Astana" Diplomatic Club.
Nurlan Toimbek, Executive Director of AIFC Authority, made a detailed presentation to his Latvian counterparts on the business opportunities in Kazakhstan, tax preferences and tax benefits, the banking system of Kazakhstan, using the successful activities of "Kaspi Bank" JSC as an example, and the financial, legal, administrative and other instruments that AIFC provides to foreign investors and companies.
At the end of the event, it was agreed that the Latvian side would provide draft proposals from Latvian companies based on the results of the discussion, and also confirmed its participation in the Astana International Forum.