Permanent Representative of the Republic of Kazakhstan to the WTO and International Economic Organizations Zhanar Aitzhan, during a meeting with the Executive Director of the International Trade Center Pamela Coke-Hamilton, reported on the priorities of Kazakhstan in the field of new economic policy, noted in the President Kassym-Jomart Tokayev's State-of-the-Nation Address on September 1, 2023, DKNews.kz reports.
According to the President's Address, when providing financial support, the state will give priority to competitive small and medium-sized enterprises. In this regard, the Permanent Representative of Kazakhstan noted that cooperation with ITC within the framework of the Ready4Trade Central Asia project contributes to the implementation of the tasks set in the President's Address on the development of small and medium-sized businesses.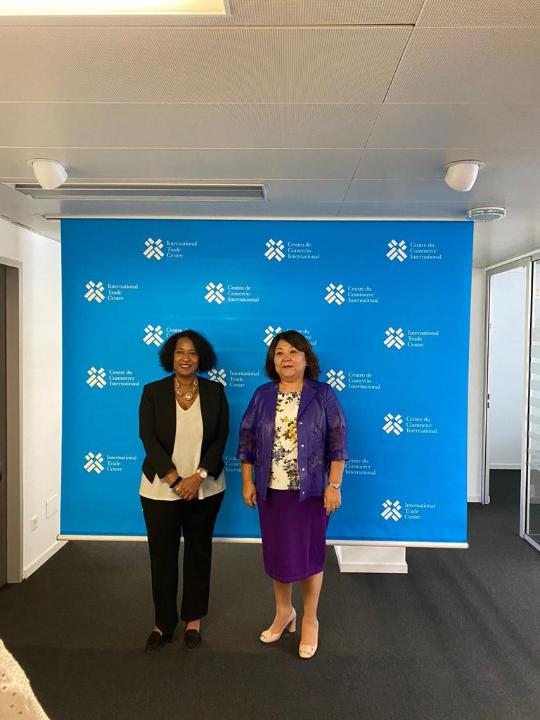 The head of ITC said that as a result of the project to support SMEs in their e-commerce activities, more than 40 Kazakh enterprises made online sales of approximately 500 000 US dollars in 2022, and these numbers continue to grow. These achievements are especially noteworthy for micro-manufacturers who joined the project with limited digital skills and online sales experience.
Coke-Hamilton also noted that ITC, together with QazTrade, successfully launched the Kazakhstan Trade Portal, which provides easy access to information on cross-border trade procedures for more than 40 product groups, and since its launch it has been visited by more than 4,000 users.
The Permanent Representative of the Republic of Kazakhstan also informed that the Head of State in his Address, outlined the key role of the Trans-Caspian route for strengthening the transport and logistics potential of Kazakhstan, and set the task of strengthening the country's position as a transit hub in Eurasia. In response, Executive Director Coke-Hamilton expressed ITC's readiness to provide technical assistance on trade facilitation issues as part of the development of the Middle Corridor transport route.
In conclusion of the meeting, Permanent Representative Aitzhan thanked ITC experts for developing recommendations for improving national legislation in the field of electronic commerce, which were presented to the Ministry of Trade and Integration of the Republic of Kazakhstan within the framework of the Ready4Trade Central Asia project.