The Department of Recreational Geography and Tourism of the Faculty of Geography and Nature Management of Al-Farabi KazNU held a weekend hike in the Kok Zhailau tract for university students, DKNews.kz reports.
The hike was organized by teachers Alexander Artemyev, Azamat Beysakhmet, Ruslan Baiburiev, where 75 students took part. As the teachers noted, the weekend hike is held for the young people of the university on a regular basis. "This is a short-term hike with cognitive, walking, training and competitive purposes, lasting up to several hours without organizing an overnight stay. The most natural and easiest mode of transportation is walking. Walking to Kok Zhailau is one of the most popular mountain hikes from Almaty. It can be conducted in any season of the year," said Alexander Artemiev. As the students themselves said, the technique of organization of the hike is not complicated. The route does not require special skills and equipment, but requires minimum requirements for physical fitness and health of participants. This time students of the geographical faculty of KazNU overcame 10-12 km and the ascent to Kok Zhailau lasted about six hours. On the way students observed the most beautiful landscapes of mountains, panorama of the city of Almaty. In the gorge Kok Zhailau they made photo-video pictures for memory, had a rest and got a good charge of energy.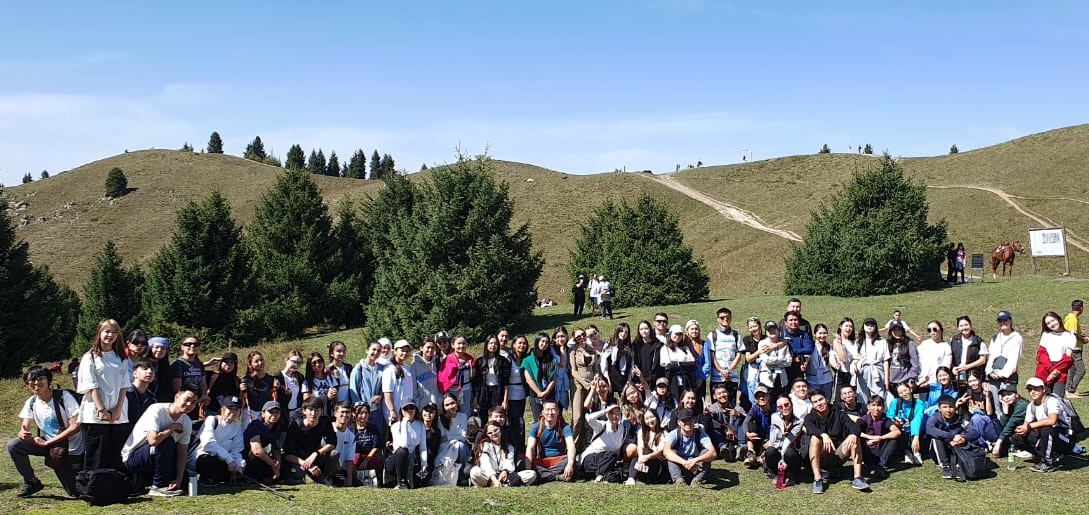 The weekend hike is linked to the Sustainable Development Goals: Goal 3: Good Health and Well-being - ensuring a healthy lifestyle and promoting well-being of people at all ages; Goal 15: Conservation of Terrestrial Ecosystems - protecting and restoring terrestrial ecosystems and promoting their sustainable use. As part of the hike, participants learned the main rules of behavior in nature - to take all garbage with them and not to start fires. Participation in hiking helps to develop skills of orienteering, time planning, and proper behavior in nature.