In order to support scientific ideas and initiatives of young scientists of the Kazakh National Women's Teacher Training University and discuss their role in the development of the institution, the Chairperson of the Board – Rector of the Women's University Gulmira Qanay met with young scientists and members of the Council of Young Scientists, reports Delovoy Kazakhstan.


– Without science and education, neither the state nor society will develop. This is a concept that requires no proof. Today, in the era of rapid changes in education and science, increasing the scientific potential of young people in the country is the main step to becoming a competitive country. Therefore, the main purpose of today's meeting – to listen to the projects and ideas of young teachers and scientists, which actively contribute to the development of the state and society, to think in a new way, to work together to solve problems, – said Gulmira Qanay.
In his speech, President Kassym-Jomart Tokayev instructed the Government to conduct annual internships for 500 scientists in leading scientific centers of the world, as well as allocate 1000 grants for research under the «Young Scientist» project.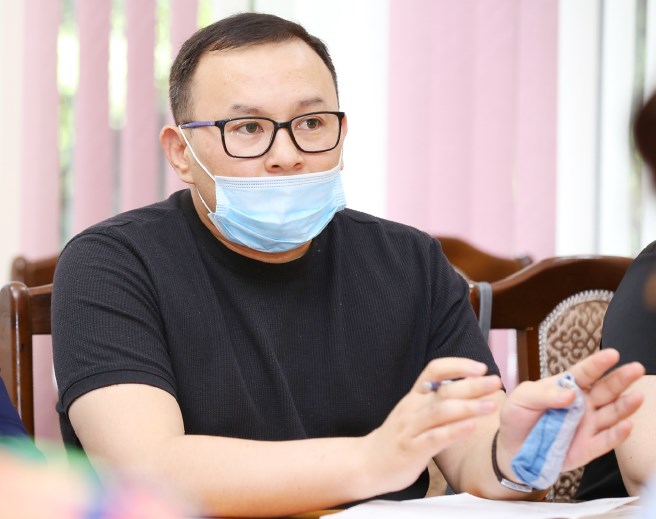 – For example, through the Bolashak program 500 scholarships will be awarded this year to Kazakhstani scientists for internships in leading scientific centers of the world. There are 80 specialties for academic studies and 137 specialties for internships available for scholarship applicants, – noted the head of the university.
Currently, there are 110 young scientists under the age of 40 working at Women's University. Most of them have undergone training and advanced training in leading universities and research centers of the world. Many young scientists are winners of patents for inventions and scientific projects.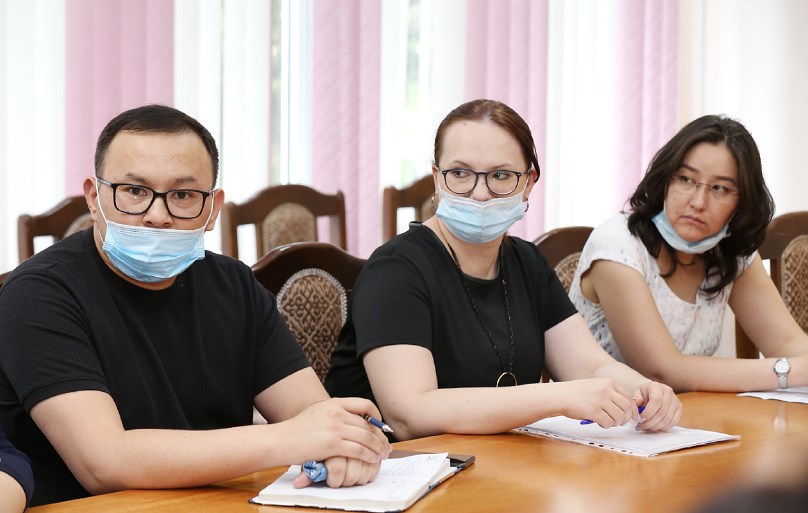 – Combining science and knowledge is a great skill. Dedicated work on such a path in life means your civic and social responsibility. Undoubtedly, the driving force of the ongoing changes in education are young scientists-teachers. That is why we need modern specialists-innovators. On this way we place great trust and hope in you, – said Gulmira Amirkhanovna.
During the meeting, young scientists expressed their suggestions and wishes to the head of the institution.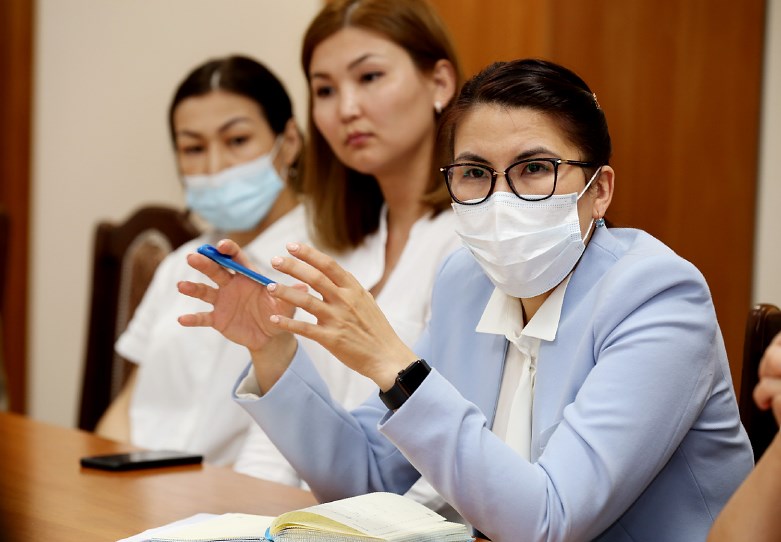 At the end of the meeting, the head of the university Gulmira Qanay expressed her willingness to continue a constant exchange of views, jointly prepare a series of activities to support young scientists and always be ready for new ideas and rational proposals.