SSE 3397.36
FTSE 100 7032.31
Dow Jones 34935.48
KASE 3 086,66
Brent 75.41
WTI 73.95
Золото 24 832.42
PTC 1 625.76
USD 424.44
RUB 5.81
EUR 504.91
CNY 65.72
University of Women launched «Ashyq» application
25 мая 2021, 13:05

27637
ALMATY. May 25. Press center – Kazakh National Women's Teacher Training University launched the «Ashyq» application to ensure the prevention of coronavirus infection on the territory of the university and improve safety, reports Delovoy Kazakhstan.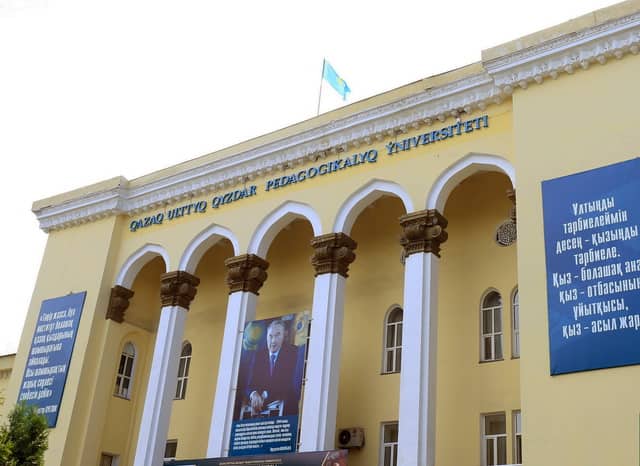 The official representative of the university was written on his page on Facebook – Head of the Press and Public Relations Department Zhandar Asan.
«To enter the university-owned buildings, you need to scan a special QR code and show it at the entrance. The application, in turn, displays the risk rating, divided into red, yellow, blue and green statuses. We have our reasons to implement this pilot project in the university. First of all, to prevent the dissemination of the virus among the staff of the university. Secondly, the admission committee will begin work in June of this year. The University of Women seeks to ensure the health of applicants, parents and employees», – said Zhandar Asan.
Now in the entrances to training buildings and hostels there is a special mark with the QR code of the Ashyq application. Teachers and employees must scan it and show the examiner.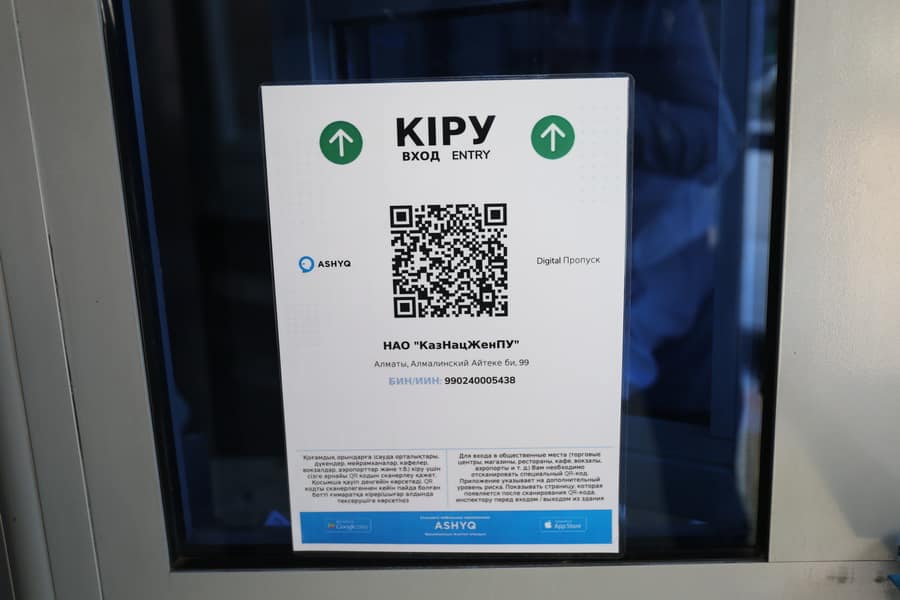 Ashyq Mobile application can be downloaded to the App Store and Play Market.
It is worth noting that the red status means a restriction of movement, strictly observing the insulation regime of persons on an outpatient treatment at home.
Yellow status – partially limited movement – in the PCR database it is indicated that the user has in contact with the patient: the patient is allowed to visit grocery and construction stores, pharmacies, which should not exceed 500 meters from the insulation site from home.
Blue status – This status does not provide restrictions on movement, except for places where the PCR is mandatory (for example, airport). Green Status means there is no restrictions on movement, such a person is a user with a negative result of PCR testing on COVID-19 in the database.
2006 - 2021 © Ваша почта. 16+